Stuck Together: Release Date, Cast, And More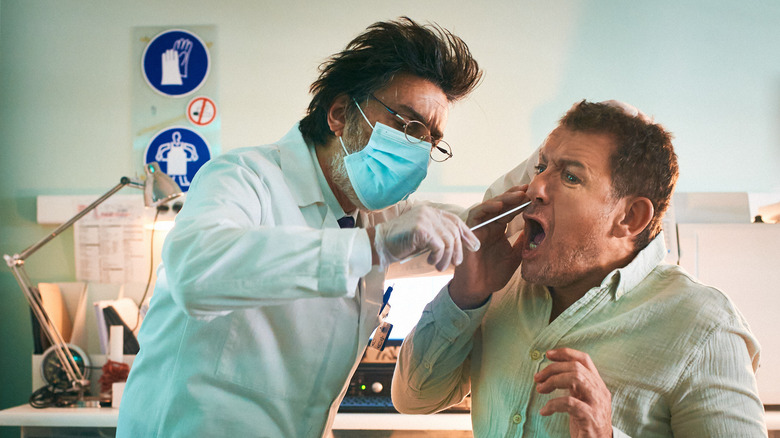 Netflix
(Welcome to ...And More, our no-frills, zero B.S. guide to when and where you can watch upcoming movies and shows, and everything else you could possibly stand to know. Up today: "Stuck Together.")
The experience of living during the Covid pandemic is slowly making its way into our entertainment. "Stuck Together," a Netflix original French film, is one installment in what looks like will be a new tranche of Covid-based features and shows. Read on to learn more about "Stuck Together," including when it will premiere.
Stuck Together Release Date and Where You Can Watch It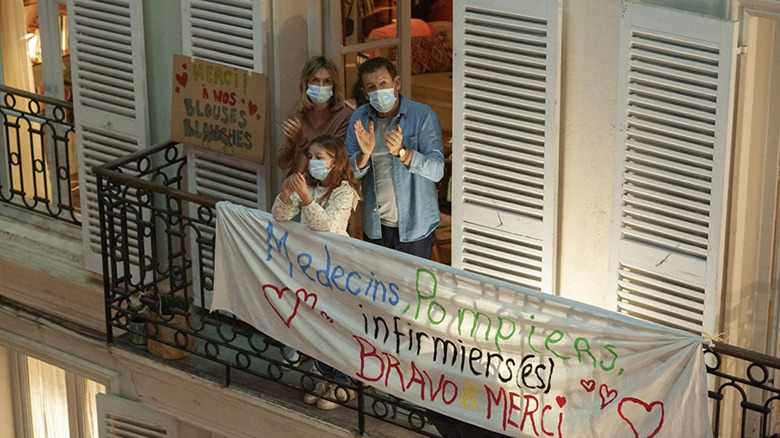 Netflix
"Stuck Together" will premiere on Netflix on October 20, 2021 . Will we still be living during a pandemic then? Yes, sadly. This movie will remind us of that and hopefully make us laugh about it. If we're not laughing, after all, we'd probably be crying. 
What Is Stuck Together?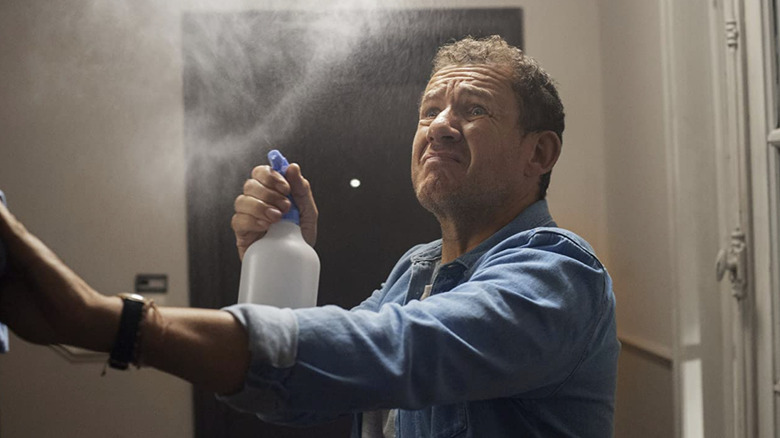 Netflix
"Stuck Together" focuses on a group of families living in an apartment complex during peak Covid. What's it like living in a small building during a pandemic lockdown? If your own experience hasn't shed enough light on what that feels like, this movie will give you a taste of this unparalleled Covid experience. The families on "Stuck Together" all have different backgrounds — one is a café owner, for example, and one is a sports coach. Their differences will likely result in conflict but also perhaps change their points of view about each other. 
Here's the movie's official synopsis:
Seven families live in the Parisian apartment building at 8, Rue de l'Humanite — and they didn't escape to the countryside at the arrival of the coronavirus. Three months of life under lockdown will reveal the best and worst of these neighbours.
Stuck Together Director, Writer, and More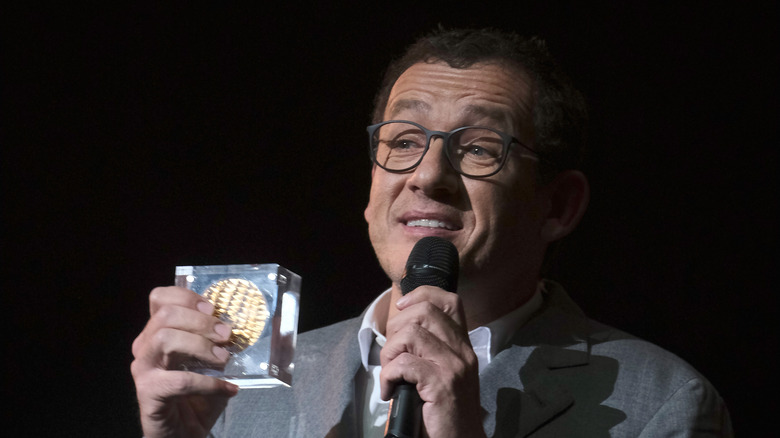 Laurent Viteur/Getty Images
Dany Boon not only acts in "Stuck Together" but is also the director and one of the writers of the feature. Boon was born in France and before "Stuck Together," was best known for the films "Welcome to the Sticks" (2008), "Joyeux Noel" (2005), and "R.A.I.D. Special Unit" (2016).
Laurence Arné, who acts in the show (Boon and Arné play husband and wife), also receives writing credit — her first in the business after being a French actor for over a decade.
Stuck Together Cast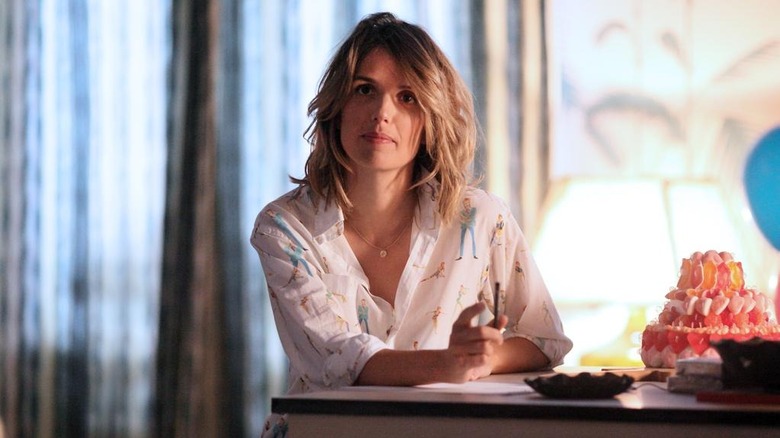 UniFrance
The "Stuck Together" cast includes Dany Boon as Martin Becquart, François Damiens as Tony Boghassian, Laurence Arné as Claire Becquart, Yvan Attal as Jean-Paul Gabriel, Alison Wheeler as Agathe, Tom Leeb as Samuel, Liliane Rovère as Louise, Jorge Calvo as Diego Romano, Nawell Madani as Leila, and Elie Semoun as Flic 1.