Katee Sackhoff Returns To Horror In Night Of The Animated Dead [Interview]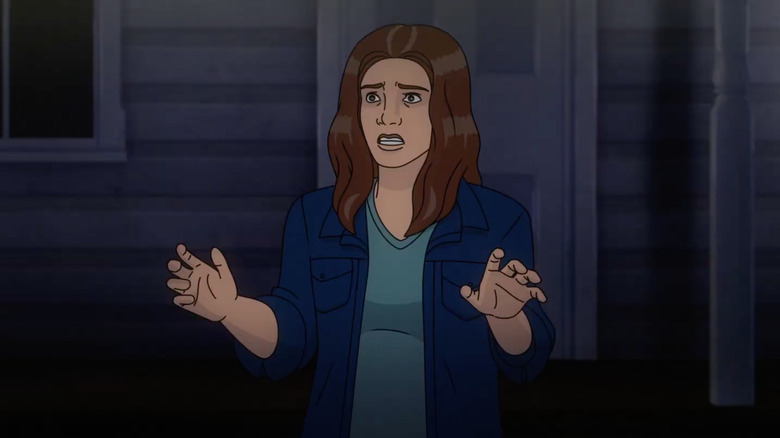 Warner Bros. Animation
This has turned out to be a banner year for fans of the late director George A. Romero. First, there was the release of his long-lost 1975 film "The Amusement Park" and now his 1968 horror masterwork "Night of the Living Dead" has been faithfully remade in animation form by Warner Bros. and titled "Night of the Animated Dead." Voicing the small but crucial role of Judy (originally portrayed by Judith Ridley) is fan favorite actress Katee Sackhoff, who is best known for big sci-fi franchises: "Battlestar Galactica," "Riddick," "Another Life" and most recently "The Mandalorian." However, she has a history with the horror genre as well, having played a memorable role in Mike Flanagan's modern classic "Oculus" as well as other genre fare like "The Haunting in Connecticut 2: Ghosts of Georgia," "White Noise 2: The Light," "Don't Knock Twice" and the immortal 2002 not-so-classic "Halloween: Resurrection."
Sackhoff returns to horror in "Night of the Animated Dead" as Judy, the love interest to gas station attendant Tom (James Roday Rodriguez). While the part is not the biggest, it does have an important connection to the lore of the original film itself. In the late '60, Judith Ridley was a secretary to "Night of the Living Dead" producer Karl Hardman (who also played the agitated Harry Cooper), and the filmmakers were so taken by her that they wrote the Judy character into the script at the last minute. She eventually married one of the film's other producers Russell W. Streiner (who also played the iconic "They're coming to get you, Barbara" line-spouter Johnny), and took the leading role in Romero and co.'s next flick, the romantic dramedy "There's Always Vanilla."
Sackhoff took the time to chat with us about the role, voice work in general, and what appealed to her about "Night of the Animated Dead," which arrives on digital tomorrow and on Blu-ray October 5, 2021. Just in time for Halloween! You can also check out her comments to us on the next season of "The Mandalorian."
"I watched the original... I was absolutely terrified."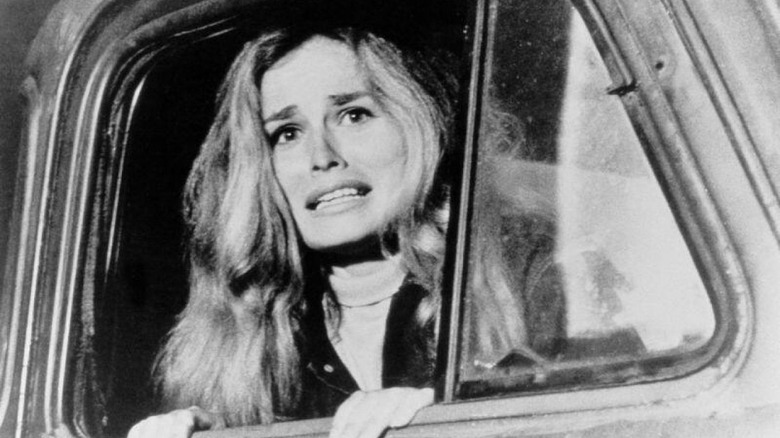 Image Ten
I'm a huge Night of the Living Dead fan. I've even been to Evans City Cemetery in Pittsburgh where they shot the original opening. My first experience watching the film on late night TV as a kid was very formative, it kind of became the bellwether for how I engage with other horror movies. What was your first experience watching the original like?
I watched the original when I was probably in junior high and was absolutely terrified. But I also had this element of time, 30 years later almost, and I had the ability to see how this movie had inspired and created a character type that we come to know and love and be absolutely terrified of in our film and television, which is a really cool thing to be able to do. To look at a film from the perspective years later of how it influenced filmmakers is amazing.
How closely did you look at Judith Ridley's performance, or were you just trying to do your own thing here?
I was largely trying to do my own thing. I had seen the movie before. Had I not, I would have gone back and watched it. What I really wanted to do was trust the director and really have him guide me to create what he wanted to create. I think that a lot of times the job of the voice actor is to give your instrument over to someone that's trying to create something and let them sort of mold you the way that they want to.
"The violence was something that drew me to this."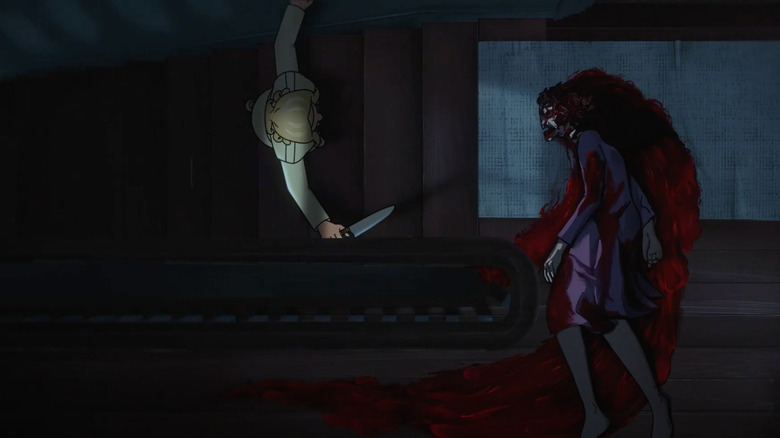 Warner Bros. Animation
The thing about Judy is she's struggling with that thing we all grapple with in survival situations, which is fight or flight. Her fate comes as a result of not being able to commit fully to either. Do you think that's fair?
Yeah, I absolutely do. I said in an earlier interview that I read an article one time that said that 9% or 10% of people do what they're supposed to do in a stress/panic situation, because our brains really do search for a memory of where we've encountered this before, because we're trying to figure out what to do. If your brain can't find that, largely we follow the person in front of us because we don't know what to do. I think that Judy is a perfect example of someone who is struggling with overcoming her fear and trusting her gut, and then ultimately doing the wrong thing.
This version hews very close to the original, but obviously it's in color and the violence is a little more graphic. To you, what do you think was the biggest difference between the two that made this one worth making?
The violence was something that drew me to this, to be honest. When you're doing a project shot-for-shot, and you're wanting to create something different so that it is still enjoyable for the people who've enjoyed the original movie, but also to find a new audience. I think that you do find those little moments and things that can change it, make the movie textured and different from the original. And I think that the gore is definitely something that made me want to be a part of this a little bit more. I think that animated films, for so long, got a bad rap. In the last couple decades it's been changing a lot. There's a very big difference between animation and a cartoon. I think that has become, much more known. Animation is a phenomenal medium, and I think that it was a great place to take this, because I don't think you could do this in live action. I think that just pays respect and also makes its own.
"It forces you to learn how to elicit a response from a listener."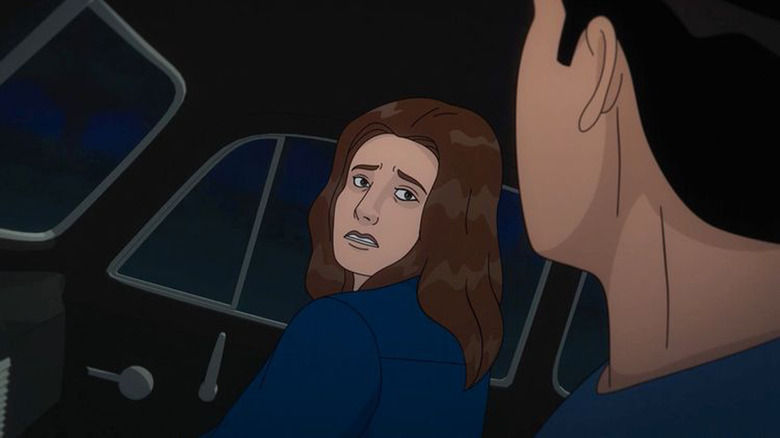 Warner Bros. Animation
You've been doing animation and video game voice work for a long time. Besides getting to wear sweatpants to work, or these days maybe getting to record from home, what appeals to you about this kind of work?
When I first got into animation, the reason was because it gave me the opportunity to play characters that I would never get the opportunity to play in live action. And it's still the same reason. I tell people that are starting out as actors that they should absolutely do voiceover work, because it forces you to learn how to elicit a response from a listener with just your voice and manipulate your voice without the benefit of the face and the body, which is a talent that can help in live action. And I love it. I absolutely do love it.
"Night of the Animated Dead" arrives on Digital September 21 and on Blu-ray October 5.