SXSW Hit Women Is Losers Will Stream On HBO Max In October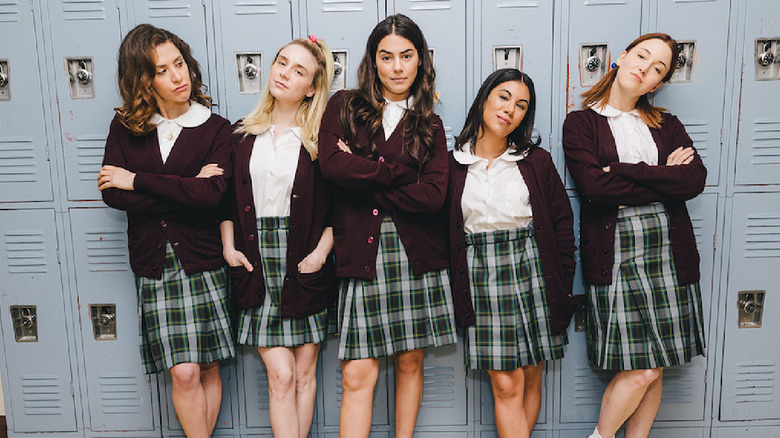 Bowery Hills Entertainment
Writer-director Lissette Feliciano is having a good year. Following an SXSW premiere, her feature debut "Women Is Losers" got a pick-up from HBO Max. The streaming service snagged North American rights to the film, a '60s-era drama starring Lorenza Izzo ("The Green Inferno"), Chrissie Fit (the upcoming "I Know What You Did Last Summer" series), Bryan Craig ("General Hospital"), and star Simu Liu ("Shang-Chi and the Legend of the Ten Rings"). The film drops on HBO Max only on October 18, 2021.
The Story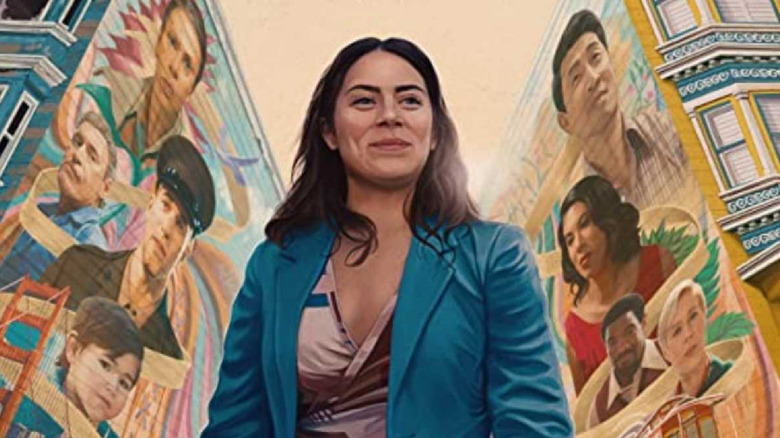 Bowery Hills Entertainment
The story is set in 1960s San Francisco, where a Catholic student (Izzo) strives to dig herself out of poverty and the system that enforces it. The tale is one of struggle and perseverance amid real, historical, rage-inducing circumstances like abusive men, workplace harassment, and patriarchal laws that kept poor women in their place. The title is inspired by the Janis Joplin jam of the same name, and its story goes beyond Izzo to comment on just how many promising young women are cut down before they even get a chance in the world, and just how many citizens are forced to take the rockier roads towards the American Dream. Steven Bauer, Liza Weil, Cranston Johnson, Alessandra Torresani, Shalim Ortiz and Lincoln Bonilla also star, with Feliciano and David Ortiz serving as producers. Feliciano tells Deadline:
"We set out to make a film that was as bold, funny, and honest as the women that inspired it. We could think of no better time in our nation's history for this film to reach the women of America. This is one you're going to want to watch with your family. We've found the perfect partner in HBO Max who are known for their provocative and entertaining content. This film is an inter-generational story and at its core is about always having hope no matter how big the obstacles. Lorenza Izzo, Chrissie Fit, Simu Liu, and Bryan Craig give their hearts in these performances. I can't wait for you all to see them."
Izzo Is One To Watch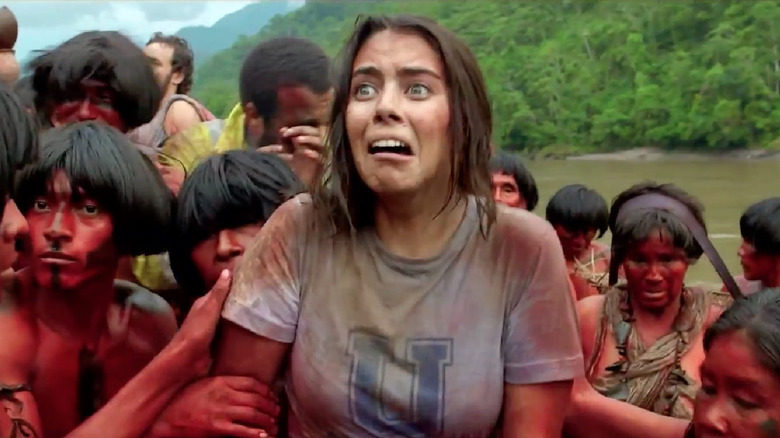 Worldview Entertainment
Lorena Izzo wowed in Eli Roth's throwback cannibal 'sploitation "The Green Inferno" back in 2012 and went straight-up diabolical (who could harm a hair on Keanu Reeves' unproblematic head?) in Roth's "Knock Knock" three years later. More mainstream filmgoers may recognize her as Francesca Cappucci, the bombshell wife of Rick Dalton in Quentin Tarantino's "Once Upon A Time In Hollywood." Her doe-eyed performance here sets itself apart from all three of her previous roles, showing a stunning versatility in this indie drama (I personally hope us horror fans get to keep her for a few more movies, though).
"Women Is Losers" arrives at HBO Max on October 18, 2021.