Netflix Promises/Threatens Relationship With Ryan Murphy Is 'Just Beginning'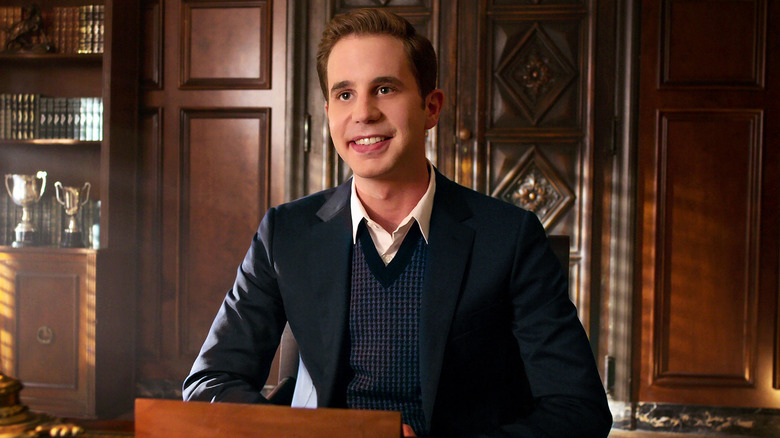 Netflix
Depending on which side of the aisle you sit on, you'll either be elated or annoyed by the news that Netflix's long-time partnership with "American Horror Story" creator Ryan Murphy is "just beginning," according to Peter Friedlander, the head of US scripted projects.
In an interview with The Hollywood Reporter published on September 16, the outlet inquired about Friedlander's perspective on the streaming giant's partnership with Murphy. "I'm new to the Ryan relationship," the exec explained. "What we've been focused on is his new slate, with 'Monster' and 'The Watcher' and some other things. I'm very enthusiastic about the business we have with him. And for me, it's just beginning."
The outlet also raised the question of Murphy's possible return to Disney when his Netflix deal expires. According to THR, Dana Walden, the company's chair of entertainment, claimed it would be "her dream to have him back at her studio" — Friedlander was mostly tight-lipped. "Again, I'm really happy with our relationship with Ryan, and I'm not surprised that he's a popular guy," the Netflix boss added. "His shows are really fantastic — it's why he's always in demand."
Personally, I'm of the mind that Ryan Murphy projects are tired and overdone. He has a style about his filmmaking, I'll give him that, but he's becoming a genre, much like Seth MacFarlane did in his heyday, and that didn't work out so great for the "Family Guy" creator in the long run. Yes, his work is syndicated and he's still pumping out new episodes like crazy — but do most people care? That's where Murphy seems to be headed. But hey, money is money, folks.
What Are Ryan Murphy's Current and Upcoming Projects?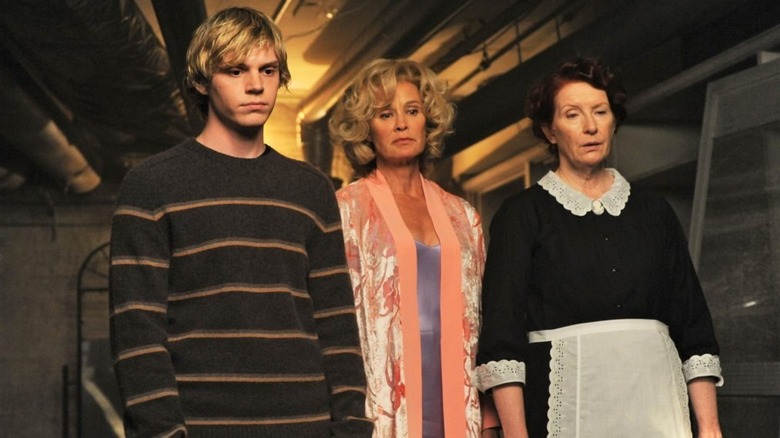 FX
The "American Crime Story" creator has a full plate right now. Season 10 of "American Horror Story" is currently airing, and the series has two more seasons upcoming. Season 3 of "American Crime Story," which chronicles the impeachment of former president Bill Clinton, is also coming out weekly.
"Ratched," Murphy's Netflix series about the "One Flew Over the Cuckoo's Nest" character, Nurse Ratched, has a second season order, but there is no current release date scheduled. Murphy also has a second season order for "American Horror Stories," the short-form spin-off series from the wildly successful (and similarly-titled) "American Horror Story," but no release date is currently scheduled for this, either.
As for his upcoming Netflix projects that are still in the pre-production phase, Murphy has "Monster: The Jeffrey Dahmer Story" coming to the streaming service in 2022, with regular collaborator Evan Peters in the title role. The filmmaker also has a ten-episode mini-series adaptation of the broadway musical "A Chorus Line" headed to the platform, but the project likewise has no official release date yet.
Finally, Murphy most recently announced an upcoming series called "American Love Story," which — you guessed it — will focus on iconic romances throughout history. The late John F. Kennedy Jr. and his wife, Carolyn Bessette, will be the subject of the first season, but, you guessed it! No current release date is scheduled for the project.