Jigsaw Is A New Netflix Crime Series Where 'Viewers Are In Control'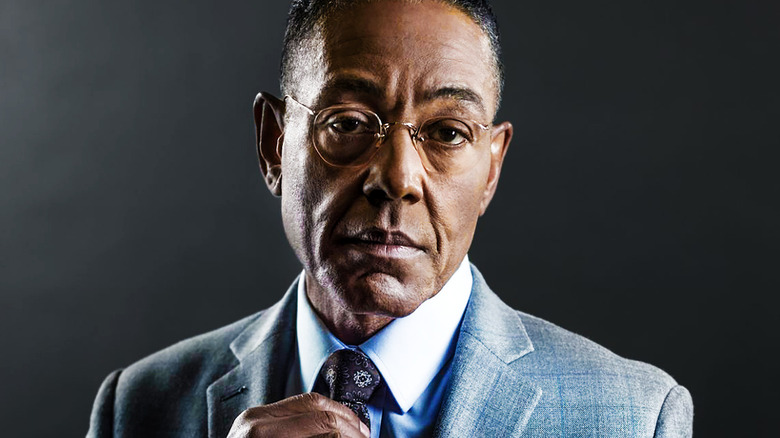 AMC
Netflix is taking another shot at "choose-your-own-adventure" style storytelling with "Jigsaw," a heist drama starring Giancarlo Esposito ("Breaking Bad," "Better Call Saul") that promises to be "unlike any series you've seen before." 
The streaming service tested the waters with its 2018 interactive film "Black Mirror: Bandersnatch," which allowed viewers to make decisions in the story by selecting different on-screen options. Now, Netflix is trying something even more ambitious with the upcoming interactive series "Jigsaw." (No, it has nothing to do with the "Saw" horror franchise.)
Choose Your Own Crime Caper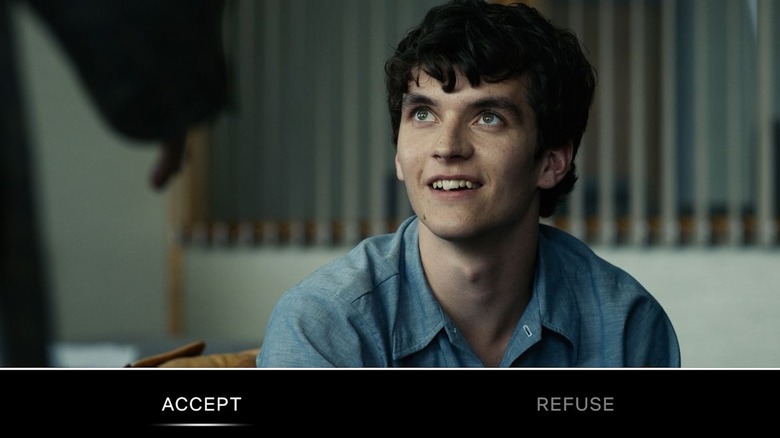 Netflix
"Jigsaw" is a crime thriller from showrunner Eric Garcia (who produced the excellent horror film "The Autopsy of Jane Doe"), Ridley Scott's Scott Free Productions, and Automatik Entertainment. On the Twitter announcement for the series, Netflix called it a "heist drama that embraces truly nonlinear storytelling — meaning viewers are in control." 
That likely means that viewers will be able to make decisions á la "Bandersnatch," inputting choices via their TV remotes or computer clicks. While a single movie-length interactive story was an impressive feat within itself, doing an entire series seems almost impossible. Will choices made by viewers affect the episodes that follow? If so, just how many alternate versions will they have to shoot? It's a mind-boggling, "Primer"-style web of storylines to try to plan out, but it looks like the folks at Netflix are going to at least try. 
Here's the official synopsis:
Spanning 24 years, Jigsaw centers around the largest heist ever attempted, and the vengeance, scheming, loyalties, and betrayals that surround it. It's loosely inspired by the real-life story where seventy billion dollars in bonds went missing in downtown Manhattan during Hurricane Sandy.
According to an official press release, the series consists of eight parts that range from 24 years before the heist to one year after, taking a non-linear approach to storytelling to build intrigue.
A Star Studded Interactive Story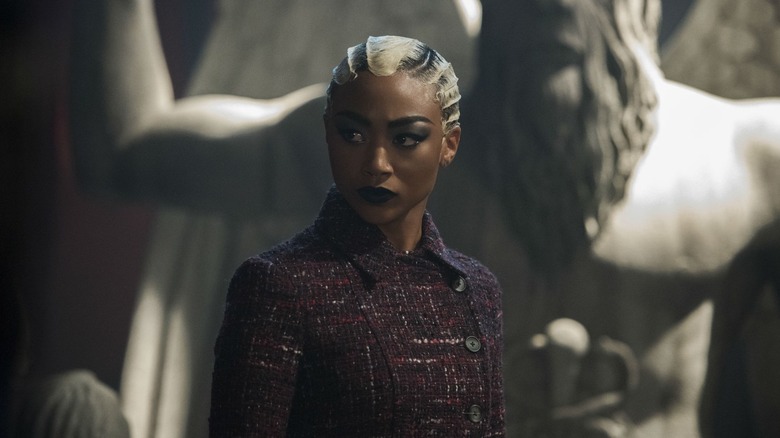 Netflix
The cast for Netflix's latest attempt at interactive filmmaking is an impressive one. "Jigsaw" stars Giancarlo Esposito, Paz Vega, Rufus Sewell, Tati Gabrielle (pictured above), Peter Mark Kendall, Rosaline Elbay, and Jai Courtney. Jose Padilha, who directed "Elite Squad," will helm the first two episodes. 
Netflix shared the character descriptions for each of their big stars in the press release as well. Esposito plays Leo Pap, "a natural leader ... with an engineer's mind and a meticulous eye for detail. He became a thief at a young age, and though he had a chance to get out, he couldn't stay away from a life of crime and it cost him his family and freedom." 
Vega plays Ava Mercer, an attorney who is "equally at home on a gun range or gallery show as she is in the courtroom." Sewell plays Roger Salas, "a former thief who reinvented himself as a top tier security expert." Gabrielle portrays Hannah Kim, an intelligent and ambitious woman who "flows between the world of high-stakes finance and low-lying crime." Kendall plays Stan Loomis, "a small-time smuggler with a big-time passion for life's epicurean pleasures." 
Elbay plays Judy Goodwin, "the crew's demolitions specialist." (Just knowing that the crew has a demolitions specialist makes me slightly more inclined to watch.) Courtney plays Bob Goodwin, a "chest-puffing alpha male" who's a safecracking specialist. There's no word on whether Judy and Bob are siblings or spouses, but there's clearly a connection between the two with the same surname.
Noor plays FBI Agent Nazan Abassi, the raging fire that threatens to burn down this crew of thieves "— as long as those flames don't consume her first."
"Jigsaw" is currently filming in New York.