Michael Jackson Could've Starred In Labyrinth Instead Of David Bowie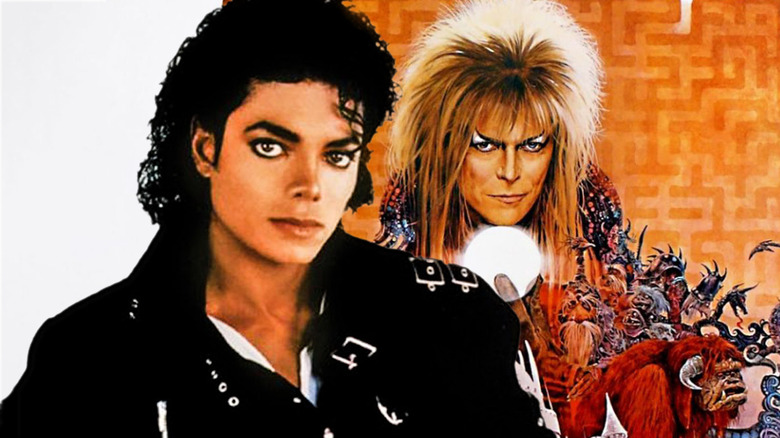 Epic Records/Lucasfilm
Imagine it's the mid-1980s and you're director and puppeteer extraordinaire, Jim Henson, casting the Goblin King for your movie, "Labyrinth." Which music superstar would you go with: David Bowie, Michael Jackson, or Sting?
Henson, the co-creator of "The Muppets" with his wife, Jane, ultimately went with Bowie. However, there's a world in which Jackson, the onetime King of Pop, could have played the Goblin King in "Labyrinth."
"Labyrinth" turned 35 this year, and though Henson himself passed away in 1990, his work has continued to influence filmmakers like "The Green Knight" director David Lowery. Henson's son, Brian Henson, recently spoke to ComicBook.com, where he outlined some of the other casting options that his father was considering for "Labyrinth." Here's what he said:
"I can't speak for my siblings, but I can say for me, I vaguely remember the name Sting coming up. I definitely remember Michael Jackson and David Bowie. I had just been at university for the one year that I went to college, and I can tell you that I was going from nightclub to nightclub, and Michael Jackson and David Bowie were the two biggest names in my generation, for sure.

"So when he asked me, I was leaning in favor of David Bowie. I just felt like Bowie had a quirkiness and yet a really coolness that would work really well for my dad, whereas Michael had a perfection to his work that would have been tough."
"It would have been tough for Michael to be Michael."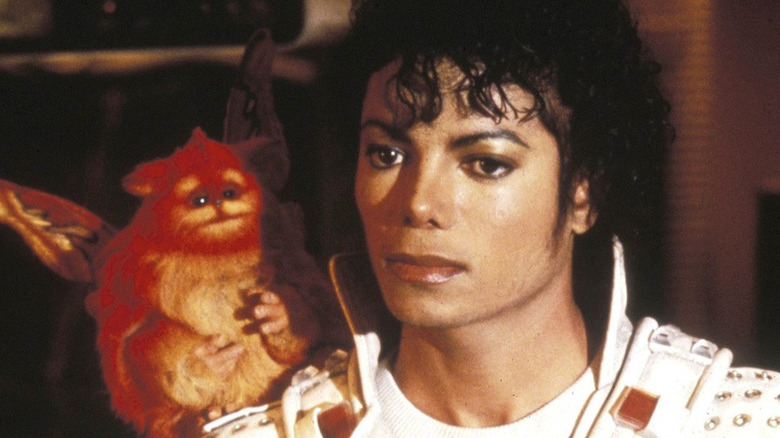 Disney
Henson elaborated further on why the part of the Goblin King was better suited, in his mind, to Bowie than Jackson: 
"I think it would have been tough for Michael to be Michael in Labyrinth. He would have had to compromise his perfection, and then maybe that's no longer Michael, whereas David was always unpredictable. I remember going with my dad to see David in The Elephant Man on stage and saying, 'God, this is such an unusual artist, David Bowie.' All I remember is when he asked me, I said, 'I think David Bowie.' "
In the wake of HBO's "Leaving Neverland" documentary two years ago, some might think of Jackson as a sort of Goblin King of Pop anyway. His music was pulled from radio stations and his legacy has taken a hit, but the casting of "Labyrinth" came when he was at the height of his success — between the albums "Thriller" and "Bad," and just about to appear in "Captain EO."
Directed by Francis Ford Coppola, "Captain EO" fortified the Disney attraction of the same name at Epcot and other parks around the world. It opened in 1986, a few months after the summer release of "Labryinth," such that its own 35th anniversary was just this week. Instead of moviegoers seeing Jackson in "Labyrinth," theme park goers got to see him onscreen in a short film that was, at the time, the most expensive movie ever made on a minute-by-minute basis.
It all worked out, and at the end of the day, would "Labyrinth" really be "Labyrinth" without David Bowie?