Everything We Know About Euphoria Season 2 So Far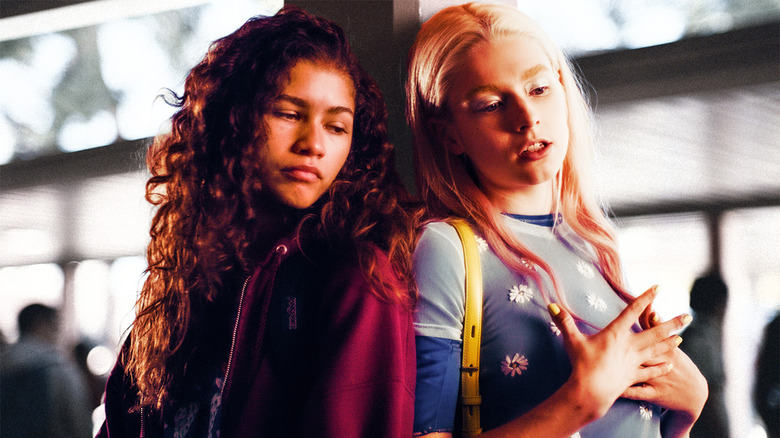 HBO
The return of everyone's favorite prestige drama about the secret life of trendy teens enduring trauma is nigh! HBO's first major teen-centered program, "Euphoria," made waves upon release for its highly stylized and unflinching look at the world of teenagers that John Hughes movies forgot to acknowledge. 
Fans have been clamoring for "Euphoria" season 2 since the first season's finale back in August 2019, but just like everything else we hold near and dear, COVID-19 caused massive delays for the release of the highly anticipated second season. Fortunately, we've finally got some updates to share. Here's everything we know so far about "Euphoria" season 2.
What is Euphoria About?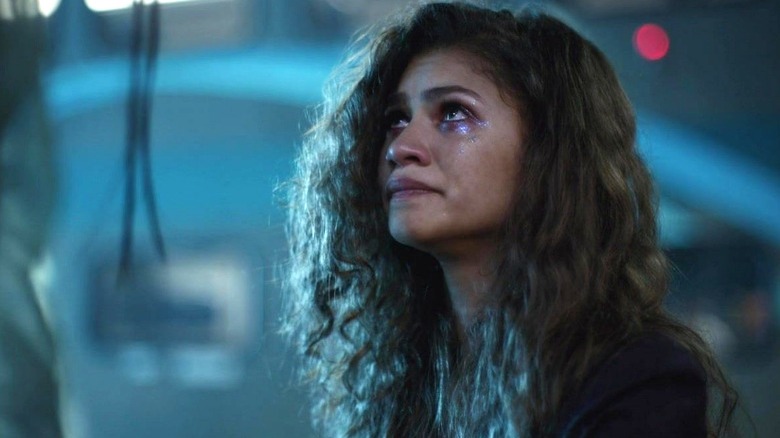 HBO
From the mind of Sam Levinson ("Assassination Nation," "Malcom & Marie"), "Euphoria" is loosely based on the Israeli television miniseries of the same name exploring a group of high school students navigating the pressures of teen existence, identity, romantic relationships, family life, sex, drugs, and friendship.
The show is narrated unreliably by protagonist Rue Bennett. Rue is played by Zendaya, who historically became the youngest actress to win the Emmy Award for lead actress in a drama series following her performance in "Euphoria" season 1. However, Rue is not the only teen battling demons in "Euphoria." The entire cast of characters are going through a lot and battling problems that some viewers may find unbelievable, despite Levinson citing his own history of substance abuse in his younger years as an inspiration for many of the storylines.
When and Where Will Euphoria Season 2 Premiere?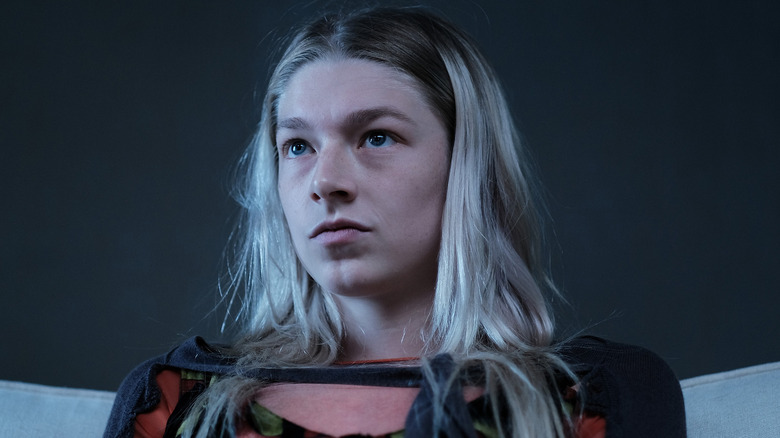 HBO
The bad news is that a release date for "Euphoria" season 2 is still unavailable, but the good news is that production began in April 2021. Zendaya was posting behind-the-scenes photos on set back in May 2021 via Instagram, leading many to assume "Euphoria" season 2 will be coming in late 2021 or early 2022.
Due to the pandemic-related production delays, two special episodes of "Euphoria" were released last winter. "Trouble Don't Last Always" was an hour-long masterclass of acting brilliance between Zendaya as Rue and Colman Domingo as Rue's sobriety mentor Ali. The follow up, "F*** Anyone Who's Not a Sea Blob," focused on a therapy session starring Hunter Schafer's character, Jules. The episode was also co-written by Schafer, adding a level of authenticity to one of the most popular transgender characters on television today.
"Euphoria" season 2 will air on HBO and will made available on the HBO Max app, as well as Sky Atlantic and NOW for those in the UK.
Euphoria Season 2 Cast and Crew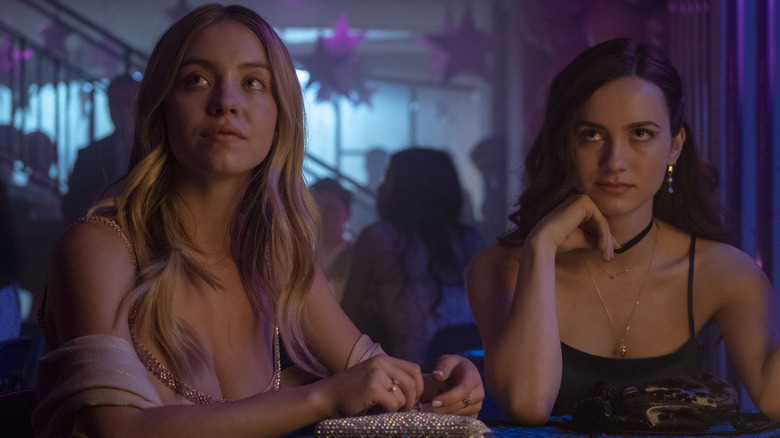 HBO
Sam Levinson is continuing as the showrunner and the main visionary behind the series, but "Euphoria" season 1's directorial duties were split amongst Levinson, Augustine Frizzell, Jennifer Morrison, and Pippa Bianco, so there's a high likelihood this trend will continue.
As for the cast, all of our besties are back. Zendaya as Rue Bennett, Hunter Schafer as Jules, Sydney Sweeney as Cassie, Jacob Eloridi as Nate, Barbie Ferreira as Kat, Angus Cloud as Fez, Alexa Demie as Maddy, Nika King as Leslie, Storm Reid as Gia, Algee Smith as Christopher, Maude Apatow as Lexi, Eric Dane as Cal, and Colman Domingo as Ali have all been confirmed to return.
Back in August, HBO also confirmed three new additions to the cast: Minka Kelly of "Friday Night Lights," up-and-comer Demetrius "Lil Meech" Flenory Jr. (recently cast in 50 Cent's upcoming "Black Mafia Family"), musician Dominic Fike, and Kelvin Harrison Jr. of "Waves" are all playing new characters.
Additionally, a Backstage casting call posted in February of 2021 revealed HBO was searching for a "Black male actor, aged 18–25" to play a 17-year-old character named Jamieson. The post added that he will be "An outsider. Might have a drug problem, might not. Mischievous. Funny. Unafraid. Sensitive." The request also noted the actor "must be comfortable with sexual scenes and nudity."
Sounds like "Euphoria," all right.