Anthony Mackie To Star In Twisted Metal Series From PlayStation And Sony TV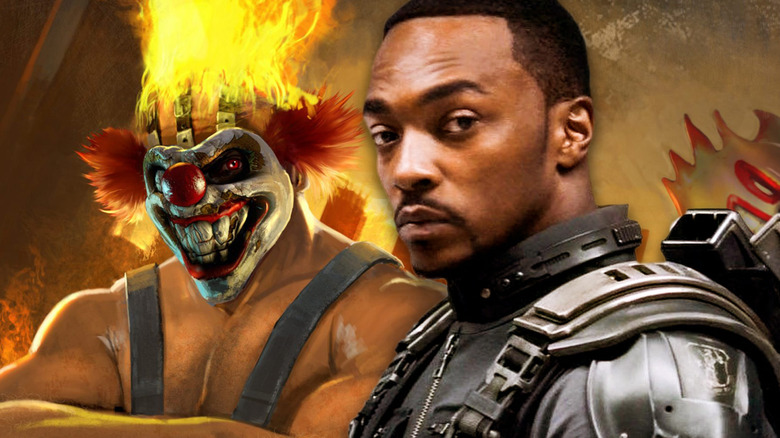 Sony/Disney
Anthony Mackie may have just found himself at the forefront of another big franchise. The actor, best known for his work as Sam Wilson/Falcon/Captain America in the Marvel Cinematic Universe, is now set to lead the upcoming "Twisted Metal" TV show. So, we can expect to see Mackie driving in weaponized vehicles and blowing up people real good.
According to Variety, Mackie will star in the lead role as John Doe. Mackie is also set to serve as a producer on the series. His character is described as "a smart-ass milkman who talks as fast as he drives. With no memory of his past, Doe gets a once-in-a-lifetime opportunity to make his wish of finding community come true, but only if he can survive an onslaught of savage vehicular combat."
"Twisted Metal" hails from Sony Pictures Television and PlayStation Productions. Rhett Reese and Paul Wernick ("Deadpool," "Zombieland") came up with the original take on the video game series. Michael Jonathan Smith ("Cobra Kai") is set to write and executive produce the show. It will be a half-hour series, though no network or streaming service is attached just yet. But Sony is said to be high on the project and will shop it around shortly:
"We're thrilled to have Anthony Mackie on board. His ability to blend comedy, action and drama is perfect for the Twisted world we're creating," said Asad Qizilbash, Head of PlayStation Productions.
What is Twisted Metal?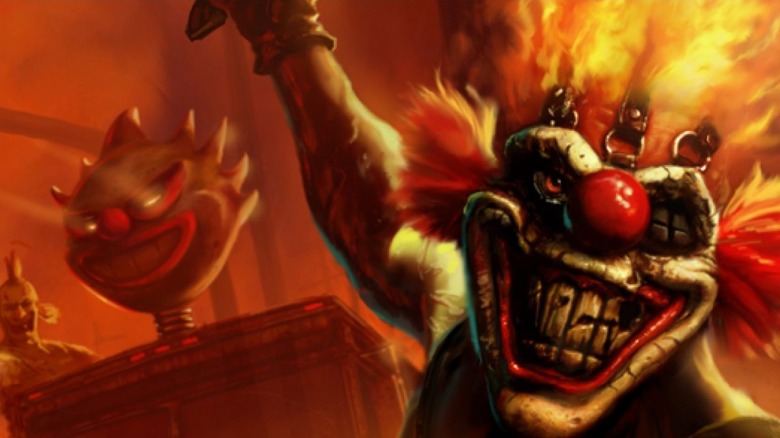 Sony
"Twisted Metal" is a series of popular combat-driven video games developed for PlayStation consoles. The series kicked off in 1995 and its most recent release was in 2015. Very basically, the game sees players duke it out in suped-up deadly vehicles across various locations. It's a little "Mad Max," a little "Fast & Furious" and a little "Hunger Games." Also, the main villain is a clown in an ice cream truck named Sweet Tooth. For what it may be worth, it was rumored that Will Arnett will play Sweet Tooth in the show, though that has yet to be confirmed.
A synopsis for the "Twisted Metal" TV show has also been revealed, which reads as follows:
Twisted Metal is a high-octane action comedy, based on an original take by Deadpool scribes Rhett Reese & Paul Wernick about a motor-mouthed outsider offered a chance at a better life, but only if he can successfully deliver a mysterious package across a post-apocalyptic wasteland. With the help of a trigger-happy car thief, he'll face savage marauders driving vehicles of destruction and other dangers of the open road, including a deranged clown who drives an all too familiar ice cream truck.
Anthony Mackie Is a Busy Man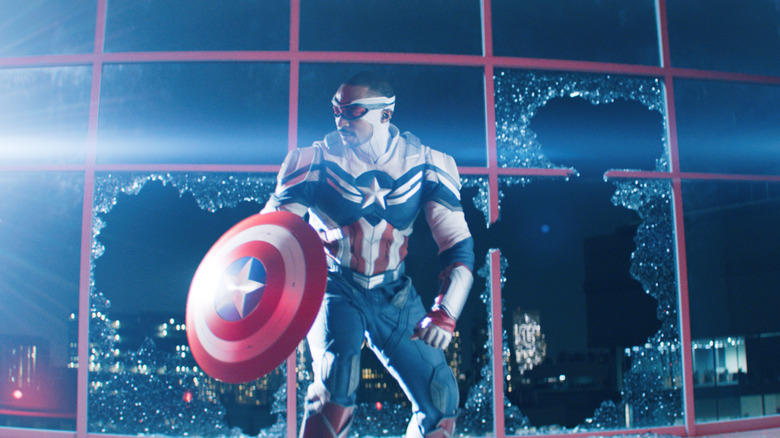 Marvel Studios
Aside from this new gig, Anthony Mackie is quickly becoming one of the busiest men in the business. He recently wrapped up "The Falcon and the Winter Soldier," which positioned him as the MCU's new Captain America. He is set to star in "Captain America 4" next, though he may be able to squeeze "Twisted Metal" in beforehand, as his next turn as Cap might not be for a little while.
"Twisted Metal" does not yet have a timeline for release, but we'll be sure to keep you posted.