Flight Of The Navigator Remake Will Be Directed By Bryce Dallas Howard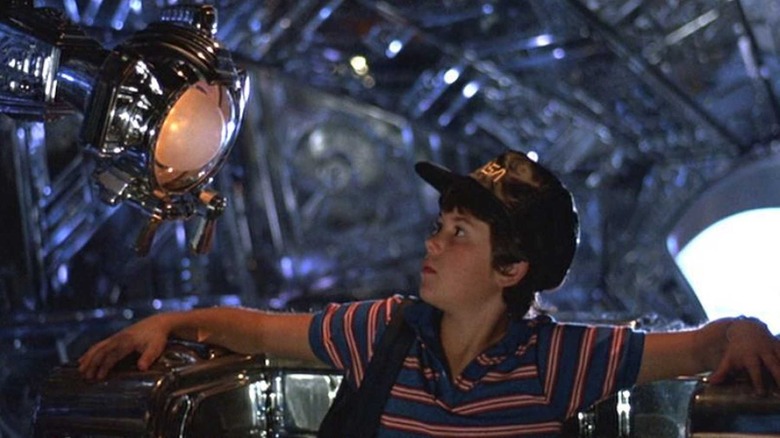 Disney
Look, what little kid doesn't love the idea of unwittingly stumbling upon an advanced alien spaceship, falling unconscious and missing eight entire years without aging a day, and finally boarding the vessel (and becoming fast friends with its inquisitive artificial intelligence ... eyeball ... thing? Whatever, it's name was Max and it ruled) to be whisked away on an adventure of a lifetime? That was my experience with the original "Flight of the Navigator," a movie that I wore out on VHS growing up and is now ready to be introduced to a whole new generation of kids with a remake from actor/director Bryce Dallas Howard.
At this point, it's tough to maintain any sort of strong feelings about the industry's penchant for remaking old IP at the expense of making new movies and new adventures that will capture the imaginations of their target audience. All I'm hoping for is that this remake will make new fans feel the same way I did with the original ... or, failing that, at least create an uptick in interest in the 1986 cult classic. It's a win-win!
Flight of the Navigator Remake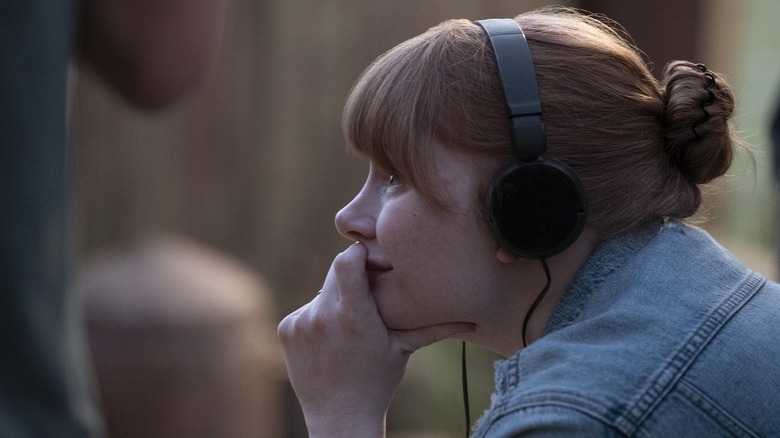 Lucasfilm
The remake news comes from Deadline, which calls the new project a "reimagining" of the original "Flight of the Navigator" that starred Joey Cramer, Sarah Jessica Parker, Veronica Cartwright, and Paul Reubens as the voice of Max. Joe Cramer's role as David Freeman will instead feature a female lead this time around, in a positive step for inclusivity. Bryce Dallas Howard will step in to direct and produce this feature for Disney+.
This marks a reunion between Howard and the studio's streaming service after partnering up to direct a couple of episodes of the hit Disney+ series, "The Mandalorian." Though clearly influenced by her father Ron Howard's own association with Lucasfilm (through the maligned "Solo: A Star Wars Story," a production hampered by the mid-filming director change), that move always felt like something of a stepping stone for Bryce Dallas Howard — a way to cut her teeth on the technical side of the camera and hone her skills for bigger projects down the line. Howard is also set to direct an episode of the spin-off series, "The Book of Boba Fett," before finally starting production for this "Flight of the Navigator" remake.
Howard will remain busy on both sides of the camera for the foreseeable future, set to star in "Jurassic World: Dominion" as well as Matthew Vaughn's "Argylle."