Generation Canceled By HBO Max After Just One Season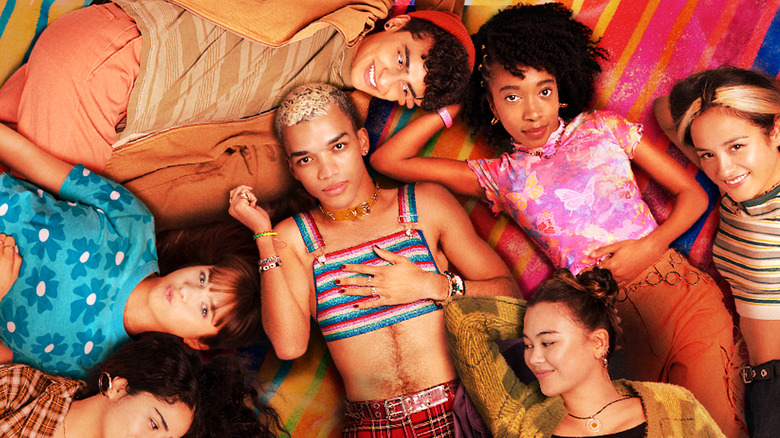 HBO
Why can't we have nice things? Or at the very least, why can't they last longer? Earlier this year, we got a very nice thing in the form of the new HBO Max series "Generation" (stylized "Genera+ion"), an ensemble story about a group of high schoolers learning about life, love, and family in a conservative California community. For a grand total of 16 episodes (delivered in two eight-episode batches), "Generation" was pure, ambitious, chaotic fun. But now its time to bid the show an early goodbye.
The cancelation of a beloved TV show is a very frustrating kind of pain that fans of the teen dramedy sadly became acquainted with this week. A spokesperson for the streaming platform said in a statement (via EW):
"We will not be moving forward with a second season of Genera+ion. We are very proud to have partnered with Zelda and Daniel Barnz to faithfully and authentically represent LGBTQ youth with such a diverse group of characters and layered stories. We thank them and our wonderfully gifted cast for all their hard work and collaboration."
Any chance we can Manifest-style bring this show back to life? It seems extremely unlikely, but fans are making a well-intentioned effort: the hashtags #RenewGeneration and #SaveGeneration are already calling for the show's resurrection. But part of the problem is that the audience watching "Generation" wasn't big enough to begin with. The biggest shame is that an audience for this series certainly exists. Overdramatic Gen Z-inspired teen dramas are all the rage: the recent popularity of "Love Victor," "Euphoria," "Cruel Summer," "Never Have I Ever," and the "Gossip Girl" reboot are all proof. But "Generation" doesn't share a whodunit mystery with "Cruel Summer" or even an over-elaborate premise with "Gossip Girl."
Sadly, this news follows the cancelation of "Betty," the "Skate Kitchen" spinoff that was one of the most diverse, female-led series on air. Like "Generation," the show celebrated a range of young LGBTQ+ voices. In tandem with axing these two shows, HBO renewed "Gossip Girl" — an inconsistent show that wasn't nearly as heartfelt but at least it has that sweet, sweet name recognition.
The Unjust Cancelation of Generation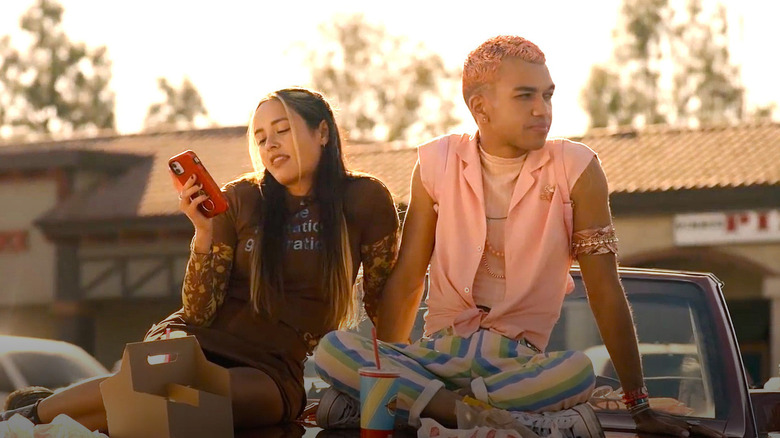 HBO
"Generation" first made headlines for being a show for Gen Z by Gen Z, thanks to then-18-year-old Zelda Barnz serving as co-showrunner. Her dads, married duo Daniel and Ben Barnz are behind Jennifer Aniston's 2014 film "Cake" and numerous other projects that see Daniel writing and directing while Ben produces. The same was true here with the addition of Zelda's young voice guiding the storytelling. In a statement for the shows official announcement, Ben Barnz said:
"It came from stories she started to tell us about her gender and sexuality that were poignant and funny. We suggested that she write them down, and we thought it would make an interesting TV show... but we really didn't think it was gonna get made."
The hope for "Generation" was that those Zelda's age and younger see themselves in the show — especially the parts of them that don't typically go acknowledged on TV. While plenty of teen-centered dramas are diversifying, it doesn't often come in the form of something like "Generation," which was unafraid to explore the complex questions teens are grappling with. And not many of these series are interested in being as funny as they are dramatic. The "Euphoria's" of the world are enjoyably blunt, but more painful than fun. "Generation" is delightfully overdramatic. Just consider the shows opening scene — a bunch of teens screaming while their friend gives birth in a mall bathroom.
Upcoming Projects from the Generation Cast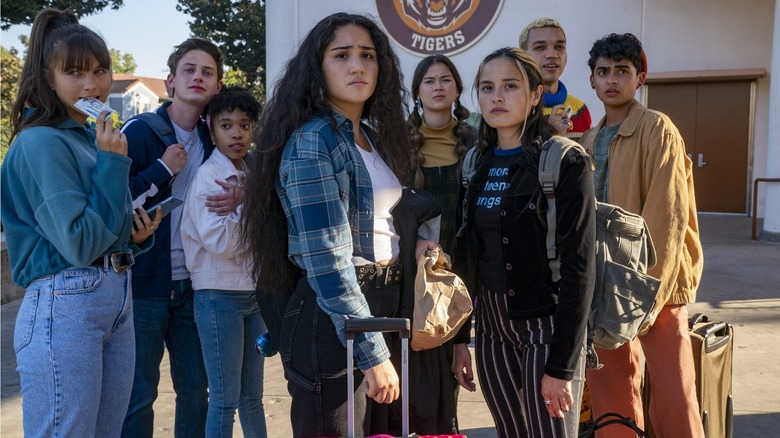 HBO
Just because "Generation" is coming to an end, doesn't mean we can't continue to root for the talent it showcased. The show gave familiar faces like Justice Smith and Martha Plimpton some well-deserved space to shine, but also introduced new talent that will hopefully continue to frequent Hollywood. The cast included Smith, Plimpton, Chase Sui Wonders, Chloe East, Nava Mau, Lukita Maxwell, Uly Schlesinger, Haley Sanchez, Nathanya Alexander, and Nathan Stewart-Jarrett.
Some of these stars are already booked and busy, so if you're already mourning the show's loss, here are a few projects to look forward to.
BODIES, BODIES, BODIES – So far, not much has been revealed about this "secret slasher film," but we know that it stars Chase Sui Wonders (Riley). A24 is financing and distributing the horror flick, directed by Halina Reijn and also starring Amandla Stenberg, Maria Bakalova, Pete Davidson, and Lee Pace.
Sharper – A24 must love these "Generation" kids as much as I do, because Justice Smith (Chester) is set to appear in their film for AppleTV+, "Sharper." The movie "follows a con artist, played by [Julianne] Moore, set in Manhattan's billionaire echelon." The film also stars Sebastian Stan.
The Fablemans – Expect to see Chloe East (Naomi) in this semi-autobiogrpahical drama from Steven Spielberg, loosely based on the directors own childhood. Little else is know about the project, but it stars Gabriel LaBelle and is written by Tony Kushner.
Jerry and Marge Go Large – Uly Schlesinger (Nathan) will appear in this Paramount+ original film also starring Bryan Cranston, Rainn Wilson, and Annette Bening. The film is inspired by the true story of a retired Michigan couple who play and win the lottery. Schlesinger will play Tyler, a college student who also plays the Massachusetts Winfall lotto game.
Resurrecting the series might not be possible, but you can still check out all 16 episodes of the first (and only) season of "Generation" on HBO Max.