The Morning Watch: Seth Meyers Remembers Norm Macdonald, Stan & Ollie: Fact Or Fiction & More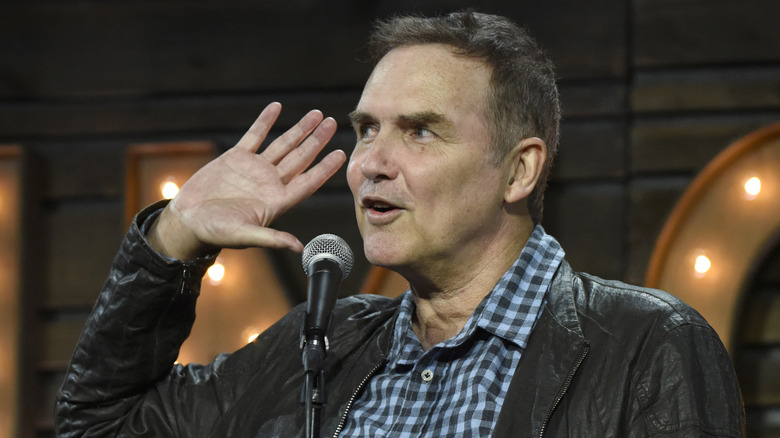 Tim Mosenfelder/Getty Images
(The Morning Watch is a recurring feature that highlights a handful of noteworthy videos from around the web. They could be video essays, fan-made productions, featurettes, short films, hilarious sketches, or just anything that has to do with our favorite movies and TV shows.)
In this edition, listen to Seth Meyers pay tribute to former "Saturday Night Live" cast member Norm Macdonald after the comedian passed away yesterday. Plus, see how accurate the movie "Stan & Ollie" was in telling the story of comedy icons Laurel and Hardy. And finally, Daniel Radcliffe sits down to answer even more of the web's most searched questions about him in a new autocomplete interview.
Seth Meyers Remembers Norm Macdonald
First up, on "Late Night with Seth Meyers," the former "Saturday Night Live" writer and cast member paid tribute to the late Norm Macdonald, who broke through on the late night sketch comedy series. Though Meyers acknowledges that Macdonald would't want anything sentimental said about him, the host still wanted to highlight some of his favorite things that he heard the late comedian say at various points in his career. 
How Accurate is Stan & Ollie?
Next, the YouTube channel Hats Off Entertainment focuses on the showbiz biopic "Stan & Ollie," which tells the story of the later years of the careers of iconic comedy duo Laurel & Hardy. In the film, Stan Lauren and Oliver Hardy are played rather outstandingly by Steve Coogan and John C. Reilly, but how accurate is the story being told on film? Is this an accurate representation of their relationship and what went on behind the scenes? Get some answers right here.
Daniel Radcliffe Does the Autocomplete Interview (Again)
Finally, during the publicity run for the latest season of the TBS anthology comedy series "Miracle Workers," Wired was able to get star Daniel Radcliffe to partake in the autocomplete all over again. What is his favorite Harry Potter movie? Which sports teams does he root for? Does Daniel Radcliffe actually wear glasses? Does he like being famous? Get the answer to all those questions and more.