The Morning Watch: Hawkeye Trailer Easter Eggs, VFX Artists React To Seth Rogen Movies With Seth Rogen & More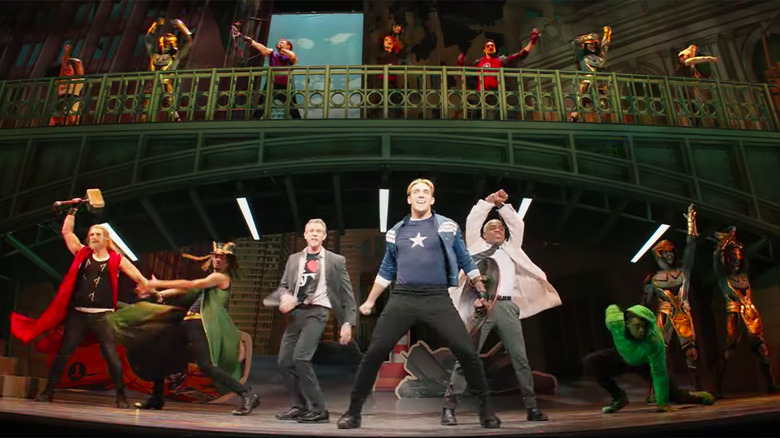 Marvel Studios
(The Morning Watch is a recurring feature that highlights a handful of noteworthy videos from around the web. They could be video essays, fan-made productions, featurettes, short films, hilarious sketches, or just anything that has to do with our favorite movies and TV shows.)
In this edition, take a closer look at Marvel's first trailer for the upcoming "Hawkeye" series with a rundown of Easter eggs, comic references, and Marvel Cinematic Universe callbacks. Plus, watch as the VFX artists from Corridor Crew react to the work done on movies like "The Interview," "Green Hornet," and "This Is The End" with Seth Rogen making a guest appearance. And finally, watch a nearly two-hour conversation between writer/director Kevin Smith and actor Steve Buscemi from a recent charity benefit.
Hawkeye Trailer Easter Eggs
First up, now that Marvel Studios has released the first trailer for the new "Hawkeye" series, it's time for ScreenCrush to take a closer look at the footage to look for Easter eggs, plot hints, comic references, and ties to the MCU. Find out some details about the series that you might not have heard of yet, and get a load of some interesting speculation about what we can expect from the series starring Jeremy Renner and Hailee Steinfeld.
VFX Artists React to Seth Rogen Movies with Seth Rogen
Next, Corridor Crew scored their biggest guest star yet by bringing in actor, writer, producer, and director Seth Rogen to talk about the VFX done on some of the film's he's worked on over the years. Listen as Rogen talks about the process of shooting effects-heavy scenes for movies like "The Interview," "Green Hornet," and "This Is The End," and hear what the gang has to say about the VFX work. Plus, see how they all react to some scenes from the sci-fi classic "Total Recall."
Being Buscemi: An Eve with Steve
Finally, as a benefit for Friends Of Firefighters in honor of the 20th anniversary of 9/11, Kevin Smith hosted an extensive chat with actor Steve Buscemi about his ongoing and eclectic career in film and television. The conversation dives into all the projects you'd want to hear Buscemi talk about at length, and Kevin Smith, being the movie nerd he is, asks all the right questions. It makes for a fascinating conversation, and if you enjoy it, maybe consider supporting Friends of Firefighters right here.