Jennifer Hudson Is One Award Away From A Rare EGOT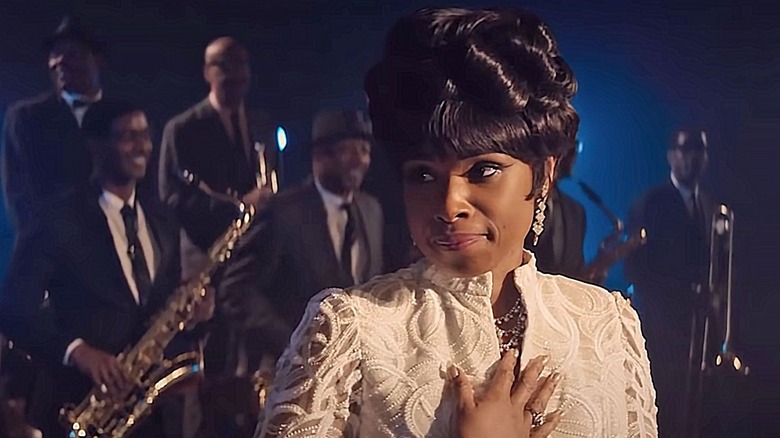 MGM
R-E-S-P-E-C-T: you've got to give it to EGOT winners. Jennifer Hudson, currently starring in the Aretha Franklin biopic "Respect," has got the EGO part down. She even has an EGO ring to prove it.
EGOT stands for Emmy, Grammy, Oscar, and Tony. It's a rare bunch of artists, Renaissance women and men, who hold the distinction of having won all four of those awards. Whoopi Goldberg and Rita Moreno are two examples of women who have already done it.
Hudson actually won one of her two Grammys, a Best Musical Theater Album award, for her role in a Broadway revival of "The Color Purple." The film adaptation of Alice Walker's novel earned Goldberg her first Oscar nomination. (She later won for "Ghost.")
Hudson's other Grammy was for her self-titled debut album, made after she appeared in the third season of "American Idol." It was "American Idol" that first launched her to stardom.
Last week, as reported in Entertainment Weekly, Hudson took home an Emmy for Outstanding Interactive Media for a Daytime Program. It was for her executive producer role on "Baba Yaga," which EW identifies as "a 27-minute interactive fairytale story made for Oculus Quest."
Kate Winslet, Daisy Ridley, Glenn Close, and Hudson herself lend their voices to "Baba Yaga."
A Healthy EGO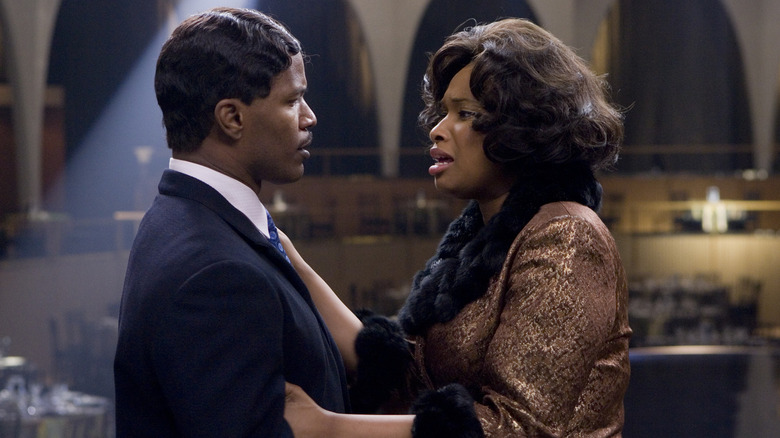 Paramount Pictures
As for her Oscar, Hudson won Best Supporting Actress for her 2006 role in "Dreamgirls." It was a breakout role for her, one that saw her sharing the screen with several industry legends. Of that experience, she said:
"I felt as if I'm good because no one's looking for me. You got all these megastars in it from Eddie Murphy, Danny Glover, Beyoncé Knowles, and Jamie Foxx — no one's thinking about me. So I was able to do my work without having any pressure."
Being able to work without pressure sounds like a godsend, and Hudson did invoke God after winning her Emmy. Apparently, it was some form of kismet that she should join the rarified EGO club. She tweeted out a photo of a piece of bling, specifically, a ring she had owned "for quite some time" before becoming an EGO winner. In an Aretha Franklin-esque fashion, it spells out E-G-O in big letters. You can see it below.
Wow God wow! I've had this ring for quite some time! For me it always represented the day I would have an Emmy, Grammy & Oscar! An early bday gift! U can't limit God! It's a story only God could write! U will always see me try & I hope u will too!@baobabstudios @TelevisionAcad pic.twitter.com/zm4RafCEJ4

— Jennifer Hudson (@IAMJHUD) September 10, 2021
Now, all Hudson needs to do is star on Broadway again and win a Tony for something. Then, she'll be able to add a "T" to her status and ditch the iffy-sounding EGO acronym. It almost seems like a meta-commentary on the nature of the artist, and how it's necessary for them to have a healthy ego in order to produce the creative work that will earn them Emmys, Grammys, Oscars, and Tonys (oh, my).
"Respect" is in theaters and on VOD.