Everything We Know About Lando So Far (The Upcoming Disney+ Show, Not The Character Himself)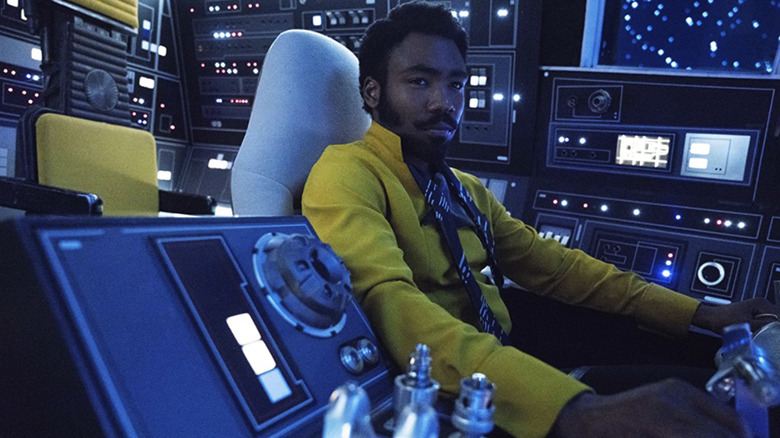 Lucasfilm
As the folks at Lucasfilm try to figure out what the next era of "Star Wars" movies will look like, the beloved sci-fi franchise is starting to make significant inroads on the small screen. Last year, Disney and Lucasfilm announced a slew of new projects coming to a galaxy far, far away, including "Lando," a new show that focuses on the beloved scamp first seen in "The Empire Strikes Back." Details are still slim, but here's everything we know about "Lando" so far.
When and Where to Watch Lando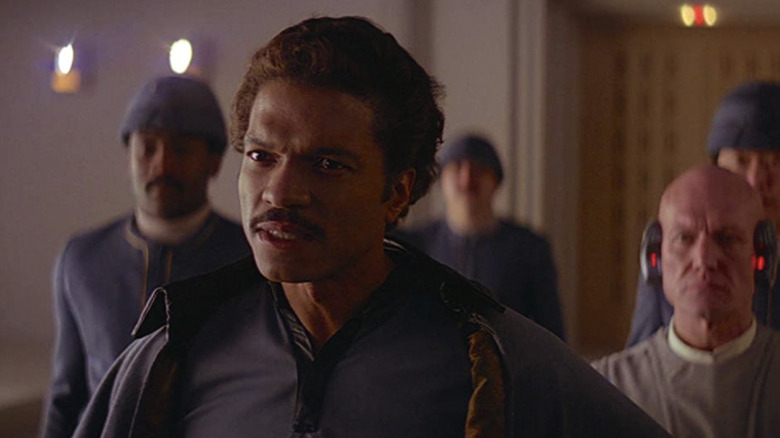 Lucasfilm
Disney and Lucasfilm announced "Lando" in December 2020 during a massive presentation for Disney investors, but the companies gave no indication when audiences will get to lay eyes on the show. There are several other "Star Wars" projects that will come to light before this one: since production has not begun and no casting announcements have been made, it may be several years before this show eventually hits Disney+.
The fact that the studio referred to it as an "event series" could mean that it may have a shorter episode run than something like "The Mandalorian," which could theoretically allow the creatives involved to put this together relatively quickly once the scripts are completed, but again, nothing has been confirmed yet.
What We Think Lando Is About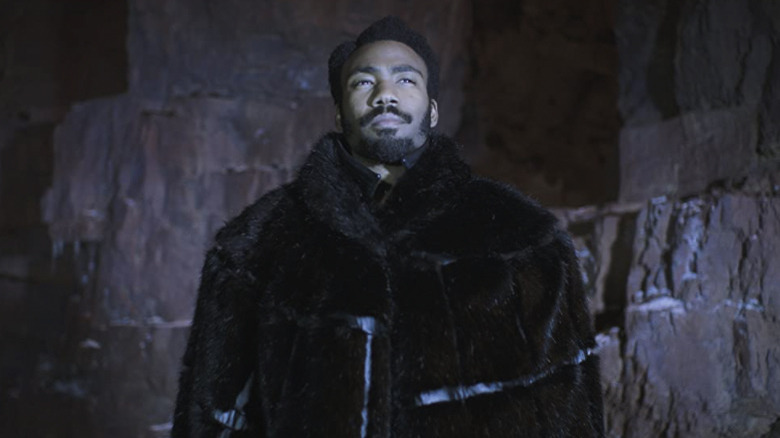 Lucasfilm
So far, the most fascinating thing about "Lando" is how little we know about it. When Disney announced the series, it did so like this: "The galaxy's favorite scoundrel, Lando Calrissian, will return in Lando, a brand-new event series for Disney+." So we don't know whether the show will be following an older version of the character, with Billy Dee Williams reprising the role after his work in "The Empire Strikes Back," "Return of the Jedi," and "The Rise of Skywalker," or a younger iteration of him, with Donald Glover returning after "Solo: A Star Wars Story."
Glover, of course, is one of the busiest multi-hyphenates in the entertainment industry, so it might be difficult to lock him down to appear in a series like this when he's hard at work making his own shows like "Atlanta" for FX and that new iteration of "Mr. and Mrs. Smith" for Amazon. But despite the troubled production of "Solo," Glover seems to have valued the experience of playing the galaxy's most dashing rogue. Perhaps it won't take much to get him back for more space-faring adventures after all.
If a deal can't be reached with Glover, however, it's possible Billy Dee Williams could lead the show, which could potentially pick up after the events of "The Rise of Skywalker" with an older Lando traversing the galaxy with Jannah (Naomi Ackie), who may or may not be his long-lost daughter. Williams isn't as young as he used to be, so I imagine his mobility would be significantly limited if he were to return – and recasting another younger version of the character for flashbacks feels out of the question with Glover's take on the role being so beloved from "Solo."
While some of Lando's story has been told in books and comics, there's a lot of ground to cover between the time when he loses the Millennium Falcon to Han during a bet and when he becomes a major player in Cloud City.
What We Know About the Lando Writer and Director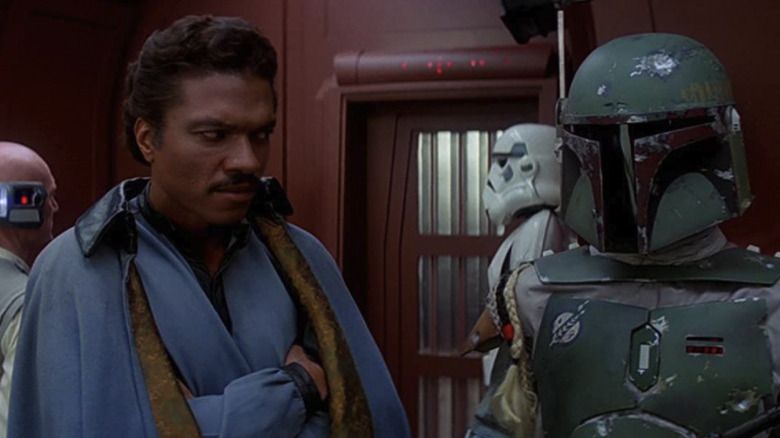 Lucasfilm
"Lando" is being developed by Justin Simien, the writer/director of the 2014 independent film "Dear White People" and the creator of the subsequent Netflix show of the same name. He has directed several episodes of that series, the 2020 horror film "Bad Hair," and he's set to direct a new version of "The Haunted Mansion" in the works at Disney, so we can assume he would probably direct a handful of episodes of "Lando" as well. Simien is a smart, talented guy who has so far been able to imbue his projects with a distinct point of view, so I'm excited to see what he can do with a story about this character and if he'll have more luck putting his stamp on Lando than original "Solo" directors Phil Lord and Chris Miller did before they parted ways with the studio and Ron Howard took over directing duties on that movie.