This Cry Macho Featurette Is All About Some Guy Named Clint Eastwood, Ever Hear Of Him?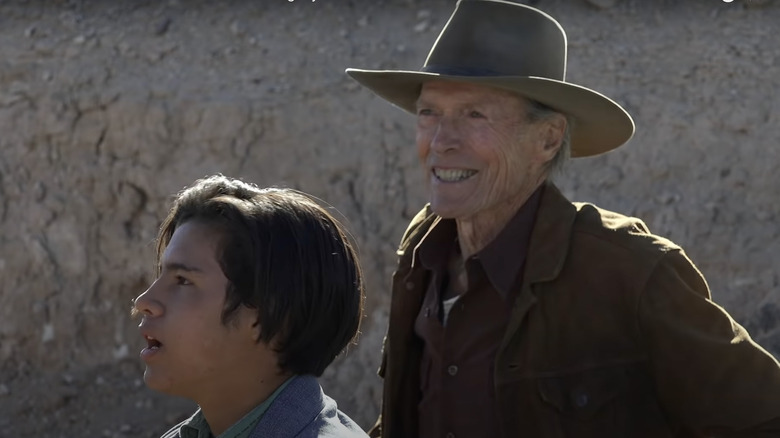 Warner Bros.
Clint Eastwood is a movie god. This is just a fact at this point. Love or hate his politics (and I'm certainly in the latter camp), there's no ignoring that Eastwood as a storyteller and performer is an icon of cinema. The makers of his newest film, "Cry Macho," know this and have smartly built a new featurette around the legacy of their 91-year-old star and director, especially considering this is Eastwood's first time putting on a (non-space) cowboy hat since 1992's "Unforgiven."
Back in the Saddle Again
As far as the movie it is promoting is concerned, I can't say I'm more or less excited to see it, but as a film fan, I do appreciate that we're showing Clint Eastwood the love and appreciation he deserves while he's still with us. Too often it takes an actor or filmmaking dying for appreciation of the legacy left behind to come spilling out from the industry and film obsessives.
I'll give the featurette this: I honestly didn't register that it has been almost 30 years since Eastwood has climbed up on a horse until I watched it. That is my Clint Eastwood, thanks in no small part to my stepfather's endless viewings of Sergio Leone's "Man With No Name Trilogy," especially "The Good, The Bad, And The Ugly," throughout my childhood. 
There is something about seeing Eastwood in a cowboy hat, sitting on a horse, that just feels right, you know? It's no wonder that so much real estate is dedicated to that aspect of his new movie in this clever bit of marketing. 
A Cinema Icon's Wheelhouse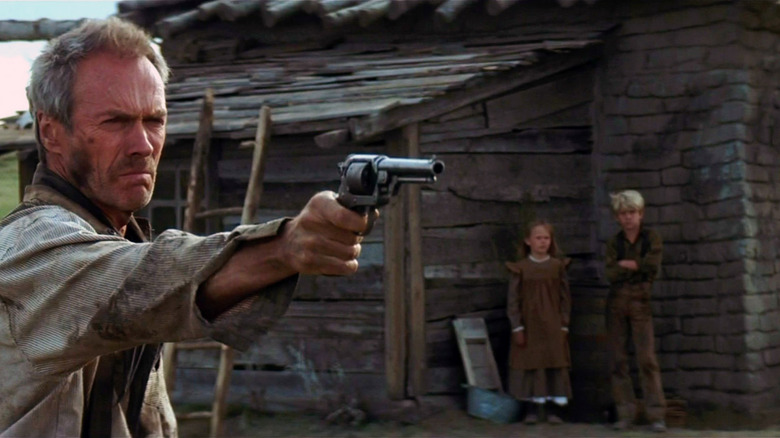 Warner Bros.
It's pretty clear from the marketing for "Cry Macho" that we're getting a modern rancher/cowboy story, which is probably for the best. "Unforgiven" is the best possible capper for his old west stories, and at this point, I think it's best to let that movie stand as the final word on "Clint Eastwood: Gunslinger." But to be even close to back in that wheelhouse is a little exciting if you dig classic films as much as I do.
The story of "Cry Macho" sees an old rodeo star reluctantly chaperone a young man away from his abusive mother, and I'm sure there'll be life lessons and bonding that bridges age, race, and ideology on this journey. I mean, if that doesn't sound like a Clint Eastwood movie, I don't know what does.
Eduardo Minett co-stars alongside Dwight Yoakam. Eastwood handled lead actor and directing responsibilities and the script was written by Nick Schenk, writer of a good deal of Eastwood's most recent work, including "Gran Torino" and "The Mule." 
"Cry Macho" sees release on September 17, 2021.