How To Watch Halloween Kills At Home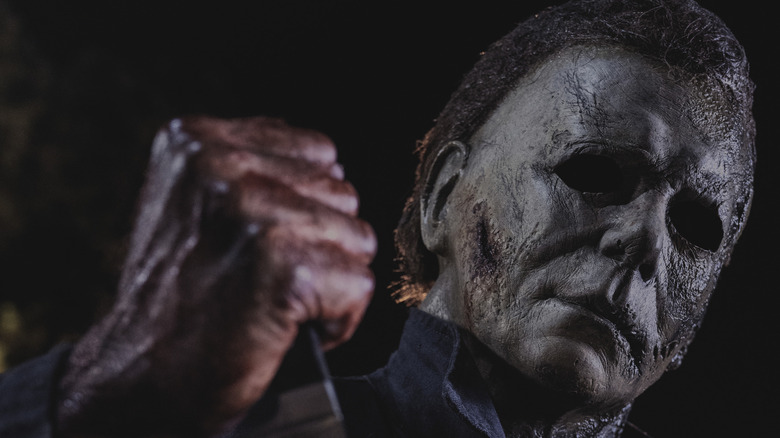 Universal Pictures
(Welcome to How to Watch, where we get down to brass tacks and tell you "Hey, here's how you can watch this thing." In this edition: Halloween Kills.)
Michael Myers is back! Because of course he is! Halloween is fast approaching and everyone knows you can't get in the spirit without a mood-setting slasher flick. Good thing the Halloween franchise will never die. This time around, "Halloween Kills" is on the way to keep the horror alive and kicking, and while there will always be an audience for The Shape's bloody rampages, theaters and the movie-watching world haven't quite returned to normal. But there's another option. In case you're not sure how or where to catch up with your good friends Laurie and Mike, we've got you covered. Here's everything you need to know about watching "Halloween Kills" at home.

When Can You See Halloween Kills?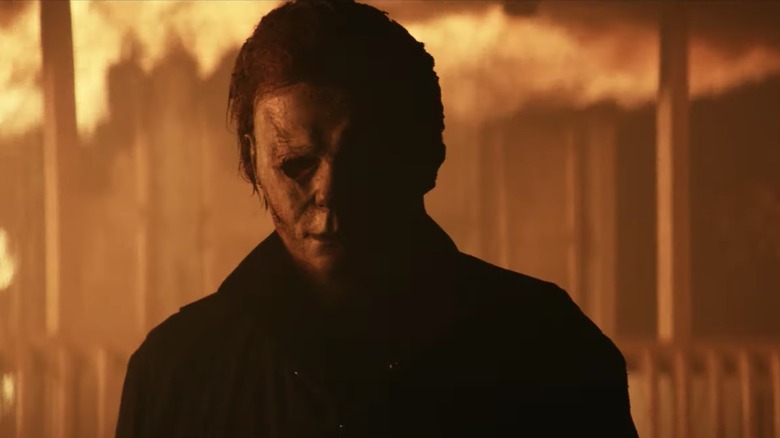 Universal Pictures
The title gives it away! "Halloween Kills" is due just in time for the scariest season of the year, premiering on October 15, 2021. The film was originally slated for an October 2020 release, but we all know how that turned out: due to COVID-19, it was delayed until this year. With the Delta variant on the rise, there was some worry that "Halloween Kills" would be among other titles delayed yet again, but Blumhouse and Universal have opted to give fans the option of viewing at home or in theaters.
Where Can You See Halloween Kills?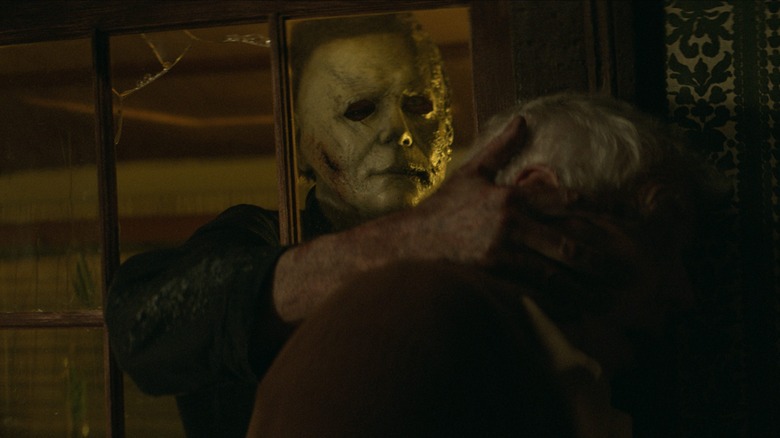 Universal Pictures
"Halloween Kills" will be in theaters nationwide starting on October 15, 2021. At the same time, the film will debut to streaming on the NBCUniversal service, Peacock. Unlike pricier streaming services, Peacock Premium is only $4.99 per month and "Halloween Kills" will be available to subscribers at no additional cost. While you don't need to pay extra to see the movie, expect to see limited ads in the pre-roll unless you subscribe to the ad-free option, Peacock Premium Plus, for $9.99 per month.
What Else Should You Know About Halloween Kills?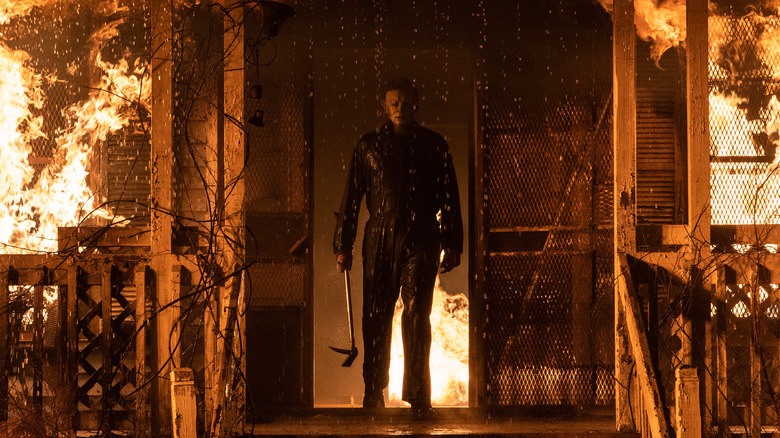 Universal Pictures
The twelfth installment in the Halloween franchise, "Halloween Kills" picks up right where the last one left off. On Halloween night, Laurie Strode (Jamie Lee Curtis), her daughter and granddaughter believe they've finally vanquished the terrifying masked figure, Michael Myers — but the rest of us know better.
Here's the official "Halloween Kills" synopsis.
In 2018, David Gordon Green's Halloween, starring icon Jamie Lee Curtis, killed at the box office, earning more than $250 million worldwide, becoming the highest-grossing chapter in the four-decade franchise and setting a new record for the biggest opening weekend in history for a horror film starring a woman. And the Halloween night when Michael Myers returned isn't over yet.

Minutes after Laurie Strode (Curtis), her daughter Karen (Judy Greer) and granddaughter Allyson (Andi Matichak) left masked monster Michael Myers caged and burning in Laurie's basement, Laurie is rushed to the hospital with life-threatening injuries, believing she finally killed her lifelong tormentor. But when Michael manages to free himself from Laurie's trap, his ritual bloodbath resumes. As Laurie fights her pain and prepares to defend herself against him, she inspires all of Haddonfield to rise up against their unstoppable monster. The Strode women join a group of other survivors of Michael's first rampage who decide to take matters into their own hands, forming a vigilante mob that sets out to hunt Michael down, once and for all. Evil dies tonight.
"Halloween Kills" stars Jamie Lee Curtis, Judy Greer, Andi Matichak, Will Patton, Anthony Michael Hall, James Jude Courtney, Nick Castle, Kyle Richards, Charles Cyphers, Dylan Arnold and Nancy Stephens. The movie is directed by David Gordon Green, who also helmed 2018's "Halloween." And if you weren't already aware, he'll be back to the franchise with another sequel, already titled "Halloween Ends."