There's A Teddy Ruxpin Movie In The Works, Because We Really Do Live In The Weirdest Timeline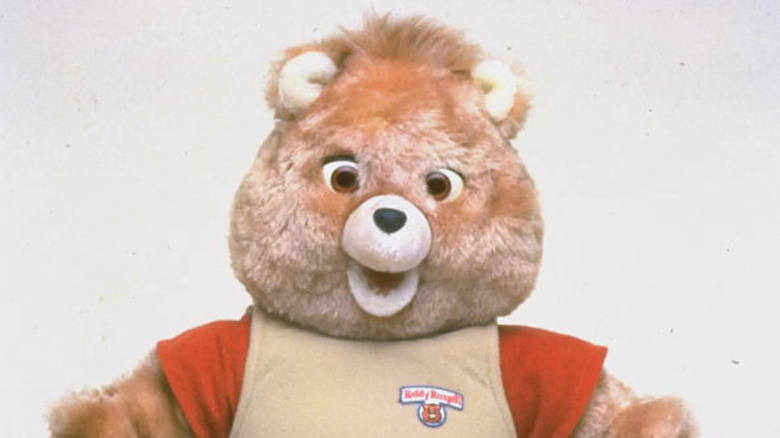 James Keyser
The dead are rising, friends. "Space Jam" was recently exhumed by the studio suits at Warner Bros.; our Good Guy friend to the end Chucky got a new re-imagining in 2019 with "Child's Play" (same title as Don Mancini's 1988 original) and a SyFy series to drop in October of 2021; "Masters of the Universe" has a new series and audience at Netflix, and just last year, "Sonic the Hedgehog" picked up a golden ring or two to the tune of over $300 million at the box office. 
When there is no more room in hell, the IPs will walk the earth. Your teddy bear is next.
He Wants To Be Your Friend
The latest grave to be disturbed is that of '80s childhood staple Teddy Ruxpin. The talking teddy bear will get the spotlight in his own feature film, currently in early development with DJ2 Entertainment who, you may not be shocked to find out, is the same company behind the Sonic resurrection. According to The Hollywood Reporter, the aim is to start with a hybrid live-action/animated film, with plans for an animated series expansion. DJ2 CEO Dmitri M. Johnson elaborated to THR: 
"I'm no hunter, but I've been tracking this bear for at least seven years. It's no exaggeration to say that the time I spent enraptured by the stories Teddy Rux told me is a large part of why I chose a career in entertainment. So, thanks Teddy — and, of course, thanks, mom."
Snarkier Than The Average Bear?
The toy, which has both enriched and haunted a generation with its phrases and reportedly spontaneous random activation, came onto the scene in 1985, courtesy of creator Ken Forsse. Teddy's eyes and mouth would move like an animatronic puppet, and a soothing cassette tape inserted into his back would handle the audio. Kids ate it up, and Ruxpin became the hot ticket in Christmas catalogs across North America in the mid-80s. Forsse, who passed in 2014, is the subject of his own upcoming documentary highlighting his creations and time with Disney. "Ken Forsee: Come Dream With Me" is slated for a 2022 release.
Personally, I'm optimistic but I also have concerns. I thoroughly enjoyed one part of the new "Sonic" and "Space Jam" films: their baddies. Jim Carrey (as Sonic foil Dr. Robotnik) and Don Cheadle (as Al G. Rhythm) are out there having the time of their lives, easily the most enjoyable parts of each respective IP milking. Old heads may remember the villains of Teddy's animated series "The Adventures of Teddy Ruxpin" (a whole post for another day — it ended on a cliffhanger!), the Monsters and Villains Organization (M.A.V.O. if you're nasty). They dabbled in wizardry, magic crystals, and trolls per the trends of the decade. 
It'll be interesting to see if these bad guys follow suit with the quippy, fresh-dressed bullies of "Sonic The Hedgehog" and "Space Jam: A New Legacy." It's what the kids seem to like these days, anyway. As a parent, it's not me they want to impress — they just want my sweet, sweet merch money. 
Will the new Teddy want to be their friend, as the old tape in his back suggests? Or will he dab and play Fortnite while roasting his playmates? Time will tell.