Picard Season 2 Trailer: Our Captain Travels Through Time, Season 3 Confirmed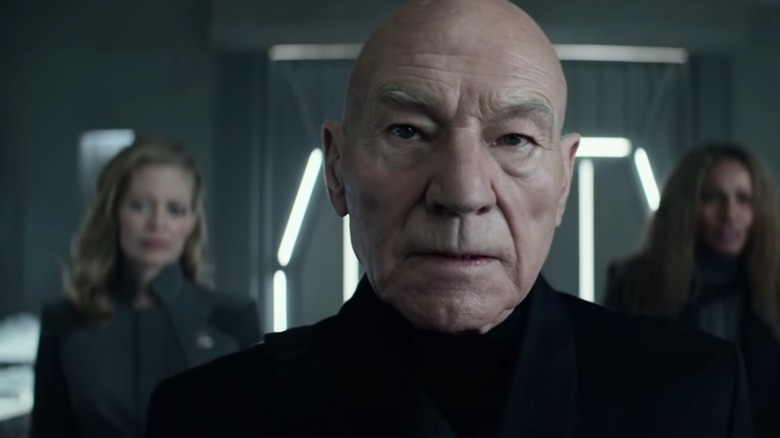 Paramount
The "Star Trek: Picard" season 2 trailer is here, and it confirms there's some serious time travel going on. Specifically, John de Lancie's character Q has gone back in time and turned the world into a "totalitarian nightmare." Wow, wonder what that's like?! Anyway, time is broken now, so Picard and the gang need to go back in time and "heal the past." Sounds pretty easy, right? Soon, with a little help from the Borg Queen (?!), Picard and company find themselves in the early 21st century. My advice for Jean-Luc: get the hell out of our era while you still can, it's not much better than your futuristic totalitarian nightmare. Watch the "Picard" season 2 trailer below. 
Picard Season 2 Trailer
I'll confess that I'm not much of a "Star Trek" guy. I've seen some of the movies, and enjoyed them for the most part. But I never really got into any of the many shows, so I am a bit of an agnostic when it comes to "Picard." But I love Patrick Stewart (doesn't everybody?), and I'm happy that he gets to return to this character and have some fun. Season 2 of "Picard" looks to throw some time travel into the mix, which gives the whole thing a "Doctor Who"-ish vibe, which is pretty appropriate. 
In addition to Patrick Stewart (and John de Lancie), "Picard" season 2 also features Alison Pill, Isa Briones, Evan Evagora, Michelle Hurd, Santiago Cabrera, Jeri Ryan, Orla Brady, and Brent Spiner. Whoopi Goldberg's "Trek" character Guinan will also appear at some point. Michael Chabon wrote two episodes of the season, and Jonathan Frakes returns as a director. Lea Thompson and Michael Weaver also direct. "Star Trek: Picard" season 2 will arrive on Paramount+ sometime in February 2022. 
Season 3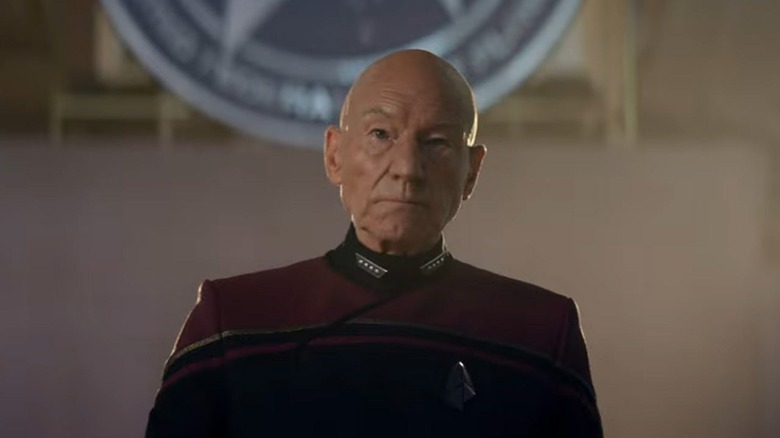 Paramount
Season 2 won't be the end of the line for Picard and the crew. Ahead of the second season premiere, Paramount+ has gone ahead and ordered a third season of the show, too. The pandemic allowed the showrunners to both fine-tune season 2 ahead of the premiere while also jumping into writing season 3. That means we could possibly see season 3 a lot sooner than expected, but it's best to wait for confirmation on that sort of thing. Deadline adds that we probably won't see it until early 2023, which makes sense. Where does the show go after season 2? Who knows – the beauty of a show like this is that it seems to be up for anything, able to bend and twist itself into whatever shape and form needed to tell a new story.