The 14 Best Directorial Debuts From Actors Ranked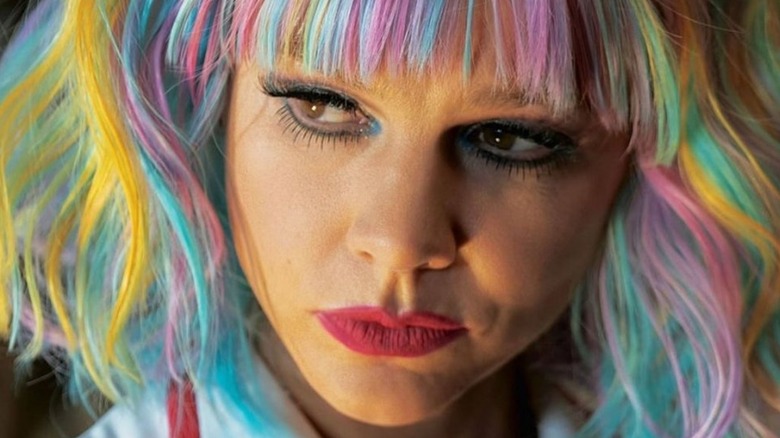 Focus Features
It's a cliché at this point: "I'm an actor, but what I really want to do is direct." So many actors seem desperate for a chance to prove their work behind the camera. Really, it makes sense: Actors are often treated like puppets in someone else's grander artistic vision. The idea of finally being able to assert some control over the process must sound appealing. 
That said, not every actor is necessarily born to direct. For each actor blessed with the strange blend of managerial skill and creativity needed to direct a truly great film, there are dozens of others who crash and burn, churning out garbage that only gets released because their name is attached to it. But still, it's worth sitting through those disasters, because when you do find an actor-turned-director capable of making something special, it's an exciting feeling. And for the ones who are able to knock it out of the park on their first try ... well, there's probably such a thing as too much talent. It's honestly a little unfair.
14. Easy Rider — Dennis Hopper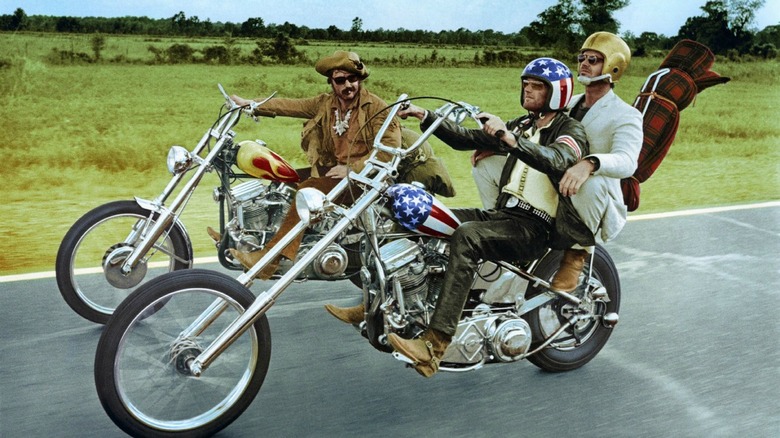 Columbia
Every generation has a handful of films that really define them. For people coming of age in the late '60s, "Easy Rider" was one of those movies. So, it's gratifying to learn that "Easy Rider" was directed not by some cynical Hollywood type trying to capitalize on the burgeoning youth market, but by an honest-to-goodness youngish person. 
Dennis Hopper, who had been acting in films and on television since the early '50s, and was around 32 when he directed and starred in "Easy Rider." He and Peter Fonda play two motorcyclists who embark on a road trip across America with the proceeds from a recent cocaine deal, touring the various countercultures that were emerging at the time. Among other things, "Easy Rider" served as an instrumental part of the formation of New Hollywood, proving that there was a market for pared-down films that disillusioned young people could relate to.
13. Never Fear — Ida Lupino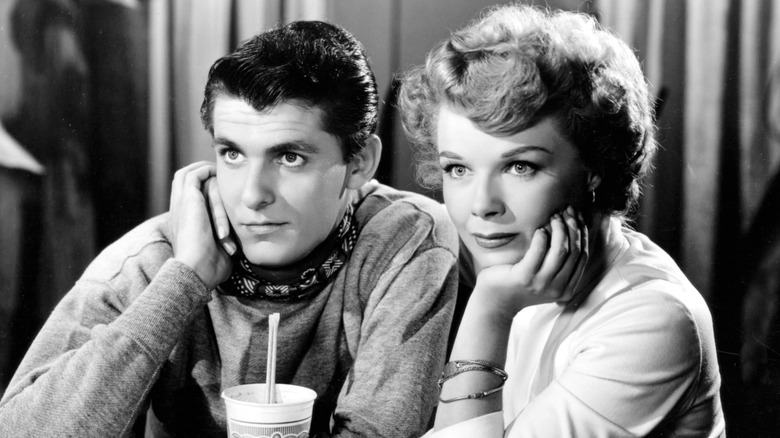 Eagle-Lion Films
You can probably count on one hand the number of female directors who were successful amid the crushingly misogynistic studio system. Ida Lupino was one of them. She was a minor leading lady throughout the '30s and '40s, and starred in a number of films but never quite reached the heights of some of her peers. But then, in the early '50s, Lupino was given the opportunity to direct, making a string of dark dramas in the then-popular film noir style, defying the expectation that women (if they directed at all) could only make women's pictures. 
Lupino's first film was "Never Fear," although it comes with an asterisk next to it. Technically, the first film Lupino directed, "Not Wanted," came out the previous year; she worked on it uncredited after the original director, Elmer Clifton, had a heart attack mid-shoot. Still, that was taking over on someone else's production. This one is all Lupino's own.
"Never Fear," the story of a young dancer who suddenly contracts polio, is perhaps Lupino's most personal film — she contracted the disease herself in the '30s and wasn't sure whether or not she would be able to walk again. Although "Never Fear" was not particularly successful commercially, it was nonetheless impactful enough that Lupino got more feature film directorial work, including the film noir classics "The Bigamist" and "The Hitch-Hiker," before she transitioned to the new medium of television.
12. Promising Young Woman — Emerald Fennell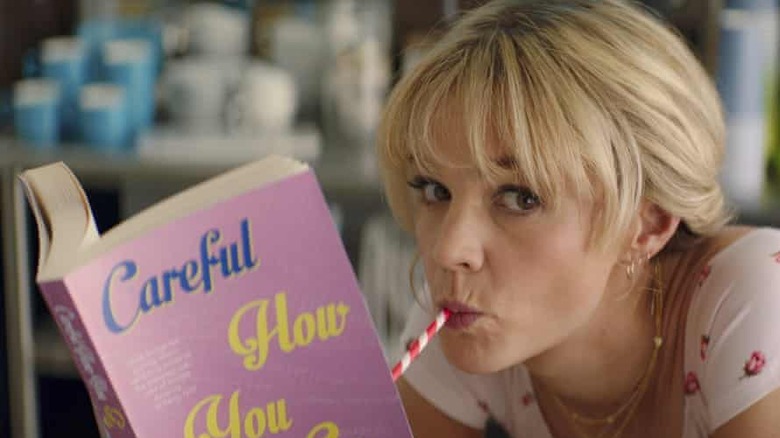 Focus Features
Emerald Fennell had quite a 2020. Prior to that year, she had been the type of reliable English actress who had always been good but was ultimately relegated to supporting roles on BBC period dramas. But then Fennell starred as Camilla Parker Bowles, Prince Charles' love interest on "The Crown," and hopped behind the camera to make the blistering and divisive "Promising Young Woman," in which Carey Mulligan stars as an ex-med student who's out to avenge the death of her lifelong best friend, who killed herself after being raped at a college party. 
Presented as a story about revenge that ultimately becomes one about all-consuming grief, "Promising Young Woman" is also a treatise on the dangers of the "nice guy," which Fennell achieves by cleverly casting many of film and television's most iconic teen good guys (Seth Cohen, McLovin, etc.) as night club creeps. It's a bold debut, and Fennell owns it all: Not only did she direct "Promising Young Woman," she also wrote the screenplay.
11. Reality Bites — Ben Stiller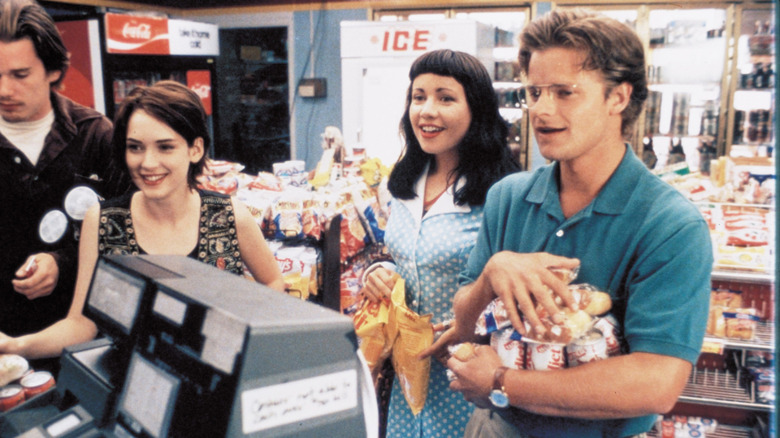 Universal
Most people still think of Ben Stiller as an actor first and foremost, often forgetting that he began directing films fairly early in his career. Indeed, Stiller's directorial debut and his breakthrough performance came in the same film: "Reality Bites." Embodying Gen X's apathy and its rejection of mainstream culture, "Reality Bites" tells a simple tale about a group of cynical recent college graduates trying to make their way in the world, and struck a chord with young adults everywhere who found themselves in a similar position. 
The film also created stars out of actors like Ethan Hawke, Winona Ryder, Janeane Garofalo, and Steve Zahn, all of whom had acted previously but whose performances in "Reality Bites" really captured a moment in the cultural zeitgeist. A definitive work of the early '90s, "Reality Bites" put Ben Stiller on the map as both a director (he would go on to make several other films and television shows, even winning an Emmy for his work directing the miniseries "Escape at Dannemora") and an actor.
10. Booksmart — Olivia Wilde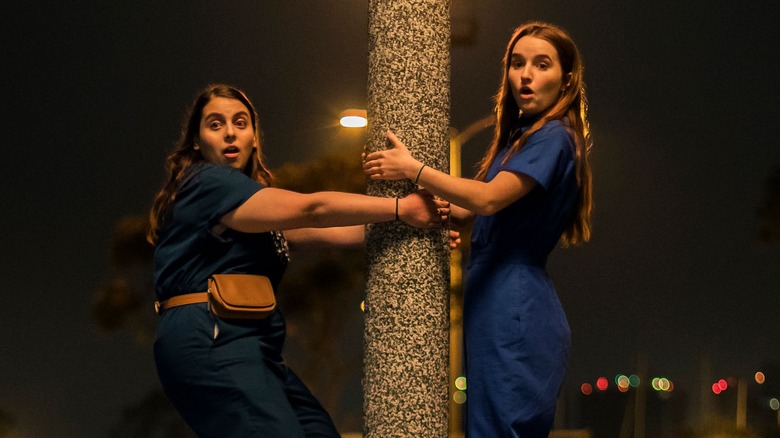 Annapurna Pictures
For a long time, teen comedies that revolved around girls were almost always expected to be rom-coms; raunchy sex comedies were for boys, cute teen romances were for girls. But beginning with "Easy A," there's been a reckoning within the genre, one that makes the argument that teenage girls are just as weird, awkward, and horny as their male counterparts. 
"Booksmart," a tale of two straight-laced best friends (Kaitlyn Dever and Beanie Feldstein) who decide to let loose the night before graduation, is the type of teen comedy normally reserved for the boy's club. But no longer. Director Olivia Wilde, herself an actress who got her start in the teen comedy "The Girl Next Door," gives the genre a well-needed breath of fresh air. "Booksmart" depicts a nuanced female friendship in a way that few films (especially, it has to be said, films directed by men) are able to capture.
9. That Thing You Do! — Tom Hanks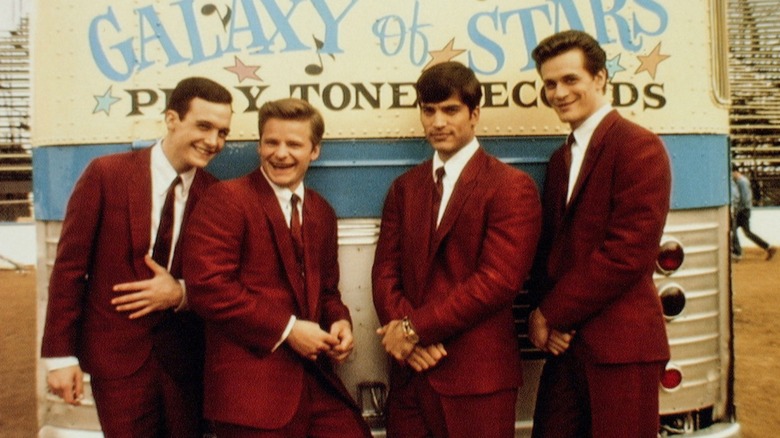 20th Century Fox
It should probably come as no surprise that when America's Dad Tom Hanks decided to make his first movie, it was something fun, bubbly, and intensely likeable. A love letter to early '60s pop, "That Thing You Do!" documents the rise of a fictional music group called the Wonders (previously the Oneders, until someone pointed out that was dumb and confusing) after their single becomes a massive hit, briefly making them the most popular band in America. 
It must have been no small task to create a song catchy enough that it could believably pass as a number one hit, and also not annoy the audience, who hears the song a dozen times over the course of the film. But "That Thing You Do!" really knock it out of the park with all the music, and Hanks deserves some credit for that — although the title track was written by Adam Schlesinger, Hanks wrote or co-wrote many of the other songs featured in the film.
8. Eve's Bayou — Kasi Lemmons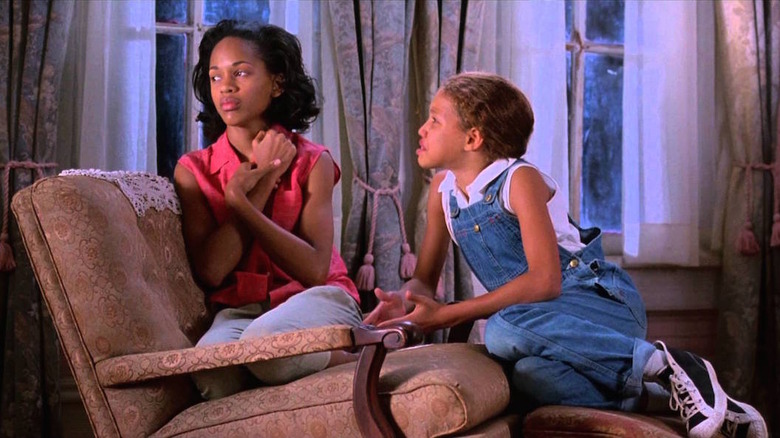 Trimark Pictures
Remember when we did that exercise to try to name all the female directors working during the so-called golden age of Hollywood? There are even fewer options for women of color — almost none, really. In fact, it took until 2021 for a Black female director to open a film in the number one slot at the box office. So, to say that Kasi Lemmons broke some serious ground with her 1997 directorial debut "Eve's Bayou" is something of an understatement. 
Lemmons acted throughout the late '80s and early '90s, most notably appearing in "Silence of the Lambs," before putting together this southern gothic tale about the secrets and lies of a prominent Black family in Louisiana. "Eve's Bayou" won numerous accolades when it came out, and earned a glowing review from Roger Ebert, whose recommendation launched it onto the national stage. Despite its success, Lemmons' opportunities were scarce in the years that followed. Nonetheless, she has since made several other films that exemplify her unique directorial style.
7. Wildlife — Paul Dano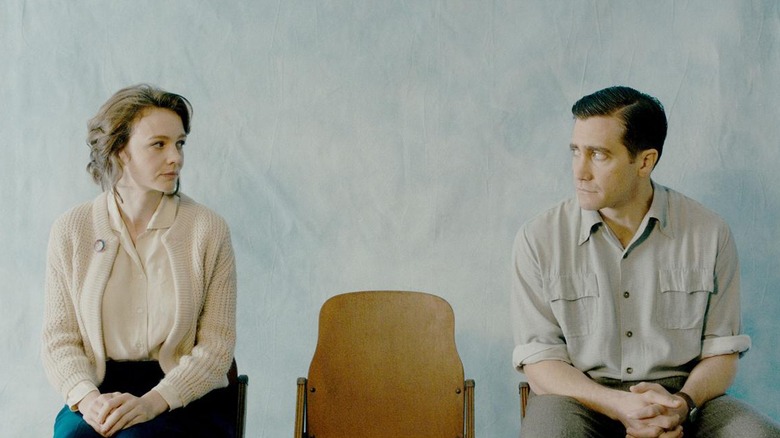 IFC Films
When we think of most modern actors who decide to direct, one of their greatest strengths is assumed to be that they, as an actor, understand how to work with other actors to create moving performances. They're less often created with a compelling visual style or stylistic flair. Directing is something the actors have seen done, so we assume they know the mechanics of it, but maybe not the artistry behind it. 
However, that can't be said about Paul Dano and his directorial debut "Wildlife." In this film about a marriage gone terribly wrong and the teenage boy stuck in-between, Dano directs Carey Mulligan and Jake Gyllenhaal to some of the best performances of their careers, but also displays an intuitive grasp of how to create compelling imagery. Dano's work is confident and self-assured, and contains nothing that betrays his status as a beginner.
6. Henry V — Laurence Olivier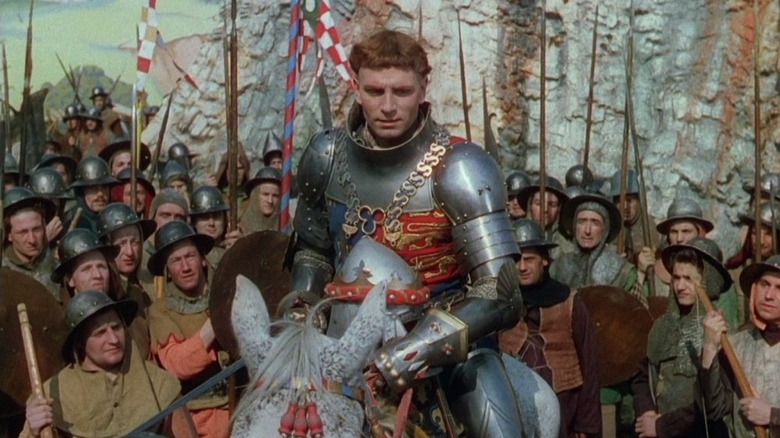 Eagle-Lion Distributors Limited
There are probably not that many people who know that Laurence Olivier, famed Shakespearean actor of the stage and screen, ever directed films. And to their credit, he didn't do it that often. Throughout his long and storied career, he directed five films in total, three of which were adaptations of Shakespearean plays that he starred in himself. "Henry V" was the first, and in the opinion of many fans, the best (the other two were "Hamlet" in 1948 and "Richard III" in 1955). 
This is the story of young, carefree Prince Hal (aka Henry V) who must take on the burdens of leadership and see his armies to victory in the Battle of Agincourt, a fight that prompts the famous St. Crispin's Day speech that defines the piece. It was a beleaguered production. Filmed in the midst of World War II, much of "Henry V" had to be shot in Ireland, where the set could be protected from Luftwaffe raids at night. And although Olivier is known for his Shakespearean background, he was originally reluctant to direct; it was only after several of his top choices turned him down, saying that he was the man for the job, that Olivier, like Henry V, took up the responsibility of command.
5. Eighth Grade — Bo Burnham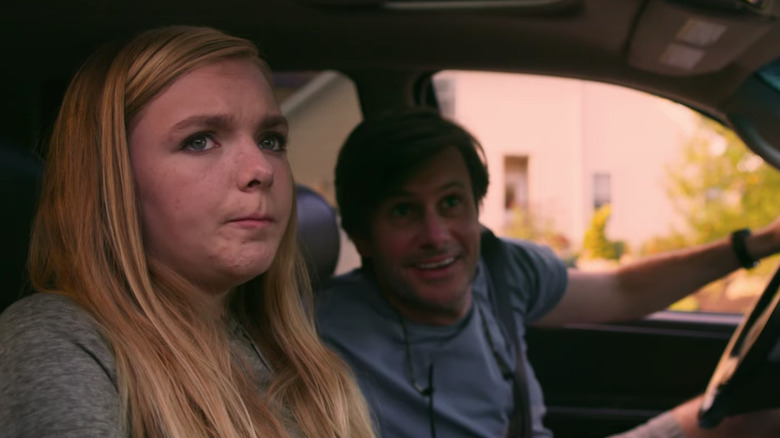 A24
It's honestly kind of bizarre that the film that captures the painfully awkward reality of being a 13-year-old girl better than any others was directed by a man in his early 30s. But hey, that's life. Bo Burnham got his start as a standup comedian, recording songs that feature witty and irreverent observations about life. He performed in a number of comedies throughout the 2010s, and then he made "Eighth Grade," which was something completely different. 
The film pulls from Burnham's comedic background, but it really runs through an entire spectrum of emotions, from the amusing (Kayla trying to research blow jobs on the internet like every single other Millennial or Gen Z kid) to the poignant (Kayla's dad's speech about what an amazing person she is) to the gut-wrenchingly terrifying (the scene in the car that narrowly avoids a devastating conclusion). Burnham directs Elsie Fisher to an awe-inspiring lead performance, and most impressive of all, despite being an actor, he resisted the urge to put himself in the film.
4. Ordinary People -- Robert Redford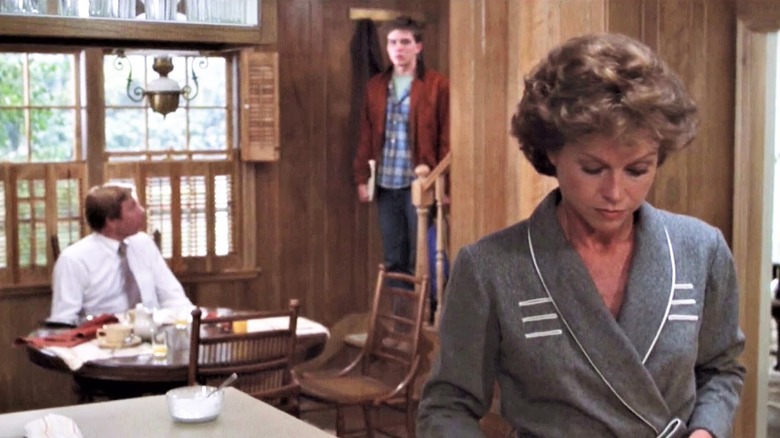 Paramount
By the time the golden-haired Robert Redford stepped behind the camera to film "Ordinary People," he had already been one of the world's biggest movie stars for over a decade, even earning a Best Actor nomination in 1973 for his work in "The Sting." Despite his matinee idol looks, Redford had a reputation as a legitimate actor, which is one of the reasons he is such a perfect fit for "Ordinary People." 
The story of a teenager coping with his older brother's untimely death in a boating accident and his parents' lingering resentment and grief is unquestionably an actor's movie. And there are some directors, often those who began their careers as actors, who have a knack for coaxing out incredible work from their performers. "Ordinary People" features Mary Tyler Moore at her absolute best as a cold, emotionally repressed mother, Timothy Hutton as the son grappling with survivor's guilt (a role that would make him the youngest ever Best Supporting Actor winner at 20), and Donald Sutherland as the father desperately trying to hold his family together.
3. Get Out — Jordan Peele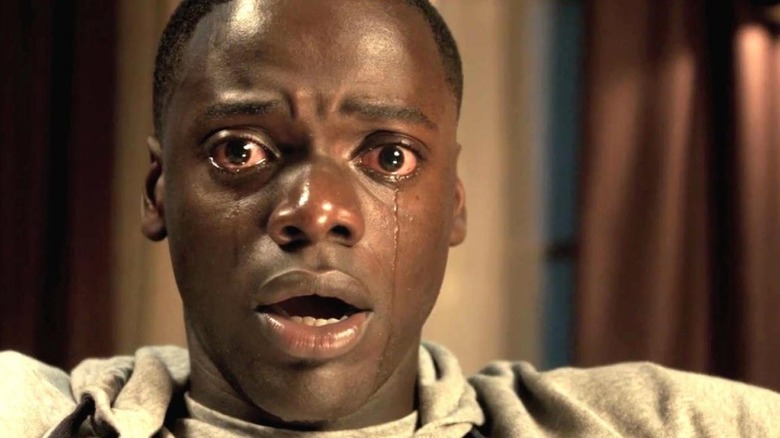 Universal
When Jordan Peele and Keegan-Michael Key decided to stop filming their wildly successful sketch comedy show "Key & Peele" so that they could each pursue their own interests, a lot of people thought they were making a mistake. That is, of course, until Peele came out with his imaginative, groundbreaking horror film debut, "Get Out," at which point they probably acknowledged they were wrong.
Daniel Kaluuya stars in "Get Out" as a young Black man who meets his white girlfriend's family for the first time; their congenial attitudes and lip service to liberal values serve as a smokescreen for something decidedly sinister. Not only was "Get Out" a massive box office hit, making back its budget several times over, it was also the rare horror film to receive critical acclaim: Kaluuya was nominated for Best Actor at the Academy Awards, and Peele took home the Oscar for Best Original Screenplay, taking his place as a new, exciting voice in horror.
2. This is Spinal Tap — Rob Reiner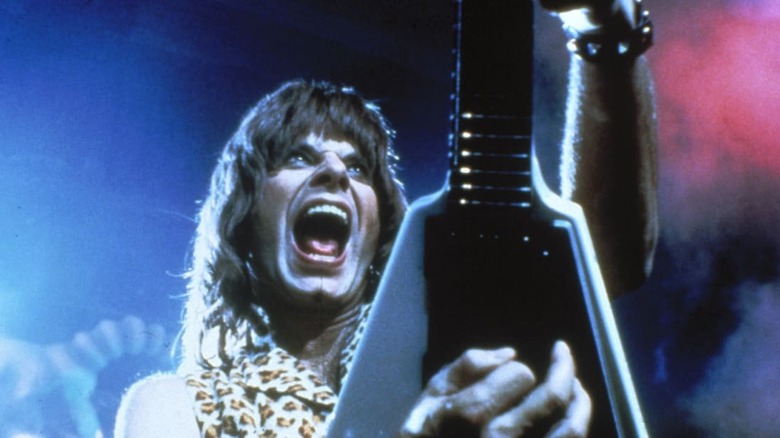 MGM
Before "This is Spinal Tap" came out, Rob Reiner was known mostly for his work as a television actor, especially his performance as Meathead on "All in the Family." But six years after that show went off the air, Reiner reinvented himself as a film director. Well, if you want to be pedantic, he had directed two television movies ("Sonny Boy" in 1974 and "Likely Stories, Vol. 1", respectively), but television directing then was several orders of magnitude less prestigious than it is now, and these outings can be considered little more than a prelude to his actual feature film debut. 
"This is Spinal Tap" is a fabulously inventive improvisational mockumentary that satirizes the fall of an arena rock back tragically out of step with the times. It would become a comedy icon, and launched Reiner's frankly astounding run of hits ("The Sure Thing," "Stand By Me," "The Princess Bride," "When Harry Met Sally," "Misery," and "A Few Good Men") that would remain uninterrupted for 10 years.
1. Night of the Hunter — Charles Laughton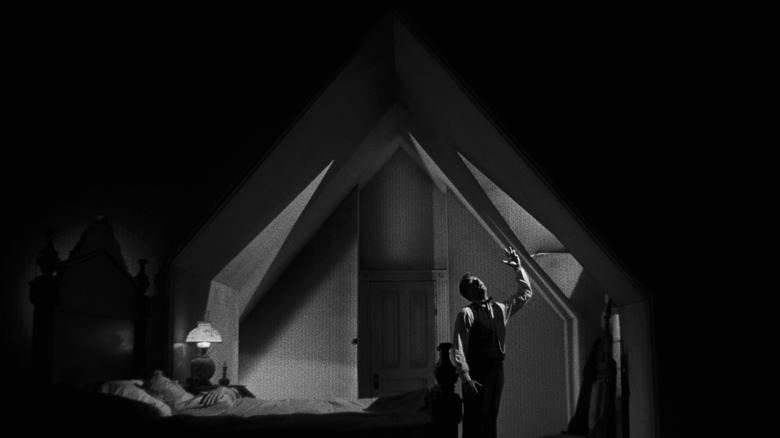 United Artists
Let's not mince words: "Night of the Hunter" would be an extraordinary film for any director, let alone as a debut film from someone primarily known for their acting work. Charles Laughton, a reliable English actor with a stern and intimidating stage presence, had been working since the early '30s, winning an Academy Award (his first of three nominations and only win) for his performance as King Henry VIII in "The Private Life of Henry VIII." 
But Laughton's talents, it would seem, were not limited to merely being in front of the camera. He directed "Night of the Hunter" in 1955, starring Robert Mitchum as an utterly terrifying minister and murderer who attempts to charm a widow (Shelley Winters) and her young children into exposing where their late husband and father has hidden a vast fortune. It's powerful, expressionistic work with a unique tone that doesn't feel quite like anything else that was coming out at the time, and it remains a tremendous influence on filmmakers to this day.