The Daily Stream: The North Water Offers A Baptism Of Blood And A Bearish Colin Farrell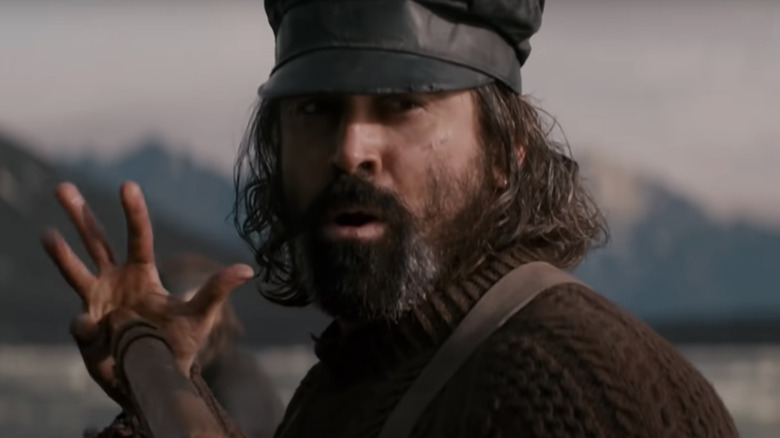 BBC Two
(Welcome to The Daily Stream, an ongoing series in which the /Film team shares what they've been watching, why it's worth checking out, and where you can stream it.)
The Series: "The North Water"
Where You Can Stream It: AMC+
The Pitch: If you watched the first season of AMC's "The Terror," thought it was one of the best shows of 2018, and almost wished it never ended, then "The North Water" is the series for you. It offers viewers another grim Artic voyage. This time, it's half the length — five episodes instead of ten — and there's whaling involved. Rest assured, "The North Water" is better-reviewed than "In the Heart of the Sea," the Chris Hemsworth-led flick about the ship-sinking incident that inspired "Moby Dick."
Speaking of whales and other large mammals, the reason Colin Farrell wears a fat suit as the Penguin in "The Batman" is because he caused himself health problems by putting on weight for his role in "The North Water." Having been through frozen hell once aboard the "Volunteer" was enough.
Here, he plays Henry Drax, described as "a tremendous spirit," which is a nice way of saying he's an evil, rotten bastard, one of the whoremongering harpooners on a ship that includes Jack O'Connell and Stephen Graham. O'Connell anchors as protagonist, freeing Farrell to dig his teeth into raw seal meat and the villainous role of a lifetime.
As a feat of sheer transformative acting, this might just be a career-best performance from Farrell. If you can steel yourself for some survivalism amid an ugly reality that serves as a reminder of our own fallen world, "The North Water" has a lot else going for it in terms of spiritual questions. It wrestles with those the way "The Grey" did.
Why It's Essential Viewing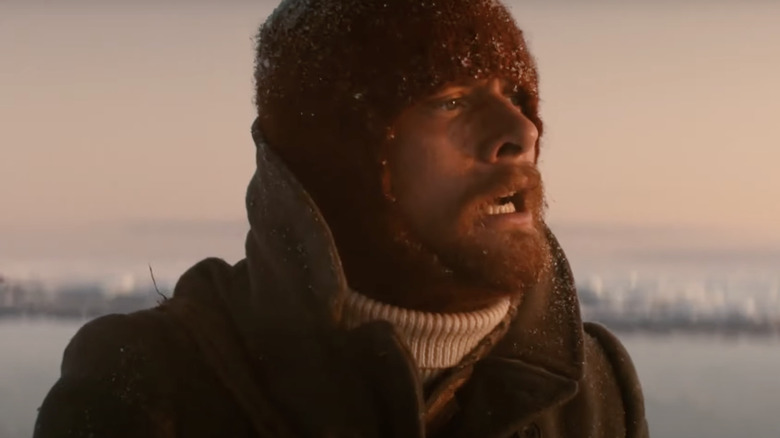 BBC Two
Fresh reports indicate that Hollywood studios and streamers are now looking for more "aspirational content," meaning they want to show people "blue skies" as an antidote to the pandemic. It's understandable that audiences would want to escape from reality more or have something to boost their spirits and inspire them during these tough times. But in the middle of a demanding week, at the outset of a free AMC+ trial subscription, I began watching "The North Water" and soon latched onto it as a different kind of comfort food, perhaps the unlikeliest beacon of life-affirming entertainment.
Written and directed by Andrew Haigh, based on a novel by Ian McGuire, "The North Water" begins with a quote from Arthur Schopenhauer, the philosophical pessimist. "The world is hell, and men are both the tormented souls and the devils within it."
With episode titles like, "We Men Are Wretched Things," "The Devils of the Earth," and "To Live Is to Suffer," this is not, on the surface, a show that would seem uplifting in any way. Patrick Sumner, the disgraced doctor played by O'Connell, doesn't have the same cheery bedside manner that Ted Lasso does.
To Sumner, the men of the "Volunteer" (and they are all men, there are few women on this show) are nothing more than bodies for him to examine. "It is not my task to judge, soothe, or befriend them," he writes in his journal. "I am a medical man... In my current state, I have very little comfort to give."
The camera tags along with him as he floats through the streets, clinically detached, numbed by his own moral failures and an uncaring world. Contrast him with the bearded, burly figure of Henry Drax, who assaults life: sending up geysers of red mist, showering himself and his shipmates in whale's blood. (A scene with a different animal later recalls one shared moment in "The Revenant," "The Empire Strikes Back," and Akira Kurosawa's "Dersu Uzala.")
Danish actor Roland Møller makes an impression as the soulful Otto. When Sumner meets a missionary (Peter Mullan), his other white-bearded guardian angel speaks of converting people. "My task," he says, "is to help them grow up... To develop their souls, make them self-aware."
As I watched "The North Water," I found myself doing that a little. Improbable as it might seem, I drew strength from this survival journey, which meets the world's pitiless gaze, sees the caged beast in all of us, and offers a glimmer of redemption on the other side.