Superhero Bits: Merry Little Batman Coming To Cartoon Network, Rachel Leigh Cook Regrets Passing On Rogue & More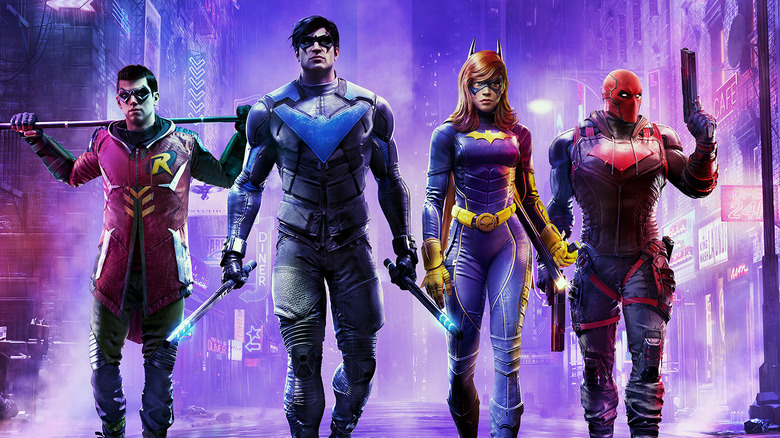 Warner Bros. Games and DC
(Superhero Bits is a collection of stories, updates, and videos about anything and everything inspired by the comics of Marvel, DC, and more. For comic book movies, TV shows, merchandise, events, and whatever catches our eye, this is the place to find anything that falls through the cracks.
In this edition of Superhero Bits:
"Gotham Knights" will be revealing new content for DC FanDome
Cartoon Network is getting an animated Batman holiday special
Rachel Leigh Cook regrets passing on playing Rogue in "X-Men"
Check out some Easter eggs in Marvel's "What If...?" episode 4
All that and more!
Marvel's Midnight Suns Gameplay Trailer
A new gameplay trailer for Marvel's "Midnight Suns" has been released, revealing even more of the card-based, epic tactical RPG set in the darker side of the Marvel Universe. Players will pitted  against demonic forces of the underworld as they team up with and live among the Midnight Suns, Earth's last line of defense.
Merry Little Batman is Coming to Cartoon Network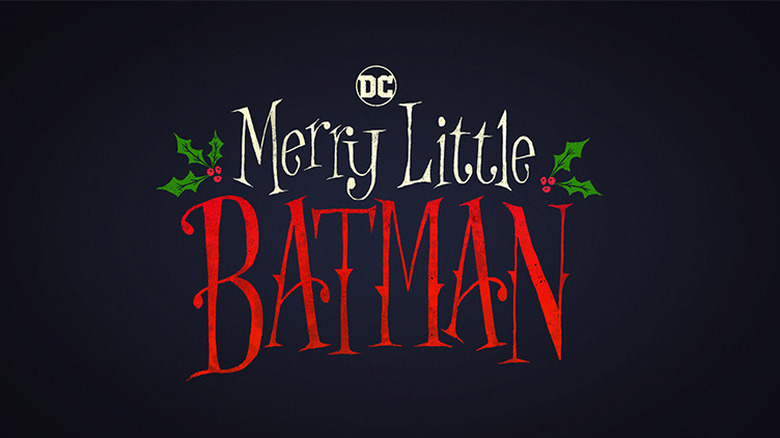 Warner Bros. Animation and DC
A new holiday special titled "Merry Little Batman" has been announced for a Cartoon Network event called ACME Night, which is set to bring family-friendly content to screens every Sunday night on the cable network. Here's the official synopsis:
An animated family action comedy destined to join the rogue's gallery of classic holiday movies. When a six-year-old Damian Wayne finds himself alone in Wayne Manor, he must transform into "Little Batman" in order to defend his home and Gotham City from the crooks and super-villains intent on destroying Christmas. Produced by Warner Bros. Animation and based on characters from DC, Merry Little Batman is Executive Produced and directed by Mike Roth (Regular Show) from a screenplay by Morgan Evans (Earth to Ned).
It's not clear what date "Merry Little Batman" will debut for ACME Night, but it will likely be closer to the holidays later this year, so stay tuned. There's also a Steve Urkel animated holiday special coming to Cartoon Network, if that's something that tickles your fancy.
Stargirl Season 2 - "Summer School: Chater Five"
Here's the promo and official synopsis for the fifth episode of the second season of "Stargirl" on The CW:
As Pat (Luke Wilson) and Courtney (Brec Bassinger) clash over their next steps in their search for Eclipso, ominous weather conditions in Blue Valley hint that he may be near. Meanwhile, Cindy's (Meg DeLacy) plan to recruit another student takes an unexpected turn, and Cameron (Hunter Sansone) opens up to Courtney.
Sheelin Choksey directed the episode written by Steve Harper.
Rachel Leigh Cook Regrets Passing on Rogue Role in X-Men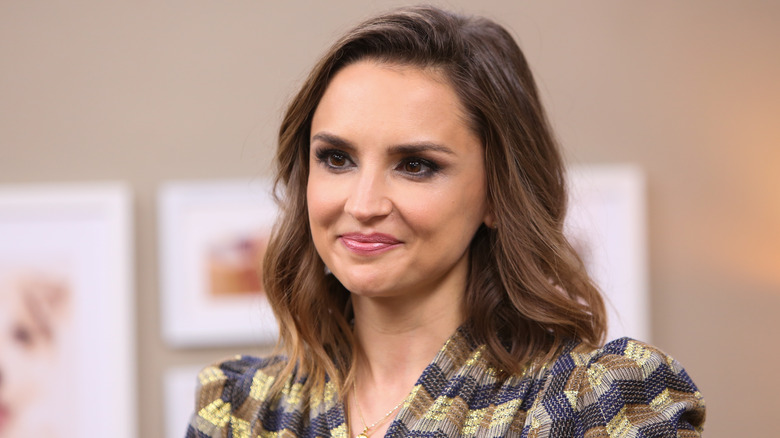 Paul Archuleta/Getty Images
Anna Paquin is the Rogue we all know from the "X-Men" franchise. But the role could have gone to "She's All That" star Rachel Leigh cook at the height of her fame. The actress passed on the opportunity to take the key role in the first "X-Men" movie, and in a recent interview with The New York Times, she acknowledge that it was a "huge misstep." The actress added:
"As soon as I saw the posters for it, I knew that I'd made a mistake. I really thought what everyone told me was correct when they said, 'What we need to do now is make sure you're taken seriously,' I definitely did things for the wrong reasons."
Hindsight is 20/20, and it would have been interesting to see what Cook brought to the role, but Paquin knocked it out of the park. Soon we'll have a new Rogue whenever the X-Men enter the Marvel Cinematic Universe.
Shang-Chi and the Reveal of Too Much Footage
Stop right there if you want to go into "Shang-Chi and the Legend of the Ten Rings" without seeing a key scene from the end of the movie spoiled. There's far too much footage of Benedict Wong as Doctor Strange's colleague Wong in this TV spot, and you'd be better off just seeing it in the movie yourself. The movie is in theaters now.
The Marvels Director Says Marvel Isn't Super Controlling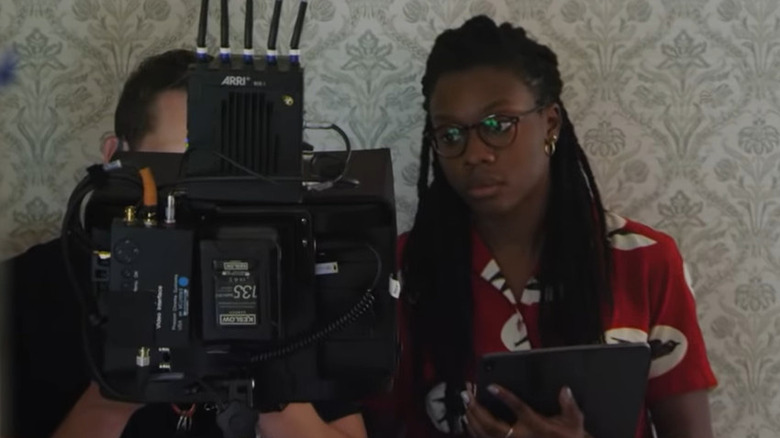 Universal Pictures
"The Marvels" director Nia DaCosta has been making the publicity rounds as her horror movie Candyman has been getting plenty of acclaim. Speaking with the Films To Be Buried with Brett Goldstein podcast, she came to the defense of Marvel Studios, who is believed to be very controlling of their filmmakers. The director said:
"It's just been a really gratifying experience, it's probably the best experience I've had with a studio entity or just any kind of Big Brother entity. And for it to be with Marvel, which kind of ... I think is kind of scapegoated in the industry. Everyone's like, 'Oh, you know, they control everything,' and it's like, well, they actually are really open and receptive and, like, hire you because they want you to be you. So it's been really fun in that way."
Granted, DaCosta isn't going to disparage Marvel Studios on air when she's about to make a movie with them, but if things weren't going well, we'd probably have heard about it by now. So here's hoping DaCosta gets to tackle the "Captain Marvel" sequel the way she wants.
Marvel's What If...? Episode 4 Easter Eggs
This week brought the fourth episode of Marvel's What If...? animated series do Disney+, and it delivered quite the tragedy for Doctor Strange. "What If Doctor Strange Lost His Heart Instead of His Hands?" explores what would have happened if Christine Palmer died in a car wreck alongside Stephen Strange instead of giving the steady-handed surgeon a career-ruining injury. ScreenCrush explores all the Easter eggs, callbacks, comic book references, and more that came from the episode in this deep dive video.
Spider-Man 2 Cast Member Denies Entry into the MCU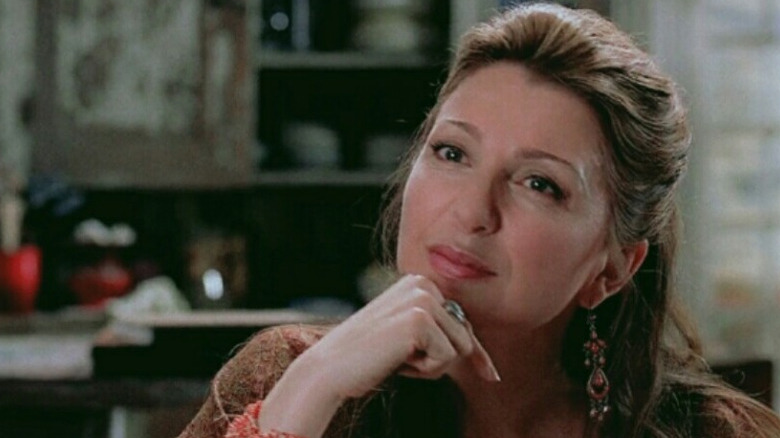 Sony Pictures
We already know Alfred Molina will be entering the Marvel Cinematic Universe by reprising his "Spider-Man 2" role as Doc Ock in "Spider-Man: No Way Home." However, one key character who was alongside Dr. Otto Octavius in the Sam Raimi-directed sequel will not be returning. Despite rumors saying Donna Murphy would be back as Dr. Octavius' wife and lab assistant Rosalie, the actress herself has debunked such talk on social media. She cheekily responded, "Really? Did I miss that call from my manager?" That would be a pretty important call to miss.
Gotham Knights is Coming to DC FanDome
The new "Gotham Knights" video game isn't slated to arrive until 2022, but DC FanDome will provide a new sneak peek at the title on October 16. To tease the upcoming announcements and reveals, Warner Bros. Games and DC released this new key art featuring Batgirl, Nightwing, Red Hood and Robin, who come together to protect Gotham City in the wake of Batman's death. Find out more about the game from last year's DC FanDome right here.