Insecure Season 5 Trailer: The HBO Comedy Series Is Coming To An End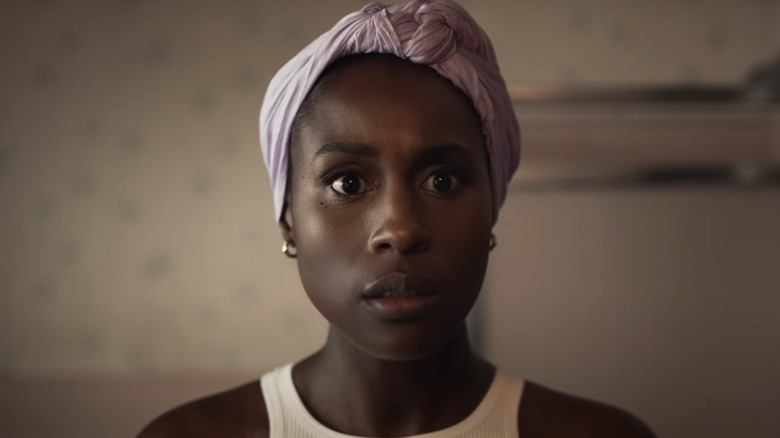 HBO
The beginning of the end is upon us — HBO just dropped a teaser for the final season of "Insecure." 
This first look at the final season evokes a very special kind of bittersweetness. We might be excited to finally catch up with Issa Rae's character, but it's a serious bummer knowing this will be her last season onscreen. The teaser doesn't give us much, but still does a wonderful job of showing off the poignance and humor that's made the show so successful.
Insecure Season 5 Teaser
The teaser touts season 5 as "one last time for a little reflection." The montage takes us through Issa's lifelong ritual of looking to the mirror for confidence and inspiration. And as Issa unpacks her worries about the future, we start to see the cracks in her composure.
As always, Rae makes sure there's great music playing in the background of her show. And there's no need to shazam the title on this one — it's Yung Baby Tate's "I Am," a song you might've heard circulating TikTok over the past few months. The teaser highlights the song's outro, letting the lyrics speak for themselves: "look in that mirror/tell yourself everything you wanna hear." The song provides some much-appreciated irony because, though the clip starts with Rae's character (also named Issa) saying kind, nostalgic words, her doppelganger mirror-self is berating her by the end. "I Am" may be a self-love anthem about having confidence, but "Insecure" has always been a show about struggling.
Co-created by Issa Rae and Larry Wilmore, the Emmy-winning series premiered back in 2016. It was initially born out of Rae's acclaimed web series, "The Mis-Adventures of Awkward Black Girl," an exploration of life as a contemporary Black woman. Rae's series set out to show Black people just living life in L.A., and turned out to be a rousing success. Rather than being overly concerned with unpacking every single "timely" racial issue that gained traction between seasons, "Insecure" focused more on the details of its characters' lives, centering Black voices as they navigated everyday relationship drama and career struggles. It's a pain to watch "Insecure" go, but a pleasure to have had it at all.
The Final Season of Insecure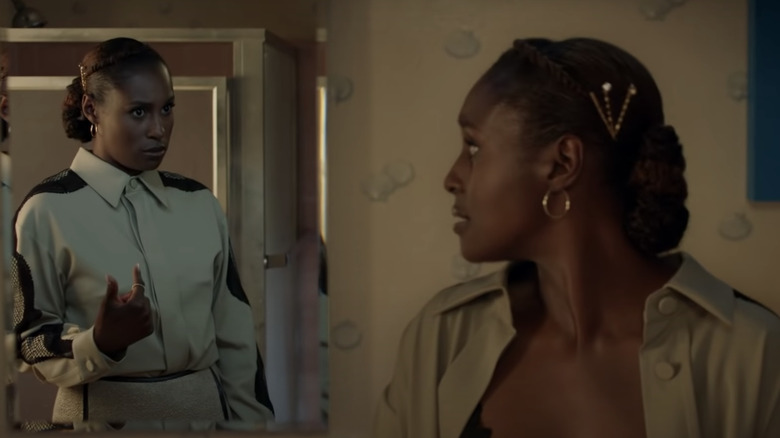 HBO
Just as the title indicates, "Insecure" is all about the struggle of living live through all your doubts. Personally, I came to the series much too late, binging it in the early days of quarantine. Running through the show is like catching up with friends — albeit very chaotic friends who make more mistakes than should be possible and can't hear you when you yell about how unreasonable they're being. But, all the same, the greatness of "Insecure" is its ease. 
The authenticity is courtesy of Rae and her ever-talented castmates, Yvonne Orji, Jay Ellis, and Natasha Rothwell. HBO promises that this season "continues to follow our favorite characters as they evaluate their relationships, both new and old, in an effort to figure out who and what comes with them in this next phase of their lives."
Rae announced that this would be the final season back in January confirming that five seasons were always part of her vision for the character's arc. This fifth season allows her to end the show on her own terms and go out on a high note.
Even though we may not see her rapping to her reflection and hyping herself up on HBO, Issa Rae won't be going anywhere. She's more in demand than ever, both as an actress and a producer. Rae is slated to star as Jessica Drew (aka Spider-Woman), in an upcoming "Spider-Man: Into The Spider-verse" sequel. There, we'll get to see her in animated form, shooting webs and taking down villains. Live-action Rae is in our future, too, as the star of "Vengeance," a horror movie from writer-director B.J. Novak. She'll also continue to executive produce (and maybe even guest star on) "A Black Lady Sketch Show."
"Insecure" returns for its final season on Sunday, October 24. The final ten episodes will debut weekly on HBO and HBO Max.