Will There Be A Lovecraft Country Season 2?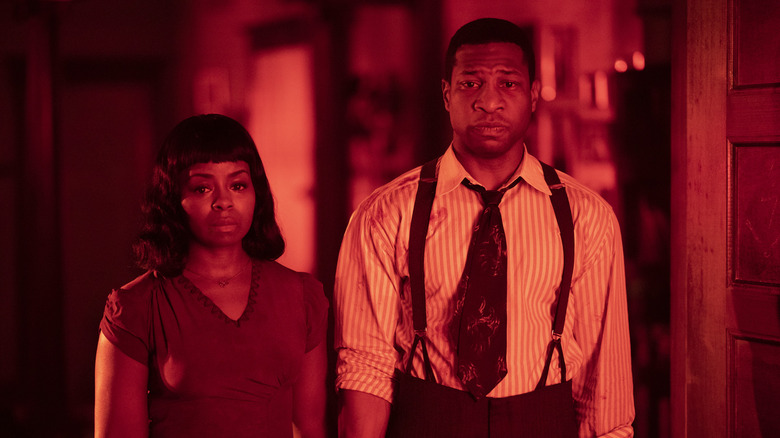 HBO
The first season of HBO's "Lovecraft Country" received rave reviews and more than a few awards. Given the show's popularity, it seemed like having a second season of the Misha Green-helmed show would be a no-brainer. HBO, however, passed on Green's pitch for the second season. Does this mean that we'll never see a season 2 of "Lovecraft Country"? Not on HBO, at least.
Previously on Lovecraft Country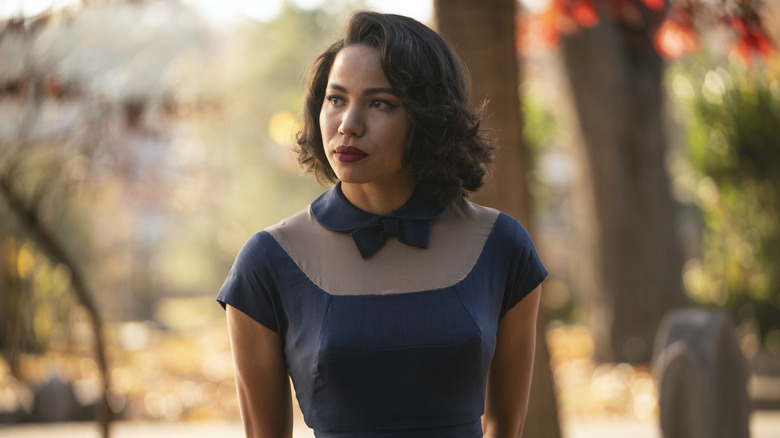 HBO
The first season of "Lovecraft Country" was based on the novel of the same name by Matt Ruff. Both the book and the show focus on the Freemans, a Black family from Chicago who find themselves in various levels of paranormal and supernatural, Lovecraftian-like levels of horror/racism.
The show starred Jonathan Majors as Atticus Freeman, Jurnee Smollett as Leti Lewis, Courtney B. Vance as George Freeman, Michael Kenneth Williams as Montrose Freeman, Aunjaune Ellis as Hippolyta Freeman, Wunmi Mosaku as Ruby Baptiste, Jada Harris as young Diana Freeman, Abbey Lee as Christina Braithwhite, and Jamie Chung as Ji-Ah.
Over the course of the first season, the Freemans find out secrets about their family's past and more than one of them make undeniable sacrifices for those they love.
Will There Be A Second Season?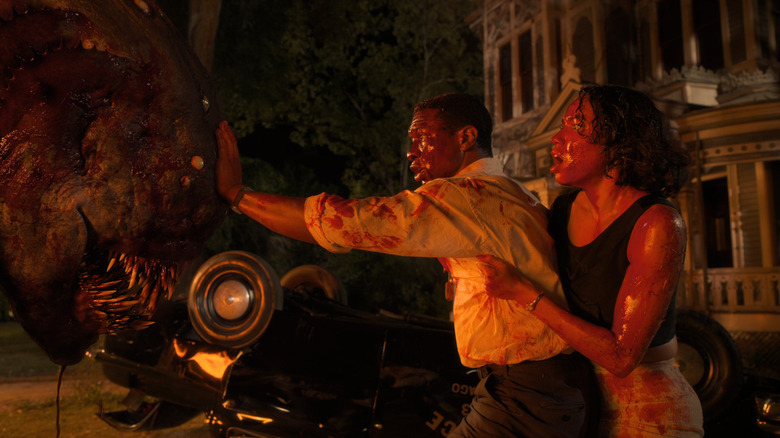 HBO
Not at HBO! The good news for "Lovecraft Country" fans, however, is that Misha Green has a second season drafted out already. That potential season, which she calls "Lovecraft Country: Supremacy," imagines the United States broke up into different factions: the Tribal Nations of the West, the New Negro Republic, the Whitelands, and the Jefferson Commonwealth.
She also revealed on Twitter that the Whitelands would be infested with zombies and that the second season would focus on the next generation of Freemans. Some of the new characters she envisioned were Diana "Dee" Freeman, George Freeman (Junior?), Billie Baptiste, and what appears to be two Indigenous characters, Wi Sapa "Black Moon" and Xochimitl "Flowered Arrow."
Given Green and her writing team have already done significant legwork, there's potentially a chance that another network or streaming platform will pick up the show. Because of the number of awards it's earned, it's slightly less of a longshot than other canceled shows.
Whether that's enough, however, remains to be seen. Green is also moving ahead with other projects, such as a DCEU straight-to-HBO Max film, "Black Canary," which will star "Lovecraft Country" actor Jurnee Smollett. In the meantime, the first season of "Lovecraft Country" is available on HBO Max.