The Best Movies And Shows Coming To Amazon Prime Video In September 2021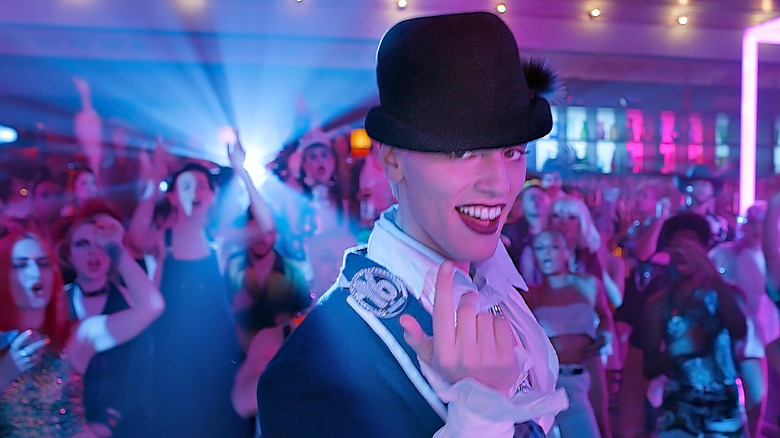 Amazon Studios
Streaming services are getting really hard to keep track of — especially with so many new movies and shows flooding in every month. If only you had some sort of website to help you figure out what to watch every month... Oh wait, that's us.
If you too are totally lost by in the streaming service shuffle, keep scrolling. Below is everything you need to get the most out of that Amazon Prime Video subscription in the month of September. Here's everything coming to the streamer this month, including five titles you should absolutely check out.
Everybody's Talking About Jamie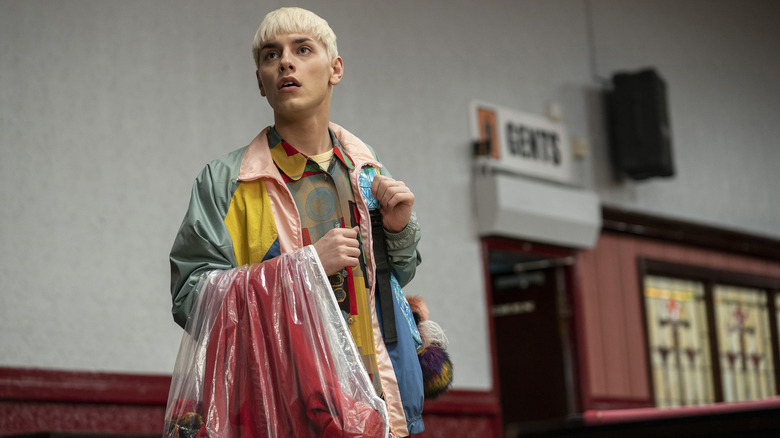 Amazon Studios
I haven't seen "Everybody's Talking About Jamie," Amazon's upcoming teen musical, but I still have plenty of reasons to get excited. This film has been building momentum since late 2020, when it was initially scheduled for theatrical release. Pandemic delays lead to its acquisition by Amazon, and the streamer is now set to premiere the dazzling musical later this month. The story follows 16-year old British teen Jamie New (Max Harwood) who dreams of becoming a drag queen. Coming from the same creative team behind the stage musical, "Everybody's Talking About Jamie" looks outrageously vibrant, with a trailer promising bold and fantastical musical sequences between some heartfelt moments of growth. If musicals are your thing, you'll already heave this queued up on the day of release. But even if they're not, why not have some fun? Find it on Amazon Prime Video on September 17, 2021.
The Mad Women's Ball (Le Bal des Folles)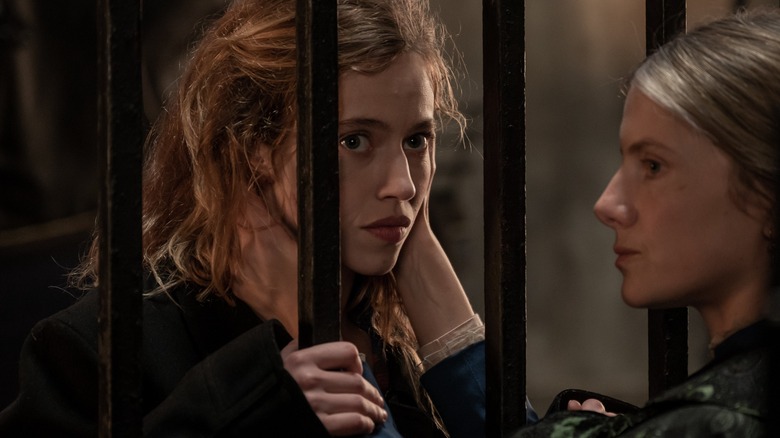 Amazon Studios
Another upcoming release, "The Mad Woman's Ball" tells the thrilling tale of a 19th century woman institutionalized in a French asylum. Eugenie, a radiant and passionate woman, is taken to the mental health facility against her will after her family learns that she can "communicate with spirits." There, she becomes the subject of painful experiments, so she makes every effort escape from facility with the help of a nurse. The film comes from Mélanie Laurent, who you might recognize best for her acting performance in "Inglorious Basterds" or this year's "Oxygen." But Laurent has been flexing her filmmaking muscles for a couple years now and from the looks of it, she'll be proving herself as a triple threat with "The Mad Woman's Ball." Laurent wrote, direct and stars in the film as Geneviève, "the nurse whose life changes after meeting Eugenie." This Amazon Original also hits the streamer on September 17, 2021.
Sorry To Bother You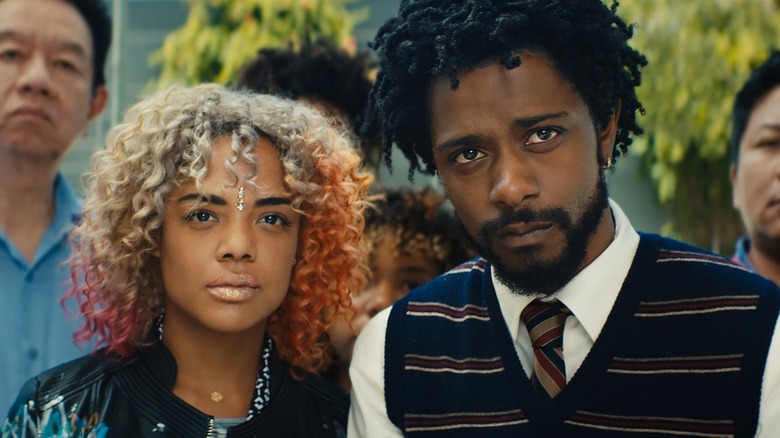 Annapurna
"Sorry To Bother You" is gloriously indescribable. Set in al alternate version of present day Oakland, the film follows a Black telemarketer (LaKeith Stanfield) as he makes the terrifying climb through corporate America. After adopting a "white voice" to sell the company's products over the phone, Cassius rockets through the surreal world of professional success, and it turns out to be much more macabre than he ever imagined. It's hard to say much more without spoiling all of Boots Riley's wild surprises, so I'll get a little cliched instead: expect the unexpected. "Sorry To Bother You" provides some fascinating, biting satire and will probably haunt you for quite a while after the credits roll. Check it out at the end of the month, on September 27, 2021.
Searching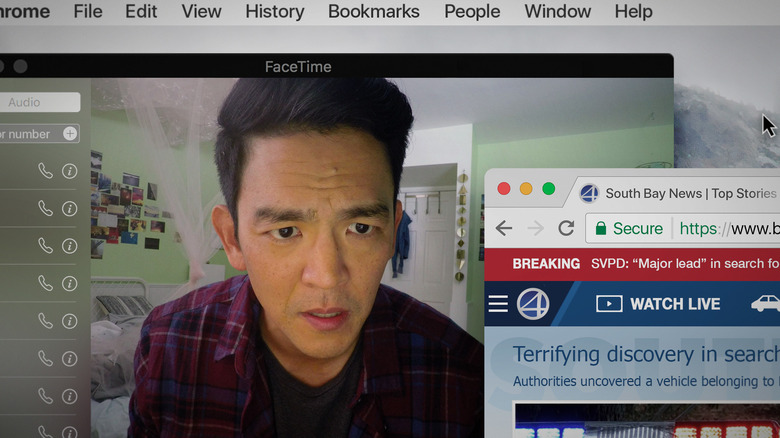 Sony Pictures Releasing
There's so much to love about Aneesh Chaganty's feature debut. Most impressive is the way it refreshes the screen-life format, making a movie that was notably thrilling despite taking place entirely on a computer screen. In fact, it uses that feature to great effect, creating suspense with its limitations. The film follows a father (John Cho) in search of his missing 16-year old daughter, who turns to the internet unravel the twisty truth behind her disappearance. Along the way, he's helped by a police detective (Debra Messing) — but as all great mysteries teach us, he has to go a little rogue to actually find the truth. The best part of "Searching" is trying to solve the mystery for yourself, and experiencing all the twists in real time. But here's some great news — even if you've already seen it, it's fascinating to rewatch when you know what's actually going on (even better if you watch alongside a newbie). "Searching" comes to the service on September 14, 2021.
I Know What You Did Last Summer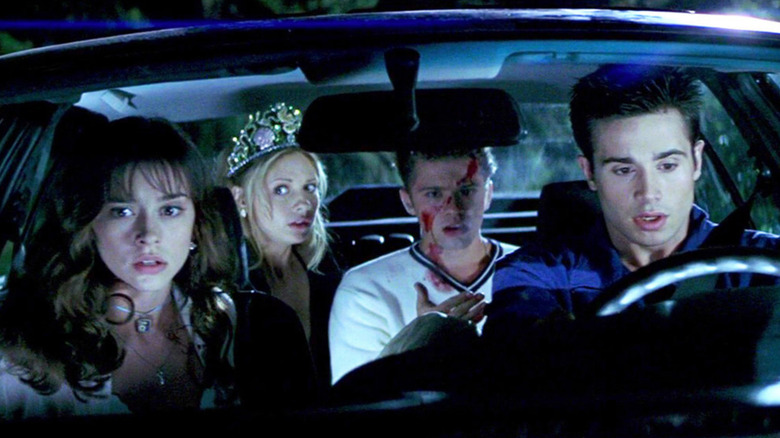 Columbia Pictures
Spooky season isn't upon us quite yet, but it's never too early to revisit a classic! In fact, "I Know What You Did Last Summer" has a reboot on the way, also coming to Amazon in the next couple weeks, so you might as well take a little refresher course. This slasher sees four teens stalked by a hook-wielding killer after covering up a hit-and-run where they accidentally murdered a man. Nothing haunts you quite like your past, so the film kicks off when they begin receiving mysterious letters with a terrifying warning: "I Know What You Did Last Summer." You can guess how things go from there — in fact you might already know. If you haven't' encountered this movie for yourself, you've surely seen one of a couple dozen parodies or rip-offs. But this movie is good for so much ore than nostalgia and very much worth revisiting. You can see for yourself — it's already on Amazon!
TV Shows and Movies Coming to Amazon Prime Video in September 2021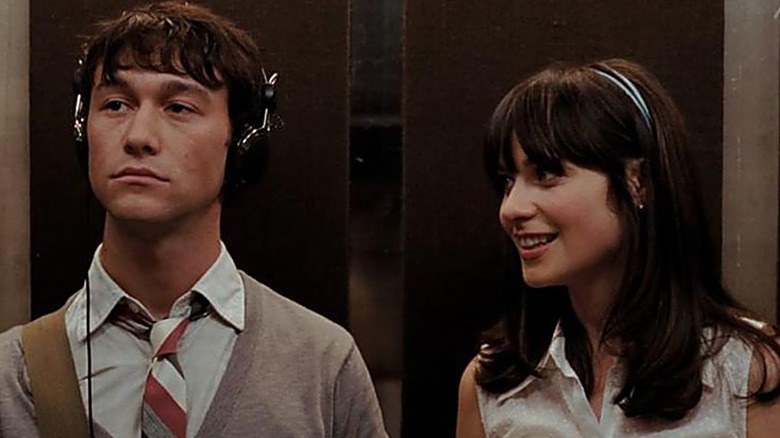 Fox Searchlight Pictures
September 1
Movies
(500) Days Of Summer (2009)
21 Grams (2003)
American Me (1992)
Apollo 13 (1995)
Arachnophobia (1990)
Armageddon (1998)
As Good As It Gets (1997)
Big Mommas: Like Father, Like Son (2011)
Can't Hardly Wait (2017)
Cirque Du Freak: The Vampire's Assistant (2009)
Closer (2004)
Daddy Day Care (2003)
Daredevil (2003)
Daredevil (Director's Cut) (2003)
Death At A Funeral (2010)
Do The Right Thing (1989)
Grown Ups (2010)
Heist (2001)
I'll Always Know What You Did Last Summer (2006)
I Am Bolt (2016)
I Am Duran (2019)]
I Know What You Did Last Summer (1997)
I Still Know What You Did Last Summer (1998)
Jennifer's Body (2009)
Nacho Libre (2006)
Open Range (2003)
Planet Of The Apes (2001)
Predators (2010)
Romeo + Juliet (1996)
Rudy (1993)
Sicko (2007)
Sleepless In Seattle (1993)
Soul Food (1997)
Stuart Little (1999)
Stuart Little 2 (2002)
The Alamo (2004)
The A-Team (2010)
The A-Team (Extended Cut) (2010)
The Best Man (1999)
The Boy (2016)
The Descent (2006)
The Host (English Subtitled) (2006)
The Karate Kid (2010)
The Kids Are All Right (2010)
The Last Of The Mohicans (1992)
The Omen (2006)
The Social Network (2010)
The Unborn (2009)
The Unborn (Unrated) (2009)
Traffic (2000)
Year One (2009)
Young Frankenstein (1974)
Series
A Feeling Home (2019) (Hallmark Movies Now)
Ancient Civilizations of North America: Season 1 (The Great Courses)
August Creek (2017) (Hallmark Movies Now)
Craig Ross Jr.'s Monogamy: Season 1 (ALLBLK)
Creepshow: Season 1 (Shudder)
Forensic Factor: Season 1 (A&E Crime Central)
Land Girls: Season 1 (PBS Masterpiece)
Latino Americans: Season 1 (PBS Documentaries)
Mail Call: Season 1 (HISTORY Vault)
Native Peoples of North America: Season 1 (The Great Courses)
Republic of Doyle: Season 1 (Acorn TV)
The Bastards of Pizzofalcone: Season 1 (MHz Choice)
The Blood Pact: Season 1 (PBS Masterpiece)
The Flintstones: Season 1 (Boomerang)
The Killing: Season 1 (Topic)
We'll Meet Again: Season 1 (PBS Living)
September 3
Movies
*Cinderella – Amazon Original Movie (2021)
September 10
Movies
*The Voyeurs – Amazon Original Movie (2021)
Series
*LuLaRich – Amazon Original Series: Limited Series
September 12
Movies
Desperado (1995)
September 17
Movies
*Everybody's Talking About Jamie – Amazon Original Movie (2021)
*The Mad Women's Ball – Amazon Original Movie (2021)
American Traitor: The Trial of Axis Sally (2021)
Series
*Do, Re & Mi – Amazon Original Series: Season 1
September 24
Series
*Goliath – Amazon Original Series: Season 4
IMDb TV New in September – Available for free, no Prime membership needed.
TV SERIES
September 1
Banacek S1-2
McCloud S1-7
McMillan & Wife S1-6
New Tricks S1-12
The Return of Sam McCloud
The Rockford Files S1-6
September 10
*Pretty Hard Cases- IMDb TV Original Series: Season 1
September 15
Weeds S1-8
MOVIES
September 1
12 Rounds
Alpha and Omega 3: The Great Wolf Games
American Hustle
Begin Again
Biutiful
Bring It on Again
Cedar Rapids
Clue
Die Hard
Die Hard 2
Die Hard: With a Vengeance
Escape Plan
Exodus: Gods and Kings
How to Be a Latin Lover
Interrogation
Killers (2010)
L.A. Confidential
Marley & Me
Monster Family
Mortdecai
Mystery Men
Need for Speed
No Good Deed (2014)
Notorious
People Like Us
Robin Hood
Spy Who Dumped Me
Super Troopers 2
The Artist
The House Bunny
The Hunger Games
The Hunger Games: Catching Fire
The Hunger Games: Mocking Jay Part 1
The Hunger Games: Mocking Jay Part 2
The Walk
This Means War
Undercover Brother
Victor Frankenstein
What's Your Number?
September 14
Searching (2018)
September 16
As Above, So Below
September 25
Despicable Me 2
September 27
Sorry to Bother You