The Best Movies And Shows Coming To Hulu In September 2021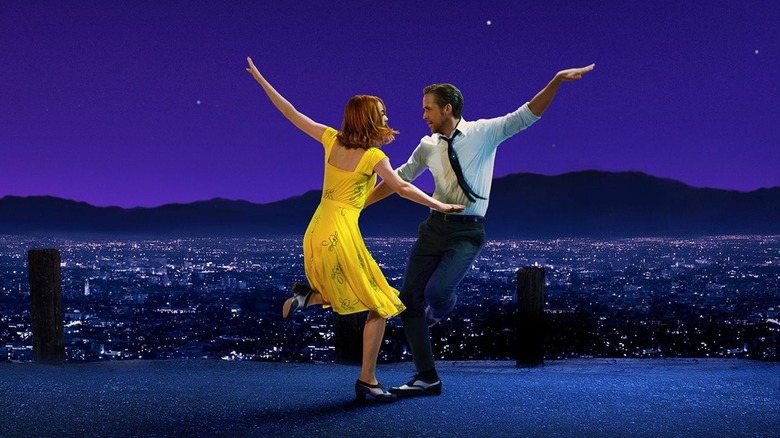 Lionsgate
September has arrived quicker than most of us could've anticipated, and, no matter what a certain Green Day song might suggest, you're going to want to stay awake for the entirety of this month. Well, okay, maybe not the entirety. Continue to get that CDC-recommended 7 or more hours of sleep a night, please! 
Just the other day, we brought you a complete list of movies and shows coming to Netflix this month, but that's not the whole picture for most movie junkies with multiple streaming subscriptions. A whole selection of must-watch items are coming to Hulu, which we've highlighted and included for your viewing benefit below. Why? As the /Film motto goes (which I've just made up), Because We Care™.
Magic Mike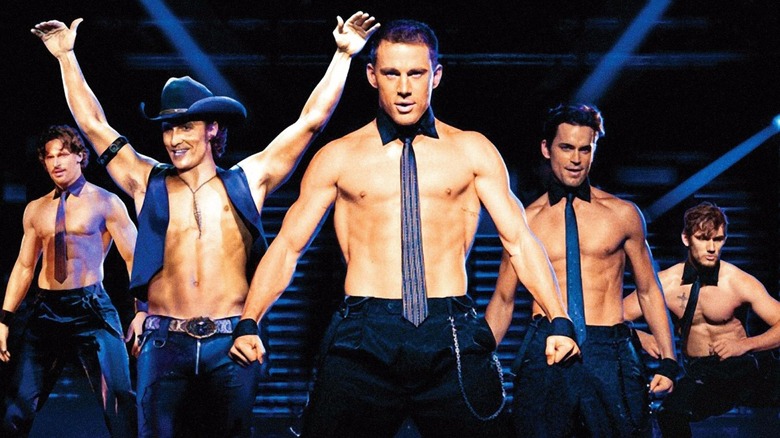 Warner Bros.
When we talk about "range," it's usually in reference to actors. But Steven Soderbergh has to be considered one of the most versatile, wide-ranging, yet easily recognizable filmmakers currently working. He also works at a ridiculous pace, delivering new original movies practically every six months or so. "Magic Mike" added yet more evidence to the pile that the American filmmaker can practically slip into the skin of any genre or subject matter in existence, imbuing the Miami nightlife populated by male strippers with as much warmth and attention to detail as he did when portraying criminals pulling off heists in the "Ocean's" movies. If you've somehow neglected this movie amid the (well-earned) hype surrounding the sequel, don't miss "Magic Mike," streaming on Hulu as of September 1, 2021.
Raising Arizona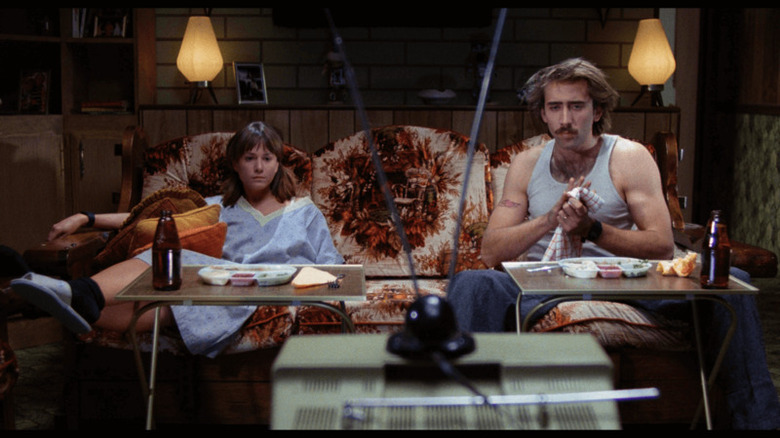 20th Century Fox
"Raising Arizona" is hardly an under-the-radar sleeper pick among the Coen brothers' oeuvre, even as their second overall feature, but it's still worth calling attention to. It boasts an unmissably zany Nicolas Cage performance, an absurdist premise that functions as a pretty nifty commentary on parenting, and has gone on to influence future productions on a level far beyond what Joel and Ethan Coen ever could've hoped. Plus, filmmaker Edgar Wright has gone on record with calling it his favorite movie of all time. How can you go wrong? Having dropped on September 1, 2021, you can check out "Raising Arizona" right this very second.
Road to Perdition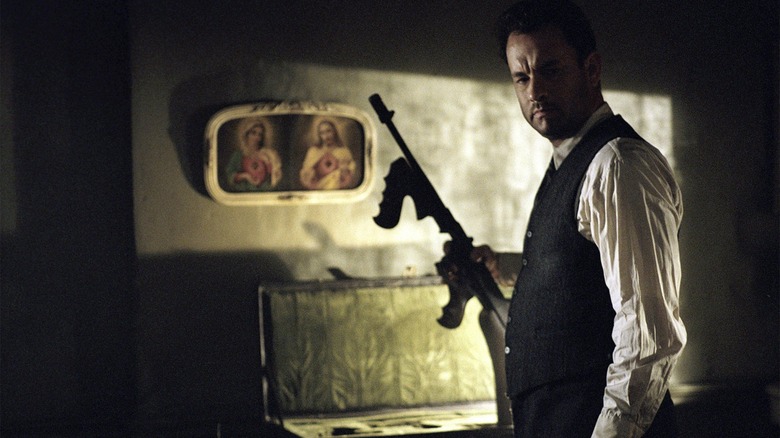 20th Century Fox
/Film's own Eric Vespe already went long on the casting choice that turned "Road to Perdition" from just another 1930s gangster movie into such a hard-hitting, meditative examination of both Tom Hanks' mass appeal and the travails of his hitman character, Michael Sullivan. Director Sam Mendes takes us on an epic, oftentimes harrowing journey that never flinches away from the consequences of violence and the never-ending cycle of revenge that it breeds. "Road to Perdition" was another movie that Hulu made available to stream on September 1, 2021. Get to it!
La La Land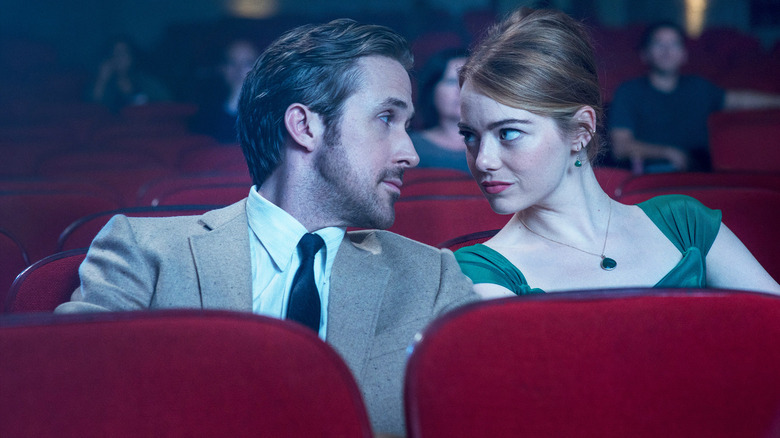 Lionsgate
I envy you if you managed to miss out on all the #discourse surrounding "La La Land" after its release, featuring a myriad of seemingly daily controversies in the lead-up to the Academy Awards that turned the Damien Chazelle musical into a pop culture flashpoint. But when it isn't forced to serve as a referendum on any given viewer's moral standing, "La La Land" is a wonderful and emotional look at a whirlwind romance through the eyes of two individuals who prioritize art above almost all else. Those who've experienced similar relationships will no doubt find that the turbulent passions between Sebastian and Mia hit home ... and that's before even getting to that gut-punch of an ending montage. For the romantics and musical fans among us, you only have to wait until September 8, 2021, to revisit "La La Land" on Hulu.
Colette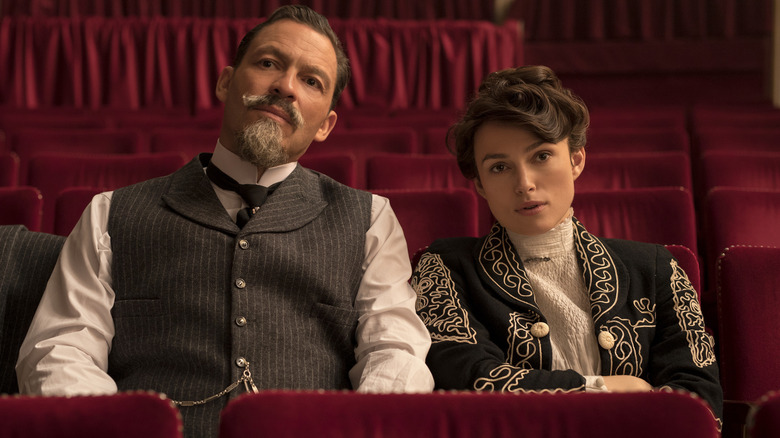 Bleecker Street
Death, taxes, and Keira Knightley starring in extravagant period pieces. These are simply the facts of life and "Colette" is a worthy addition to such an exclusive canon of films. Wash Westmoreland's biopic tells the real-life story of Gabrielle Sidonie Colette and her bracingly modern struggle to be taken seriously as an author and as a woman with a then-unconventional sexual appetite and gender identity. It's easy to mistake its trappings as Oscar-bait fluff, but the engaging and powerfully relevant story proves to be so much more than that. Trust me when I say it'll be worth waiting just a little longer for this one, as "Colette" comes to Hulu on September 13, 2021.
Every Movie and Show Coming to Hulu in September 2021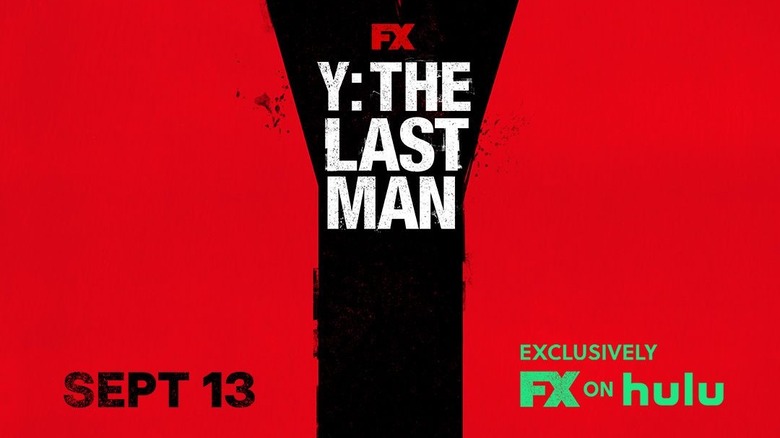 FX
Avail. 9/1/21
50/50
A Fish Called Wanda
Anaconda
Angel Unchained
The Apparition
At the Earth's Core
Blue City
Bull Durham
Butch Cassidy and the Sundance Kid
Cannon For Cordoba
Cellar Dweller
Cold Creek Manor
Count Yorga, Vampire
Crazy Heart
The Dunwich Horror
Edward Scissorhands
El Dorado
Election
Exterminator 2
Free Willy
Free Willy 2: The Adventure Home
Free Willy 3: The Rescue
Free Willy: Escape From Pirate's Cove
Friday the 13th – Part III
Friday the 13th – Part IV: The Final Chapter
Fright Night (1985)
Gattaca
Girls! Girls! Girls!
The Glass House
Grosse Pointe Blank
Hitman: Agent 47
Hoosiers
I Spit On Your Grave
I Spit On Your Grave 2
I Spit On Your Grave 3
Internal Affairs
The Interview
Jacob's Ladder
Just Between Friends
The Killer Elite
Kiss the Girls
The Last Castle
Magic Mike
The Manchurian Candidate
The Mexican
McLintock! (Producer's Cut)
Miss You Already
Mommy Mosquito Squadron
Mr. North
Much Ado About Nothing
New Year's Eve
Nixon
Office Space
The Omen
The Patsy
Phase IV
The Possession
Priest
Raising Arizona
The Ring
Road to Perdition
Salvador
Secret Admirer
Shaun The Sheep Movie
Slumdog Millionaire
Solace
Stephen King's IT
Sucker Punch
Tears Of The Sun
The Tenant
Tim Burton's Corpse Bride
Tyler Perry's The Family That Preys
Under Fire
Vantage Point
Volcano
The Wedding Plan
The Wrestler
The X-Files
Avail. 9/2/21
Trolls: TrollsTopia
Death in Texas
The Unthinkable
Avail. 9/3/21

The D'Amelio Show: Complete Season 1
What We Do in the Shadows: Season 3 Premiere
Bolden
Undine

Avail. 9/4/21
Flower
Avail. 9/8/21
Wu-Tang: An American Saga: Season 2 Premiere
La La Land
Avail. 9/10/21
The Killing of Two Lovers
Transporter 3
Avail. 9/11/21
High Ground
Avail. 9/13/21
Y: The Last Man: Series Premiere
Colette
Avail. 9/15/21
Dark Side of the Ring: Season 3A
Joseph: King Of Dreams
Love, Simon
Maze Runner: The Death Cure
Avail. 9/16/21
The Premise: Series Premiere
Stalker
On Chesil Beach
Riders of Justice
Avail. 9/18/21
Dark Side of Football: Complete Season 1
Avail. 9/20/21
Grown Ups
Avail. 9/21/21
9-1-1: Season 5 Premiere
The Big Leap: Series Premiere
Dancing with the Stars: Season 20 Premiere
Ordinary Joe: Series Premiere
The Voice: Season 21 Premiere
Avail. 9/22/21
New Amsterdam: Season 4 Premiere
Our Kind of People: Series Premiere
The Resident: Season 5 Premiere
Avail. 9/23/21
A Million Little Things: Season 4 Premiere
Alter Ego: Series Premiere
Chicago Fire: Season 10 Premiere
Chicago Med: Season 7 Premiere
Chicago P.D.: Season 9 Premiere
The Conners: Season 4 Premiere
The Goldbergs: Season 9 Premiere
Home Economics: Season 2 Premiere
The Masked Singer: Season 6 Premiere
The Wonder Years: Series Premiere
The Eric Andre Show: Complete Season 5
Funhouse
Avail. 9/24/21
Law & Order: Organized Crime: Season 2 Premiere
Law & Order: SVU: Season 23 Premiere
An American Haunting
Avail. 9/25/21
Gemini
Avail. 9/27/21
Bob's Burgers: Season 12 Premiere
Celebrity Wheel of Fortune: Season 2 Premiere
Family Guy: Season 20 Premiere
The Great North: Season 2 Premiere
The Rookie: Season 4 Premiere
The Simpsons: Season 33 Premiere
Supermarket Sweep: Season 2 Premiere
Avail. 9/28/21
The Good Doctor: Season 4 Premiere
Felix and the Hidden Treasure
Home Run
Avail. 9/29/21
La Brea: Series Premiere
Minor Premise
Avail. 9/30/21
New Order