The Best Movies And Shows Coming To Disney+ In September 2021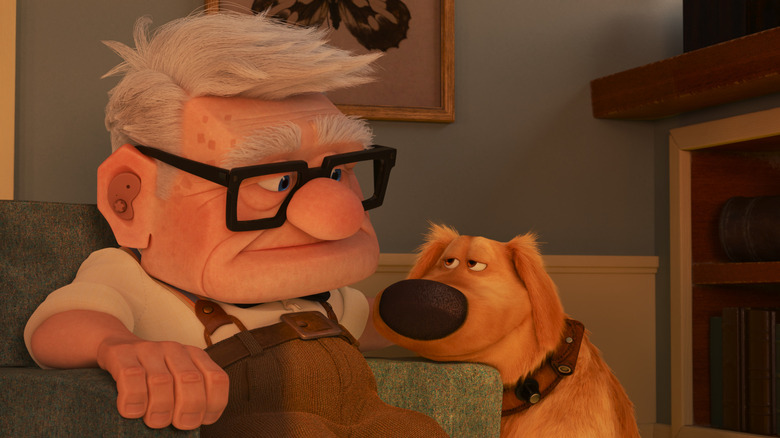 Disney/Pixar
Bye bye, summer! September is here and Disney+ is getting some new content for you to enjoy as the leaves start to change colors. In addition to providing us with new episodes of Marvel's "What If...?" each Wednesday, the streaming platform is also releasing some new shows during the month of the autumnal equinox.
Here are some new shows and specials coming to the platform. Give them a gander, if you so desire.
Dug Days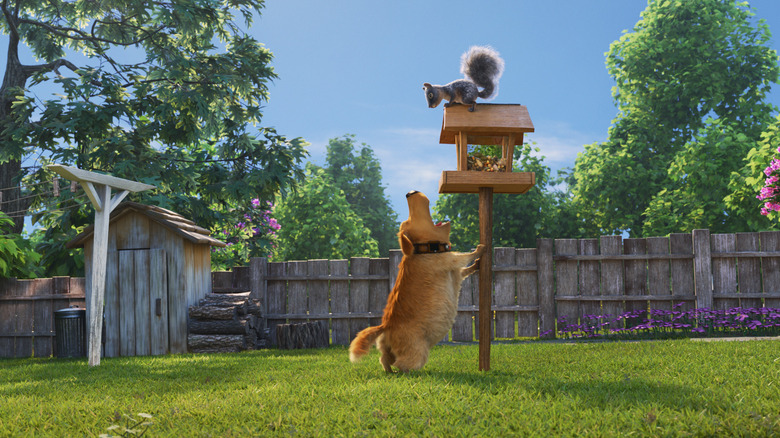 Disney/Pixar
Squirrel! Dug, the beloved dog from Pixar's "Up" is starring in his own Pixar shorts. The shorts will of course feature Dug, voiced by Bob Peterson. Ed Asner is also voicing his "Up" character, Carl, something that's especially poignant due to his recent passing. Jordan Nagai is voicing Russell, and the infamous squirrel will be voiced by Simon Helberg. All five "Dug Days" shorts will release on Disney+ on September 1.
Star Wars: Visions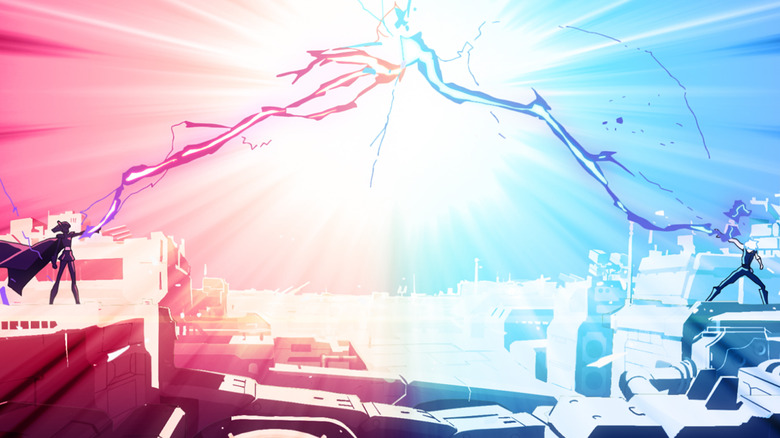 Disney/Lucasfilm
"Star Wars: Visions" is the latest addition to the ever-growing "Star Wars" franchise. This anthology series is a collection of animated short films told through the lens of some of the best Japanese creators out there. Several anime studios are part of "Star Wars: Visions," and each bring their unique style to the galaxy far, far away. The series will drop on Disney+ on September 22 along with "Star Wars Visions (Filmmaker Focus)" bonus featurettes on each of the anthology's nine episodes.
Doogie Kameāloha, M.D.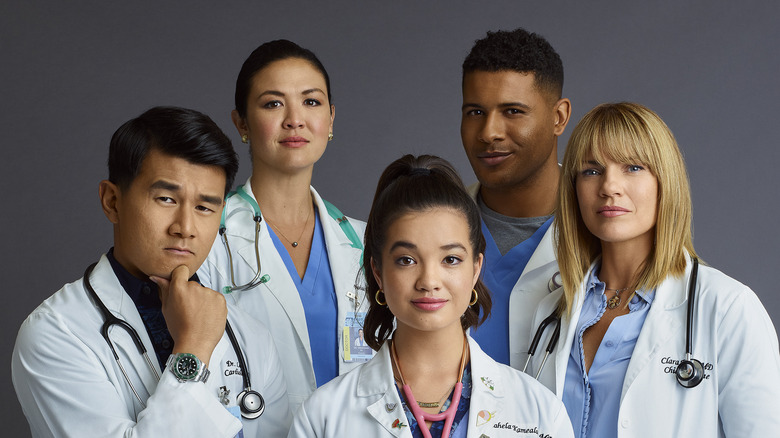 Disney
Those of a certain age will lovingly remember the 1989 show, "Doogie Howser, M.D.," which starred a very young Neil Patrick Harris playing a genius kid who becomes a medical doctor. Disney+ has ordered a reboot of that series — "Doogie Kameāloha, M.D." In this version, the genius 16-year-old is named Lahela "Doogie" Kameāloha and is played by Peyton Elizabeth Lee. The first episode premieres on Disney+ on September 8, with subsequent episodes dropping each week.
Happier than Ever: A Love Letter to Los Angeles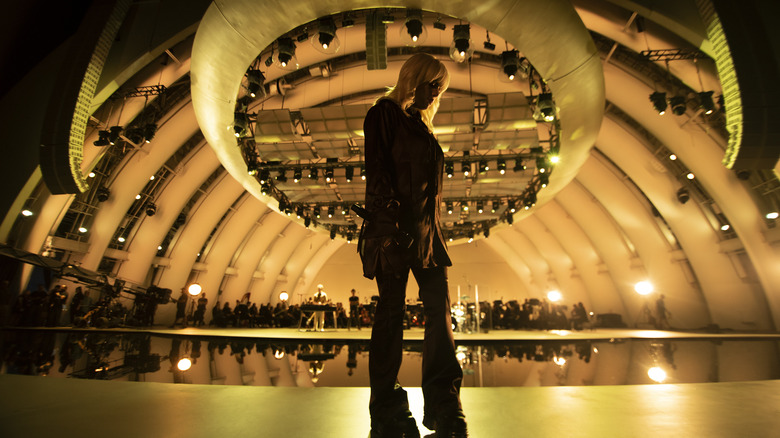 Disney/Mason Poole
This concert special features Billie Eilish performing every song from her new album, "Happier than Ever" from the Hollywood Bowl. The special — directed by Robert Rodriguez and Patrick Osborne — will also feature animated elements. There will also be guest appearances from FINNEAS, the Los Angeles Children's Chorus, the Los Angeles Philharmonic and Brazilian guitarist, Romero Lubambo. The special drops on Disney+ on September 3.
TV Shows and Movies Coming to Disney+ in September 2021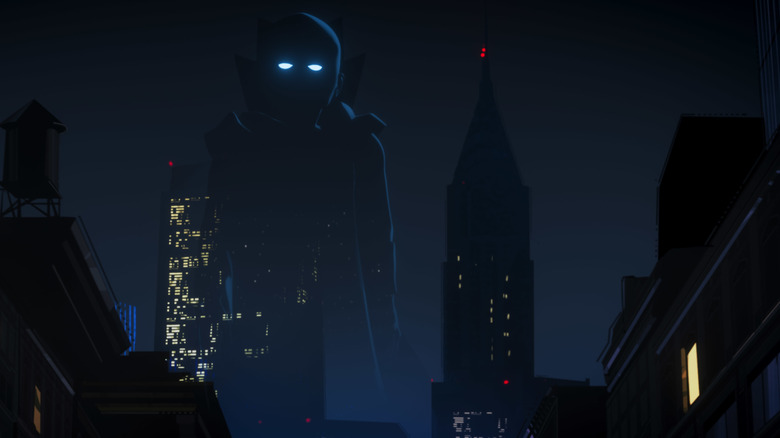 Disney/Marvel
September 1
Dug Days (Season 1)
Monsters At Work (Episode 110)
Marvel's What If (Episode 4)
Turner & Hooch (Episode 107)
Chip 'n' Dale: Park Life (Episode 6)
Marvel Studios Legends
Cesar Millan: Better Human Better Dog
Alaska Animal Rescue (Season 2)
Disney Junior The Chicken Squad (Season 1)
September 2
Behind the Scenes of Growing Up Animal
September 3
Happier than Ever: A Love Letter to Los Angeles
Tomorrowland
Smoky Mountain Park Rangers
X-Men: Dark Phoenix
September 8
Doogie Kamealoha, M.D. (Episode 1)
Marvel's What If (Episode 5)
Turner & Hooch (Episode 8)
Chip 'n' Dale: Park Life (Episode 107)
Disney Junior Mira, Royal Detective (Season 2)
Disney's Pepper Ann
The Incredible Dr. Pol (Season 19)
The Wizard of Paws
September 10
Pixar – Sparkshort – Twenty Something
Disney Far Away From Raven's Home
Pirates of the Caribbean: On Stranger Tides
September 15
Marvel's What If (Episode 6)
Turner & Hooch (Episode 9)
Chip 'n' Dale: Park Life (Episode 8)
Doogie Kamealoha, M.D. (Episode 2)
Disney Junior Ready For Preschool
Life Below Zero: Next Generation (Season 16)
Miraculous Tales of Ladybug and Cat Noir (Season 4)
Unknown Waters with Jeremy Wade (Season 1)
September 17
Pixar SparkShort – Nona
Confessions of a Shopaholic
Disney Descendants: The Royal Wedding
Disney's Broadway Hits At London's Royal Albert Hall
Flooded Tombs of The Nile
Jade Eye Leopard
September 22
Star Wars Visions
Star Wars Visions (Filmmaker Focus)
Marvel's What If (Episode 7)
Doogie Kamealoha, M.D. (Episode 3)
Turner & Hooch (Episode 10)
Chip 'n' Dale: Park Life (Episode 9)
Dog: Impossible
Spidey And His Amazing Friends (Season 1)
September 24
A Spark Story
Spooky Buddies
The Fault in Our Stars
September 29
Turner & Hooch (Episode 11)
Chip 'n' Dale: Park Life (Episode 110)
Marvel's What If
Doogie Kamealoha, M.D. (Episode 4)
Disney's Magic Bake-Off (Season 1)
Disney Junior Muppet Babies (Season 3)
Disney Junior Vampirina (Season 3)
Great Barrier Reef (Season 1)
The Hatcher Family Diary (Season 1)
Rolie Polie Olie (Season 1-Season 5)