Here's What Happened To The Cast Of Heroes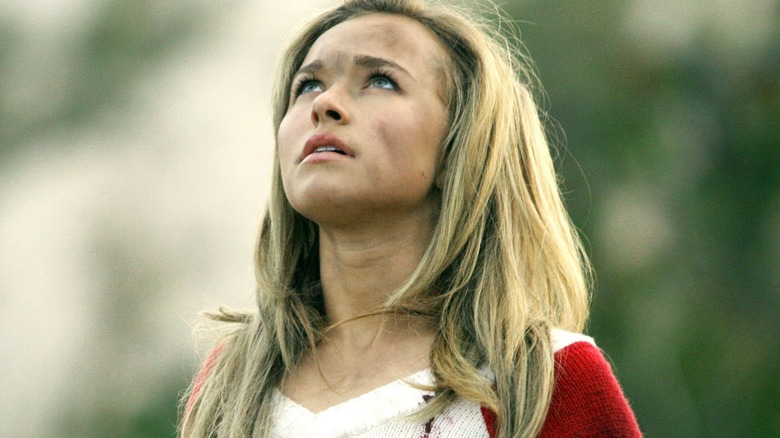 NBC
Tim Kring intended for "Heroes" to have a shifting cast. That was a sensible impulse: The show — which aired on NBC from 2006-2010 — concerned ordinary people who discover they have superhuman abilities. If the series' primary thrust was proving how extraordinary an average human could be, casting a fresh batch of actors each season seems like a prudent way to drive the theme home — and to discover new breakout stars in the process.
Except it wasn't. The original cast of "Heroes" proved so popular with audiences that Kring and his writing staff jettisoned the original plan and brought back most of the show's first-season ensemble for round two. And while many of those actors parlayed their roles into larger parts, a few of them have shaken their part on "Heroes" entirely from our collective memories. Despite moving onto indie films, the many worlds of "Star Trek," Ryan Murphy's various productions, or real-life heroism, the cast of "Heroes" have been crusaders for far longer than just one day. Here's what's happened to the cast of "Heroes" since the show went off the air.
Zachary Quinto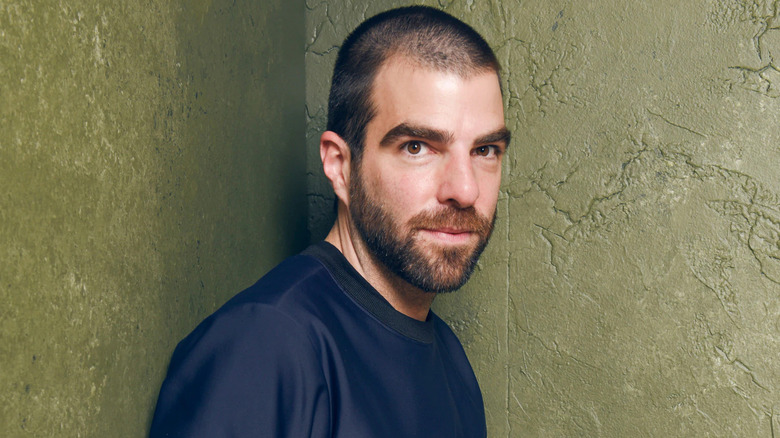 GETTY IMAGES/LARRY BUSACCA
Though Zachary Quinto was an established TV presence before "Heroes," he wasn't an institution. That changed immediately. Following his turn as malevolent antagonist Sylar on "Heroes," Quinto donned the dark but heroic mantle of "Spock" for J.J. Abrams in "Star Trek" and parlayed that into a permanent gig in Ryan Murphy's TV universe, appearing in multiple iterations of "American Horror Story"
That would all be enough for some actors. Not Quinto. A theater major at Carnegie Mellon, Quinto returned to the stage many times over the past 15 years, most notably for the Signature Theater's "Angels In America" revival. And when Quino wasn't doing plays, he was founding a production company: Before The Door Pictures produced the actor's own "Margin Call," directed by J.C. Chandor, in early 2010 (Quinto would go on the produce Chandor's next film, the Robert Redford-headlined "All Is Lost," in 2013).
As importantly: Quinto has used his sizable platform to champion LGBTQ+ rights since coming out publicly in 2011, even going as far as to campaign on behalf of Barack Obama in the video "Obama Pride: LGBT Americans For Obama"
Hayden Panettiere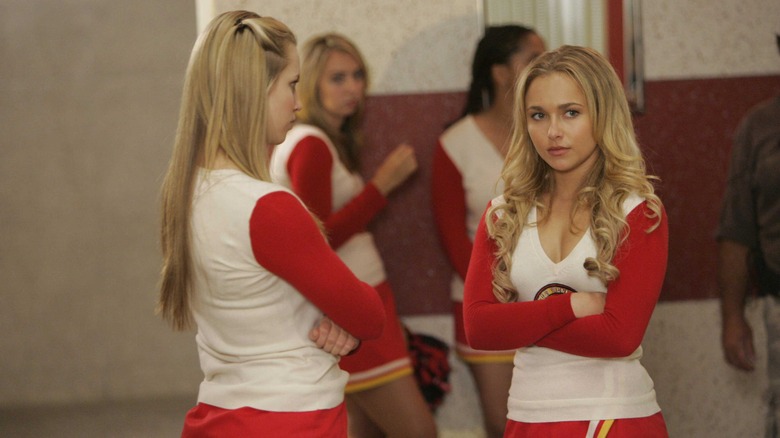 NBC
"Save the cheerleader, save the world" — that was the original hook for "Heroes," the six-word phrase that TV fans heard ad nauseam in ads, episodes, and reviews. The cheerleader in question? Hayden Panettiere, who went on to do some world-saving of her own.
Truly! Although she became the second-longest tenured "Heroes" cast member (right behind Jack Coleman, who played her father), Panettiere followed her stint on the show with strong, dynamic activism. Most memorably, on October 31, 2007, the actress (then 18) joined with the Whaleman Foundation to protest the annual dolphin hunt that occurs in Taiji, Wakanawa, Japan. A more than 10-minute conflict ensued between Panettiere and a throng of whale fishermen, leading to Panettiere's immediate removal from the country. As wild as this sounds, portions of the skirmish can be seen in the documentary "The Cove" (which is must-watch stuff)
Panettiere also took on notable acting work following both the protest and "Heroes." She played the beloved Kirby Reed in "Scream 4" before returning to her musical roots on ABC's highly successful country music drama "Nashville," playing upstart musician Juliette Barnes.
Jack Coleman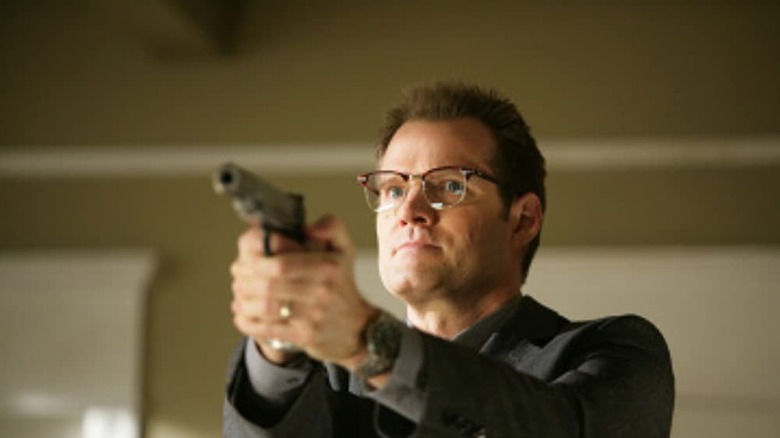 NBC
Season 1 of "Heroes'" is an endless string of high-points: the introduction of Sylar, the reveal of the exploding man, and so on. But there is no better episode of "Heroes" first 23 offerings than the Bryan Fuller-penned "Company Man," which deftly crams 15 years of character development for Noah Bennett — father, murderer, and eventual hero — into just under 45 minutes. The entire story hinges on Jack Coleman's tough but utterly vulnerable performance and, to the actor's credit, it works. Coleman is masterful.
Is it any wonder, then, that Noah Bennett became the North Star of "Heroes?" Not only did Jack Coleman become the longest serving cast member on the show (the "Heroes" company man, if you will), he was the focal point of its eventual (and less successful) sequel, "Heroes: Reborn," which reunited a number of alums for one last story. And though he went on to appear in a number of notable indie and mainstream projects, including "The Submarine Kid" and "Chicago P.D.," Coleman's most memorable work remains in the superhero genre. Nine years ago, Coleman played a very different type of good guy: He voiced Dr. Strange in Marvel's animated program "Ultimate Spider-Man."
Milo Ventimiglia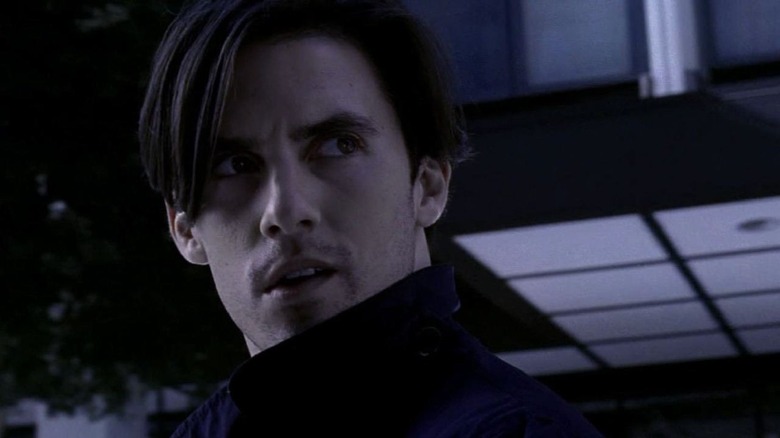 NBC
Milo Ventimiglia, who played Peter Patrelli, the hospice nurse with power-absorbing powers, on "Heroes," graduated straight from TV star to TV icon following the show's conclusion in 2010. For many audiences, the words "Milo Ventimiglia" and "crock pot" are inexorably, tragically linked. If you don't know why, well, Milo's graciously defended the kitchen appliance on "The Ellen DeGeneres Show."
All kidding aside, Ventimiglia is one of the few actors who have anchored two massively successful shows for the same network (some of the others? Bob Newhart, Ted Danson, and Mary Tyler Moore). Ventimiglia joined the ensemble of "This Is Us" in 2016, and it was a remarkable turn of luck for the 44-year-old performer, whose post "Heroes" film career was mostly filled with misses including "That's My Boy" and "The Divine." Like his co-star Jack Coleman, however, Ventimiglia made a mark voicing animated superheroes he played Wolverine in an anime mini series in 2011, and voiced Spider Man Noir on "Ultimate Spider-Man" in 2015. 
Ali Larter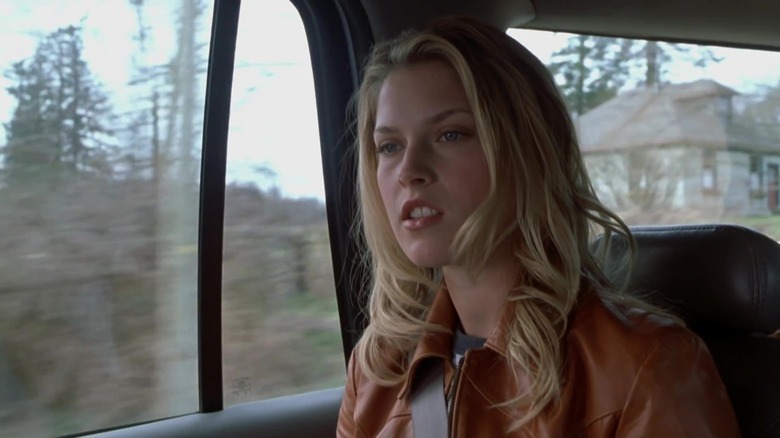 New Line Cinema
Ali Larter was already a millennial fixture by the time she boarded "Heroes." Between 1999 and 2001, the actress appeared in three generational films: "Varsity Blues," "Final Destination," and Reese Witherspoon's breakout vehicle "Legally Blonde." Despite her then-frequent horror efforts, Larter's pivot to both television and comic book media felt entirely unexpected for an actress who made her mark in films targeted towards the MTV set. 
In retrospect, "Heroes" was the unofficial start of Larter's second career arc, one which is almost entirely composed of genre fare. It begins with the ridiculous (and amazing) B-movie "Obsessed" in 2009. It adds two "Resident Evil" movies a few years later. In 2021, it culminates with the trifecta of "The Last Victim," "She's Still Here," and Shudder TV's "Creepshow," on which Larter plays a character with the delicious name of "Pam Spinster." Larter also found time to take a hiatus from acting and compose a cookbook titled "Kitchen Revelry: A Year of Festive Menus from My Home to Yours."
Masi Oki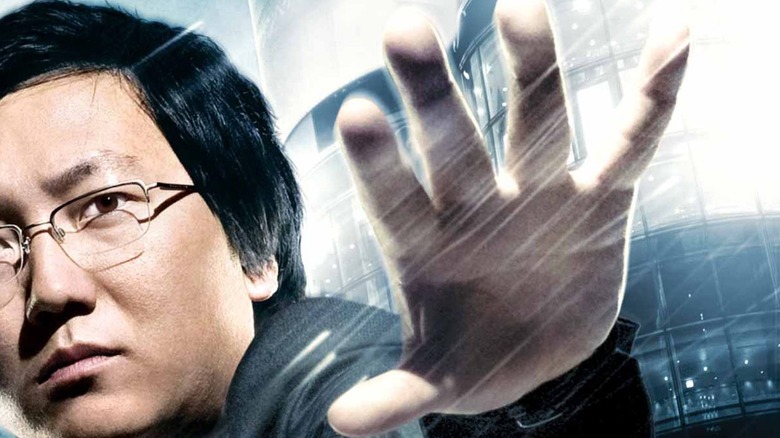 NBC
Everything about Masi Oka is unexpected. Few expected a former visual effects artist for ILM to become a Hollywood mainstay — but that's what Masi Oka did. Even fewer expect an actor to have to translate his own dialogue on a major American program into his native language — but Masi Oka did that, too. Oka was the biggest surprise on "Heroes" and, ultimately, its ace in the hole. As the endlessly optimistic Hiro, Oka embodied fandom's beating heart and their hope for progressive change. It would've been easy, even understandable, if Oka had continued playing roles like Hiro.
He didn't. Masi Oka went on to amass a diverse and fascinating resume. He appeared briefly as himself on the high-concept comedy "Studio 60." He contributed voices to Adult Swim's culture-skewering "Robot Chicken." As of late, he's taken to wild supporting roles, including parts in Adam Wingard's manga adaptation "Death Note" and the star-studded thriller "Bullet Train" (out in 2022). And through all those unexpected turns, he's still found series regular work as a member of the "Hawaii Five-0" cast. There's nowhere where Oka doesn't feel at home, which only means that whatever happens to him next is sure to be exciting. 
Adrian Pasdar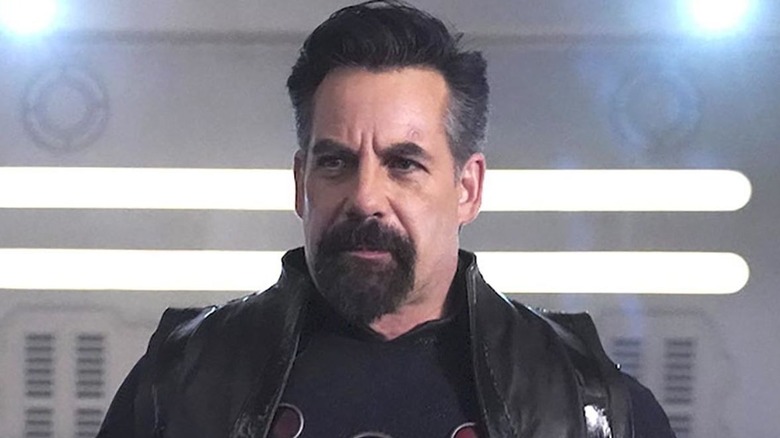 ABC
As we've discussed, multiple "Heroes" stars went on to do further superhero work. It's understandable; their roles were nothing if not proof and parcel that they knew the genre. But Adrian Pasdar, who had previously made a name for himself as the lead on "Profit" and through a memorable part in "Carlito's Way," proved he truly understood the assignment. 
In the span of five short years, the actor who played congressman Nathan Patrelli became the voice of Hawkeye in "The Super Hero Squad Show," Captain America in the "Black Panther" animated series, and Tony Stark for Marvel's "Ultimate Spider Man." Pasdar returned as Stark for a number of other Marvel cartoons and video games, then joined the Marvel Cinematic Universe proper as General Glenn Talbott on multiple seasons of ABC's "Agents of S.H.I.E.L.D." He also hopped companies for a brief stint on the CW's "Supergirl," where he played Morgan Edge.
Brea Grant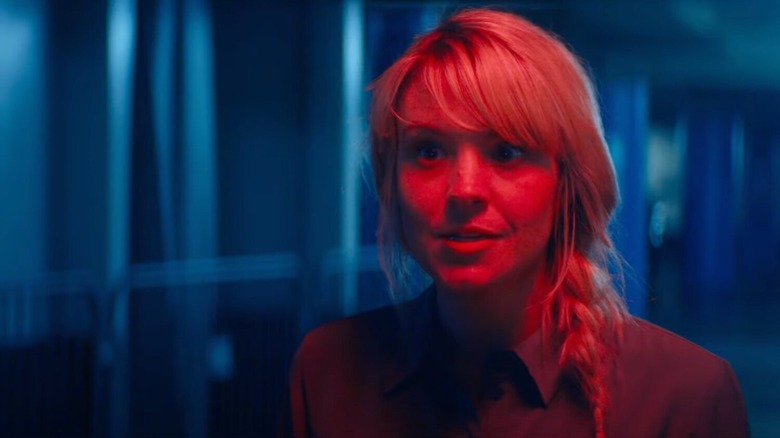 Shudder
There are infinitely more famous "Heroes" actors than Brea Grant, who played the super-speedy Daphne Millbrook on the show's 3rd season. There are actors who had longer tenures on "Heroes" than Brea Grant. But few actors have had a more interesting career in the wake of "Heroes" than Grant who, in 2020, was slated to have two films at South By Southwest — one that she directed and one that she wrote and starred in. 
Though the pandemic shifted those plans, Grant's films saw digital releases that year. The first, "Lucky," is a surreal and satirical horror film that's currently available on Shudder. The other, "12 Hour Shift", is a pitch-black comedy about organ harvesting with a standout performance from Angela Bettis. In total, the films establish Grant as an idiosyncratic triple-threat, one as versed in shattering conventions as she is in utilizing them wisely. Her ascendance is as quick as Daphne Millbrook was fast; don't sleep on her.
Greg Grunburg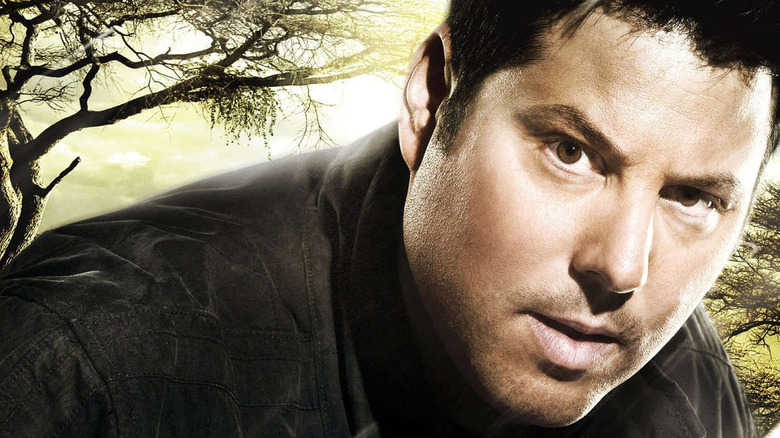 NBC
A mainstay of JJ Abrams' projects both before and after appearing in "Heroes," Greg Grunburg remained in the TV big leagues following his role as Officer Matt Parkman. Among his credits: Showtime's "Masters of Sex," Hulu's Stephen King riff "Castle Rock," and the CW's own smash-hit superhero show "The Flash" (not to mention "Heroes: Reborn," in which Grunberg reprised his role).
All of that pales, however, to the work Grunberg has done on behalf of epilepsy over the past 15 years. Grunberg's son, Jake, was diagnosed with the condition early in his life and Grunberg leapt into action. He launched the website Talk About It, which features video interviews with celebrities ranging from Jennifer Garner to Hugh Laurie and contains a user-friendly road map for increasing epilepsy awareness. He organized multiple charity events for the Epilepsy Foundation. And he established a popular Twitch stream called Social Tron on which he plays video games with celebrity friends and speaks about his son while raising awareness. Truly, not all heroes wear capes. 
Cristine Rose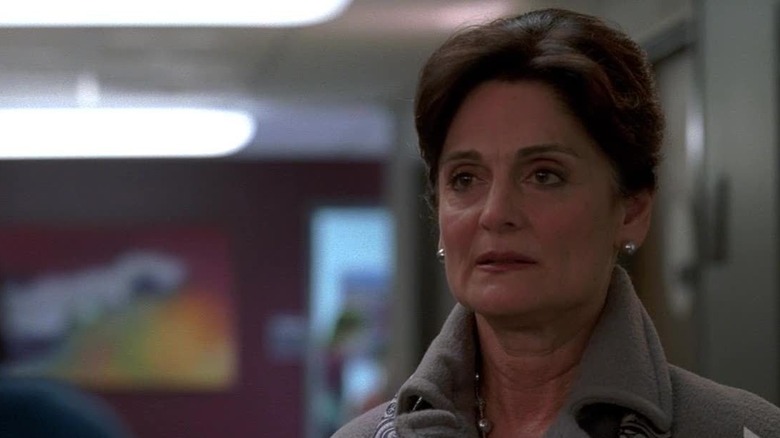 NBC
"Heroes" was never shy about wearing its influences on its sleeve. That was it's charm and, occasionally, it's secret weapon. Case in point: the character of Angela Petrelli. A seemingly doting mother, Patrelli is secretly scheming to ensure that her son becomes President at any cost. If this sounds similar to Angela Lansbury's Mrs. Iselin in "Manchurian Candidate," that's because the character was a direct inspiration on "Heroes," which went as far as borrowing the "Murder, She Wrote" actress' first name (this being "Heroes," of course, Petrelli had the ability to both see into the future and manipulate dreams, so the part is slightly different)
Angela Petrelli was played by Christine Rose, who had been a recurring player in the network TV landscape for years before "Heroes" made her a series regular. The role, however, would prove to be an outlier for Rose — she returned to recurring and scene-stealing work following the show's conclusion, minting memorable turns in films like "He's Just Not That Into You" and HBO's highly acclaimed miniseries "Sharp Objects," where she played the pivotal role of "Nurse Betty."