'Heroes Reborn': Masi Oka To Return As Hiro Nakamura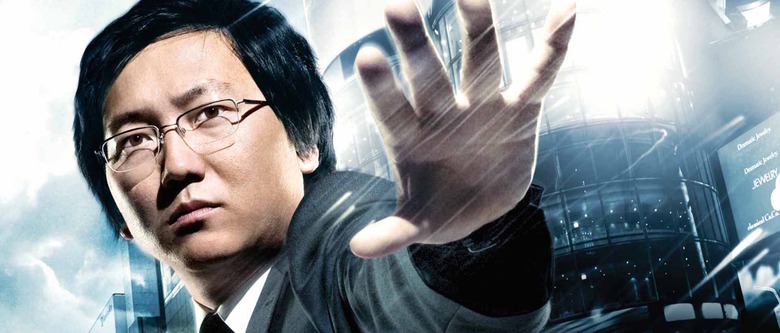 Heroes Reborn will welcome back another familiar face. NBC has announced that Masi Oka is set to reprise his role as time-traveler / teleporter Hiro Nakamura on the upcoming limited series. Oka is the second original cast member confirmed to return, after Jack Coleman as Noah Bennet a.k.a. Horn-Rimmed Glasses. More details on the Heroes Reborn Masi Oka casting after the jump. 
While Coleman will be a regular on Heroes Reborn, Oka will have a guest-starring arc. On the original show, Oka was one of four actors (along with Hayden Panettiere, Milo Ventimiglia, and Greg Grunberg) to be a regular on all four seasons.
Oka's Hiro was a good-hearted Japanese officer worker gifted with the power of space-time manipulation. The character quickly became one of the show's most popular, and the role earned Oka a Golden Globe nomination and an Emmy nomination. Since the end of Heroes, Oka has starred on CBS' Hawaii Five-0 as Chief Medical Examiner Max Bergman.
In a statement, the actor expressed his happiness at reprising his role. "I'm excited to return to my Heroes roots," he said. "Hiro Nakamura was such an inspirational role to play, and I'm hoping the fans will enjoy seeing him back on TV."
Series creator / executive producer Tim Kring added, "We are thrilled to have Masi back in the Heroes family. The character of Hiro Nakamura was such a huge part of the first series' success, and a gigantic fan favorite. We felt the fans would really love seeing him back in action again."
In addition to Coleman and Oka, Heroes Reborn also stars Zachary Levi, Ryan Guzman, Robbie Kay, Danika Yarosh, Judith Shekoni, Kiki Sukezane, Henry Zebrowski, and Gatlin Green. Peter Elkoff and James Middleton join Kring as executive producers, and Matt Shakman will direct the first episode.
Specific plot details are being kept under wraps for now, but here's the official description:
The saga behind the 2006 breakout series Heroes will continue as creator Tim Kring returns to the fold and develops new layers to his original superhero concept. This highly anticipated 13-episode miniseries will reconnect with the basic elements of the show's first season where ordinary people were waking up to the fact that they had extraordinary abilities.
Heroes Reborn debuts this fall. It will be preceded by a digital series that promises to "introduce audiences to the new characters and storylines that will take the Heroes phenomenon to new places."