Superhero Bits: Kevin Feige Teases Shang-Chi Credits Scene, Charlie Cox Debunks Spider-Man Theories & More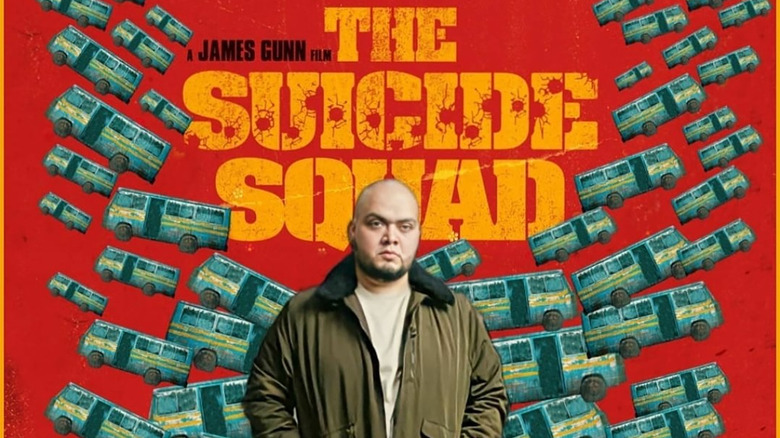 Twitter
(Superhero Bits is a collection of stories, updates, and videos about anything and everything inspired by the comics of Marvel, DC, and more. For comic book movies, TV shows, merchandise, events, and whatever catches our eye, this is the place to find anything that falls through the cracks.
In this edition of Superhero Bits:
"Iron Fist" gets the Honest Trailer treatment
Kevin Feige teases the credits scene from "Shang-Chi"
Charlie Cox debunks theories about Daredevil in "Spider-Man: No Way Home"
The "Injustice" animated movie arrives in October
All that and more
Iron Fist Honest Trailer
"Iron Fist" was canceled at Netflix along with the "Jessica Jones," "Luke Cage," "Daredevil," "The Punisher," and "The Defenders." It's been nearly three years since the show was given the axe, but that's not stopping Honest Trailers from taking some jabs at the series that was probably the worst of the Marvel shows on Netflix. Trust me when I say that there's plenty of material for them to mock.
Eternals Avoids Stereotypes with Kumail Nanjiani's Kingo
Marvel Studios
Kumail Nanjiani recently spoke to The Los Angeles Times about Marvel's "Eternals," and he discussed how important it was to have his character Kingo be devoid of many stereotypes that have been attributed to Indian characters in movies. Nanjiani said:
"I've been in this industry for about a decade and I looked at the usual opportunities that the brown dudes get. We get to be nerdy. I wanted him to be the opposite of that—I wanted him to be cool. With nerdy goes 'weakling,' and I wanted him to be the opposite of that and to be strong physically. Or we get to be terrorists, and I wanted him to be the opposite of that. I wanted him to be this character full of joy. In working with Chloé, we were like, let's take every single thing that I haven't gotten to do and make a character who's the exact opposite of the way a lot of American pop culture see people from Pakistan or the Middle East."
Stargirl Cast Reveals Their Biggest Fears
The second season of "Stargirl" is currently in progress on The CW, and while fans wait for the next episode of the DC Comics superhero series, they can find out what strikes fear into the heart of the cast members. Series star Brec Bassinger doesn't have a problem with snakes, but for some reason, she can't handle worms. Other cast members are scared of flying, and one of them is afraid of finding out they're not going to be on "Stargirl" anymore. Celebrities! They're just like us.
Kevin Feige Teases Shang-Chi Credits Scene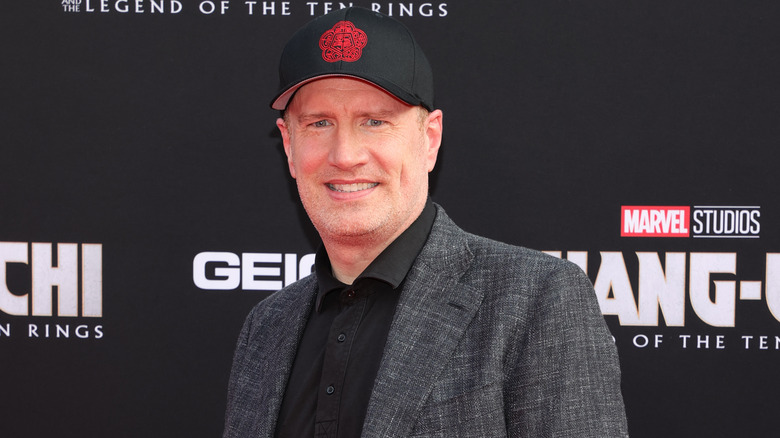 Rich Fury/Getty Images
The release of "Shang-Chi and the Legend of the Ten Rings" is nearly upon us, and Kevin Feige is teasing the post-credits scene from the movie by comparing it to the scene that started the entire Marvel Cinematic Universe. Feige told ComicBook.com:
"Well, we don't want to spoil anything. But, I think the end of this film gives a pretty clear direction on, at least, how vital and how important and how directly Shang-Chi is stepping into this world," the executive teased. "We are reminded of Nick Fury in the tag of Iron Man, telling Tony Stark, 'You're part of a bigger universe, you just don't know it yet.' And without giving it away, a very similar thing happens to Shang at the end of this movie."
Peter Capaldi's Gift to James Gunn
James Gunn recently shared a page of "The Suicide Squad" script on Twitter. That might not seem very special since the movie is out there for all of us to see, but this page is particularly cool, because Peter Capaldi (who plays The Thinker) drew some amazing artwork on it and gave it to Gunn as a wrap gift. Who knew that Capaldi had a gift for drawing? It's not fair that some people have so many talents.
Daredevil Star Debunks Spider-Man: No Way Home Theories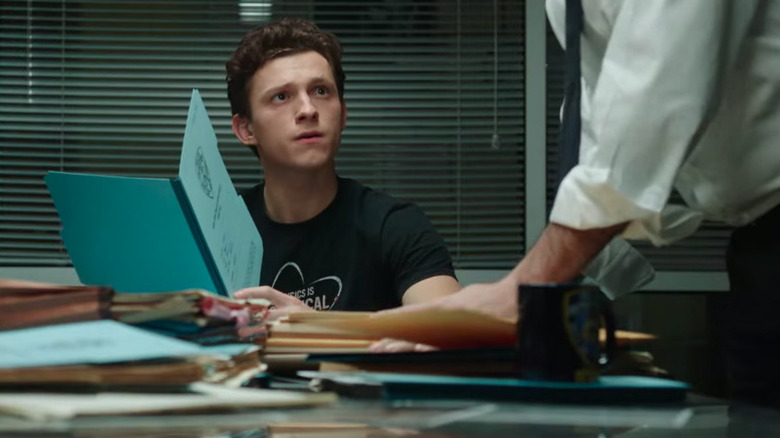 Marvel Studios / Sony Pictures
Fans have been abuzz with the possibility of Charlie Cox reprising his role as Matt Murdock, aka Daredevil, in "Spider-Man: No Way Home." After the first trailer debuted, fans even thought that one of the characters we couldn't fully see in an interrogation room with Peter Parker was Matt Murdock. But Charlie Cox has debunked those theories in chat with Comicbook.com:
"I can promise you those are not my forearms. I hadn't heard those rumors, but it's certainly not with my Daredevil. I'm not involved in it. If that's true, it's not with me. It's with another actor."
Could Cox be flat out lying, or have all these rumors been completely false? We'll find out in December.
Shang-Chi and the Marvel Experience You've Been Waiting For
Don't worry, when "Shang-Chi and the Legend of the Ten Rings" hits theaters this weekend, we won't have nearly as many TV spots to run. But as long as there's new footage to be seen from the next Marvel movie, we're going to feature it here in Superhero Bits. If you like it, then that's great. If you don't, then just keep on scrolling.
On the meatier side of "Shang-Chi" news, Deadline is reporting that current box office projections have the movie landing a $90 million opening weekend worldwide. That includes $45-$50 million from the United States. Will the pandemic hurt those numbers or will fans turn up in theaters? Stay tuned.
Animated Injustice Movie Arrives in October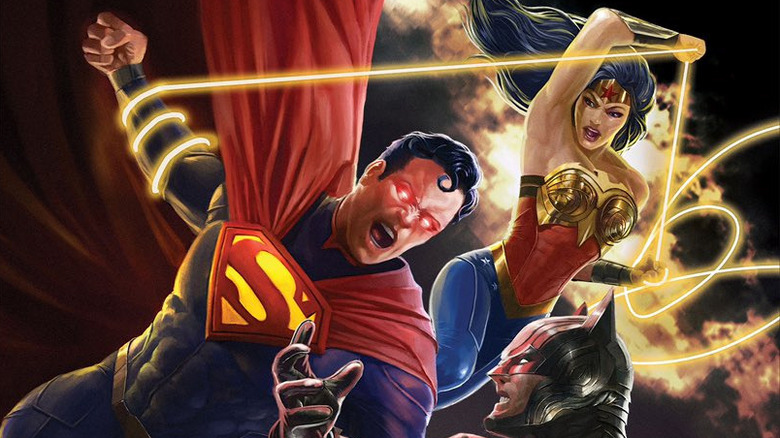 Warner Bros. Animation
"Injustice," the animated movie based on the DC Comics video game, will be released on October 19, 2021. Here's the official synopsis for the movie:
Inspired by Injustice: Gods Among Us, NetherRealm Studios' popular video game, and the best-selling DC graphic novel based on the video game, Injustice: Gods Among Us: Year One by Tom Taylor, the animated film Injustice finds an alternate world gone mad – where The Joker has duped Superman into killing Lois Lane, sending the Man of Steel on a deadly rampage. Unhinged, Superman decides to take control of the Earth for humanity's own good. Determined to stop him, Batman creates a team of like-minded, freedom-fighting heroes. But when Super Heroes go to war, can the world survive?
Milton Gets a Character Poster for The Suicide Squad
Finally, this fanmade poster for "The Suicide Squad" surfaced online, giving the late character Milton his own character poster. Harley Quinn might have a hard time remembering who this guy is, but the fans will never forget. You can bet that Milton will have plenty of fans cosplaying as the helpful driver and Suicide Squad companion.