Y: The Last Man Teaser: Fans Are Another Day Closer To A New World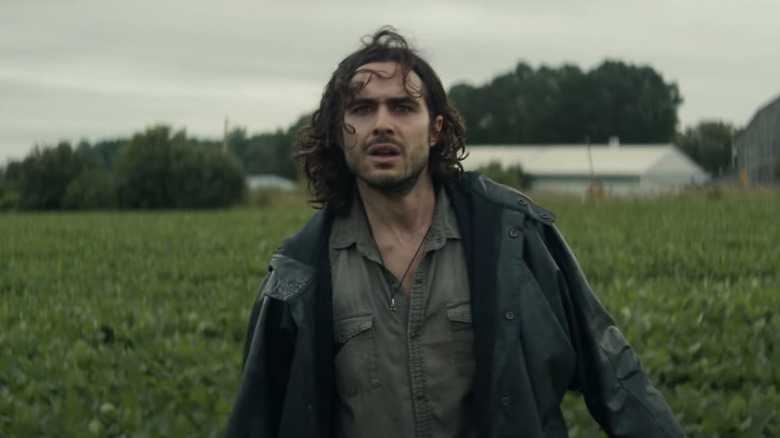 FX on Hulu
Ahead of its September 13 premiere date, FX has released a new teaser for the upcoming series "Y: The Last Man." The show has been a long time coming and every piece of new footage is a welcome gift to the many fans who have waited years for this world to hit screens. The series is based on the DC Comics Vertigo post-apocalyptic comic series of the same name, from creators Brian K. Vaughan and Pia Guerra. The world of "Y: The Last Man" starts with a cataclysmic global pandemic, maybe hitting a little closer to home than it originally intended. Except in this reality, the pandemic wipes out every single mammal that contains a Y chromosome — all except for one.
This latest teaser doesn't reveal much new info, pretty much recapping what we already knew. In rapid succession, we're reminded of the premise, we get a brief glimpse at our main character, and a terrifying look at what he must survive. But even without any new revelations, the teaser does succeed in ramping up the hype, showing off just how slick and intense the show will be.
Check it out for yourself — the latest teaser for "Y: The Last Man" is below.
Y: The Last Man Teaser
"Y: The Last Man" stars Ben Schnetzer as the scrappy amateur escape artist Yorick Brown, who just so happens to be the last man standing. But as comic fans already know, he's not the only Y chromosome left on earth — Yorick is joined by his Capuchin monkey, Ampersand. Together they make every attempt to survive this new world, all the more difficult because a good chunk of it is out to get them. Well, it's out to get Yorick anyway.
The teaser gives us a sneak peek at some of the different factions forming in the wake of the catastrophe. Among them, many see Yorick as the key to humanity's survival and a source of new hope. But others quickly decide that Yorick is standing in the way of a new and improved world. Here, he learns for himself that they want him dead, "so the new world can be born."
Along with his many enemies, Yorick will have his fair share of allies. The series also stars Diane Lane as Yorick's mother Senator Brown, Olivia Thirlby as Yorick's sister Hero, Amber Tamblyn as Kimberly Cunningham, Marin Ireland as Nora Brady, Diana Bang as Dr. Allison Mann, Elliot Fletcher as Sam Jordan, Juliana Canfield as Beth Deville, and Ashley Romans as Agent 355.
Just Two Weeks Away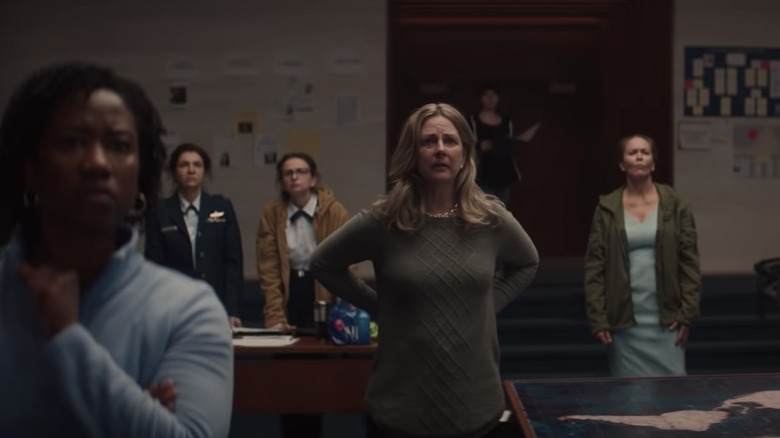 FX on Hulu
"Y: The Last Man" had quite the journey to our screens, with multiple studios and directors once on board to adapt the series as a film. Thankfully, the wait is over and the show is in the very capable hands of showrunner, writer and executive producer Eliza Clark. She's joined by fellow writers Donnetta Lavinia Grays and Olivia Purnell.
"Y: The Last Man" is scheduled to debut on September 13, 2021 exclusively on FX on Hulu. Below is the official synopsis for the series:
Based on DC Comics' acclaimed series by Brian K. Vaughan and Pia Guerra, Y: The Last Man traverses a post-apocalyptic world in which a cataclysmic event decimates every mammal with a Y chromosome but for one cisgender man and his pet monkey. The series follows the survivors in this new world as they struggle with their efforts to restore what was lost and the opportunity to build something better.