The Morning Watch: Restoring The Batwing From Tim Burton's Batman, Tony Leung's Career Breakdown & More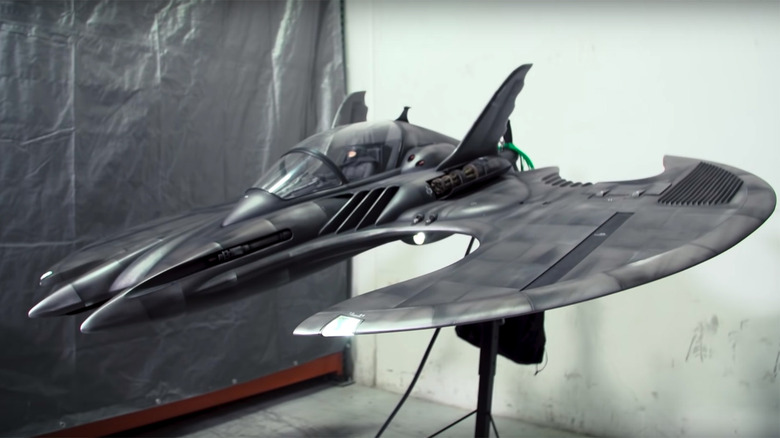 Tested
(The Morning Watch is a recurring feature that highlights a handful of noteworthy videos from around the web. They could be video essays, fan-made productions, featurettes, short films, hilarious sketches, or just anything that has to do with our favorite movies and TV shows.)
In this edition, Adam Savage takes a close look at the Batwing miniature prop created for Tim Burton's "Batman" movie from 1989. Plus, "Shang-Chi and the Legend of the Ten Rings" star Tony Leung takes a look back at his decorated career in film. And finally, the culinary experts at Binging with Babish provide a great recipe for recreating the black and white cookies from "Seinfeld."
Restoring the Batwing from Batman (1989)
First up, in another visit with Prop Store, Adam Savage and the Tested crew check out the original quarter-scale miniature Batwing used to film sequences for the original "Batman" movie that Tim Burton directed back in 1989. Along with some impressive practical motorized parts for the vehicle's gadgets and weapons, there's also a cute little Batman situated in the cockpit. See how they keep the prop in tip-top shape and marvel at this piece of Hollywood history.
Tony Leung Career Breakdown
Next, with "Shang-Chi and the Legend of the Ten Rings" coming to theaters this week, GQ had legendary martial artist and actor Tony Leung take a look back at some of his most memorable roles on film. Hear what the actor has to say about his turns in "Chungking Express," "Hard Boiled," "2046," "The Grandmaster," "Lust," "Caution," and more. If you haven't encountered any of his work up until now, we can't implore you enough to educate yourself by seeking out any of these movies.
Making the Black and White Cookies from Seinfeld
Finally, if you'd like to try your hand at making some delicious treats prominently featured in the beloved NBC sitcom "Seinfeld," then Binging with Babish has you covered. In the video above, find out how you can make your own batch of black and white cookies inspired by Jerry Seinfeld's praise of the baked good. It sounds like these will be much better than any version of the cookie you might find in a store or gas station, and they just might spark racial harmony.