Star Trek: Prodigy Reveals Title Sequence With Michael Giacchino Theme, Two New Villains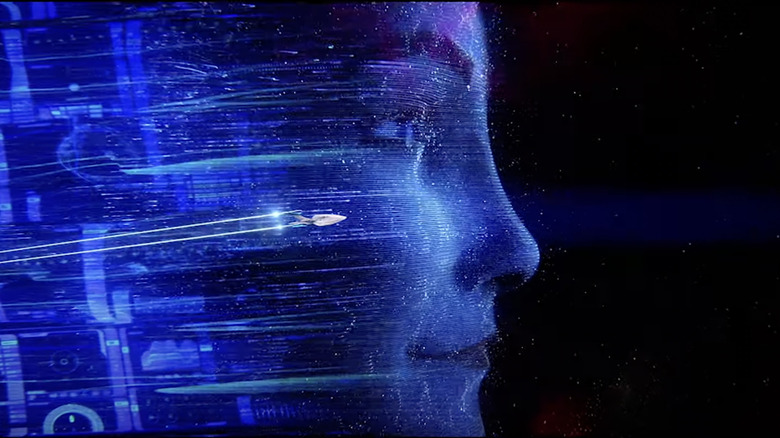 Paramount+
"Star Trek: Prodigy," a new animated series geared toward kids, follows six alien teenagers who steal a Starfleet vessel, the U.S.S. Protostar. The motley crew will have adventures across the galaxy, helped in part by "Star Trek: Voyager" lead Captain Janeway (Kate Mulgrew) in hologram form. And while the teens aren't part of Starfleet, they will learn about the ideals of the Federation through their travels and travails. 
During the Paramount+ TCA presentation today, we also learned they'll be facing off against at least two alien bad guys — The Diviner (voiced by John Noble) and Drednok (voiced by Jimmi Simpson). Creators and executive producers Kevin and Dan Hageman revealed a first look at these villains and unveiled the show's main title sequence, which includes a theme from Academy Award winner Michael Giacchino, who also crafted the scores for the three most recent "Star Trek" movies. Check them out below.
Star Trek: Prodigy Main Title Sequence
We've already had a trailer and a first look image of the alien teens in "Star Trek: Prodigy," and we now also know what the main title sequence will look and sound like. The video above reveals the series' main title sequence and a score that evokes the "Star Trek" franchise while also giving a fun, youthful spin to the show. We see the U.S.S. Protostar set a course through space, flying by a giant eye, a giant robot, and an area full of purple bubbles. 
"I am excited that I had the opportunity to write the main theme for Kevin and Dan's latest project, and as always am thrilled to be a part of the 'Star Trek' family," Michael Giacchino said in a statement. "I'm especially looking forward to everyone hearing the incredible work of composer Nami Melumad, who will take the reins of scoring the episodes. Not only is she extremely talented, she is a true 'Star Trek' fan."
Two New Villains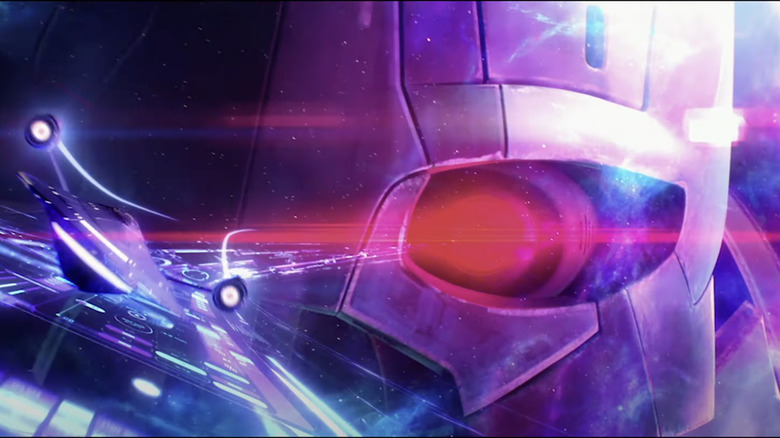 Paramount+
The show's TCA panel included voice cast members Kate Mulgrew (Hologram Janeway), Brett Gray (Dal), Ella Purnell (Gwyn), John Noble (The Diviner) and Jimmi Simpson (Drednok), as well as executive producers Kevin and Dan Hageman, Alex Kurtzman and Heather Kadin and director/co-executive producer Ben Hibon. President of Nickelodeon Animation Ramsey Naito was also part of the discussion.
In addition to discussing their excitement for the series, Paramount+ also shared first look images of Drednok and The Diviner, which you can check out below:
How these villains will clash with the motley crew of teenagers on the U.S.S. Protostar remains to be seen. The good news is we won't have to wait too long to find out.
"Star Trek: Prodigy" will premiere on Paramount+ sometime this fall.