New Expendables Movie Bringing Back Sylvester Stallone, Jason Statham, And More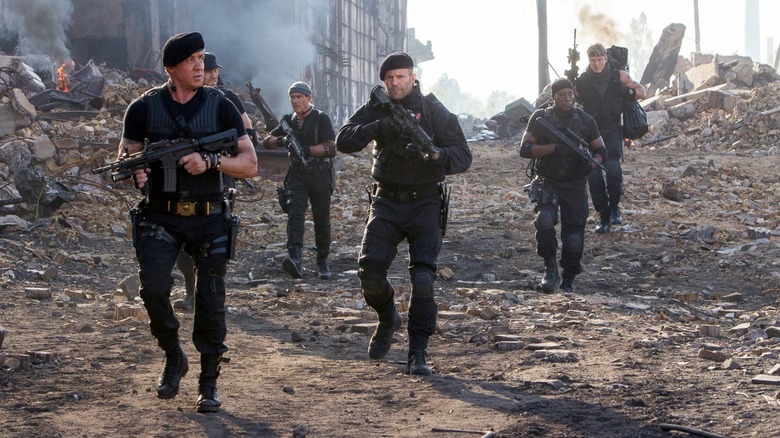 Lionsgate
With "The Expendables," the idea of a bunch of Hollywood action stars joining forces in an Avengers-sized extravaganza has always been as ridiculous as it is appealing to audiences and studio executives, the latter of whom who see nothing but dollar signs at the prospects of gathering together all these icons of decades past, and cashing in. The premise is admittedly a solid one, but three movies of subpar quality and varying degrees of box office success ("Expendables 3" performed the worst out of the trilogy, barely making back twice its budget) have more or less relegated this franchise to the dustbin of "Good idea, poor execution." 
Well, not so fast! Everyone needs fresh IP these days, even if that takes the form of resuscitating a recent one. "The Expendables 4" is officially a go, as per a new announcement, with some new additions joining the returning cast.
Fourth Time's the Charm?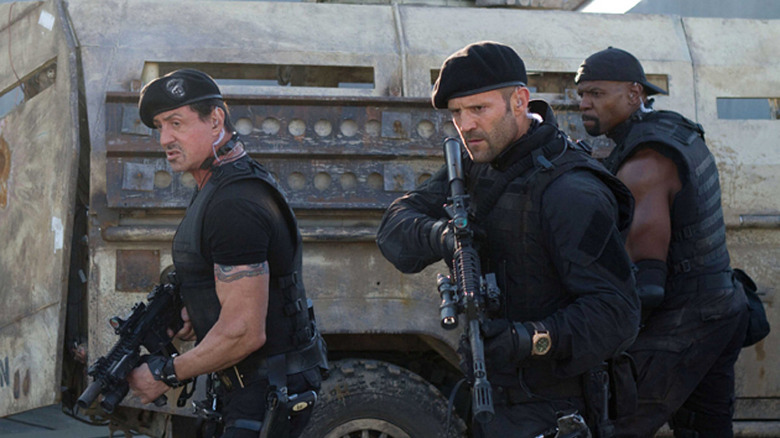 Lionsgate
Are you ready for even more nostalgia and indulgence as several icons of Hollywood try to relive their glory days? Of course you are! Lionsgate announced today that "The Expendables" will live on with a fourth installment and that Jason Statham, Dolph Lundgren, Randy Couture, and Sylvester Stallone will all return to reprise their respective roles as mercenaries Lee Christmas, Gunner Jensen, Toll Road, and Barney Ross. Not to be outdone, the announcement also stated that none other than rapper Curtis "50 Cent" Jackson, Megan Fox ("Transformers," "How to Lose Friends & Alienate People," "Jennifer's Body"), and Tony Jaa ("Furious 7," "xXx: Return of Xander Cage," "Triple Threat") are all set to join the recurring ensemble in as-of-yet unknown roles.
Scott Waugh ("Act of Valor," "Need for Speed," "6 Below: Miracle on the Mountain") will direct from a screenplay by Spenser Cohen and revisions from Max Adams and John Joseph Connolly. Filming will begin in the fall.
Both Jason Constantine, President of Acquisitions and Co-Productions for the Lionsgate, and Millennium Media President Jeffrey Greenstein made statements celebrating the news. Constantine commented:
"We are thrilled to partner with our friends at Millennium Media for the next installment of the 'Expendables' franchise. It's so much fun to bring these stars together for a no-holds-barred action film. The new film will raise the stakes and be the biggest, most badass adventure yet."
Greenstein also chimed in, saying:
"'The Expendables' are back, and we couldn't be more excited to bring this star studded, action packed film to the big screen with Lionsgate, who have been with us since the inception of this franchise. To keep it fresh and fun, we've added exciting new stars to join the veterans; popcorn entertainment is guaranteed."