The Guilty Trailer: Jake Gyllenhaal Tries To Save A Life Through The Power Of His Voice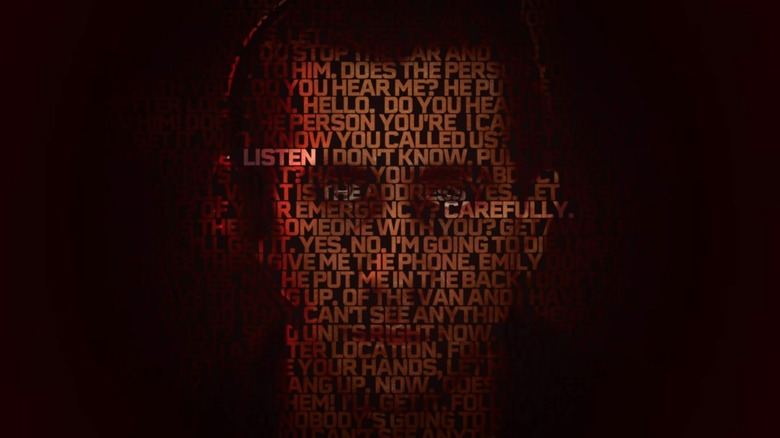 Netflix
Jake Gyllenhaal has made a name for himself by going out of his way to choose ambitious, unconventional, and demanding roles. When you see his name on an upcoming movie poster, you never know just what kind of performance you might be in for: thoughtful and melancholic, motivated and obsessive, frenzied and over-the-top, paranoid and entirely out of his depth, or anything in between.
"The Guilty" looks to be yet another example of Gyllenhaal challenging himself as both an actor and as a recognizable screen presence, centering on a 9-1-1 dispatcher tasked with saving the life of a frantic caller. Set almost entirely in an isolated location, he has only his steady voice to keep the emergency under control. The new trailer makes that as clear as it possibly can, which you can watch below.
The Guilty Trailer
As far as first looks go, this trailer is clearly having some fun bucking conventions and eschewing brand-new footage entirely in favor of setting the tone and emphasizing the power (and threat) of words, as each sentence comes together to form a picture of Gyllenhaal's face. The isolated nature implied by the trailer feels consistent with what we know about the production of the film, which took place in the midst of rising coronavirus cases throughout Los Angeles and involved Fuqua himself directing from a van parked down the street upon being notified of a close exposure. Gyllenhaal described the filming experience as a thoroughly unique one that nonetheless reflected much of the circumstances of his character in the film itself.
"What seemed advantageous at the time ended up being a bit of a curse. They were talking about shutting Los Angeles down almost every day. So, because Antoine subsequently tested negative for days afterwards, we decided to get a van that was outfitted with screens and park him a block away, hardwired to the stage where we were shooting. We'd FaceTime each other after these 25-minute long takes. He'd give me direction, I'd take it down, we'd do another take. We never saw each other in-person the entire shoot."
The Netflix movie is actually a remake of a 2018 Danish film of the same name, this time directed by Antoine Fuqua ("Training Day," "The Equalizer," "Southpaw") and written by Nic Pizzolatto ("The Magnificent Seven," "Galveston," "True Detective"). The film is set for release exclusively through Netflix on October 1 and you can check out the official synopsis below:
The film takes place over the course of a single morning in a 911 dispatch call center. Call operator Joe Baylor (Gyllenhaal) tries to save a caller in grave danger—but he soon discovers that nothing is as it seems, and facing the truth is the only way out.