Cowboy Bebop Books And Comics Will Explore The Netflix Show's Universe (And How It Was Made)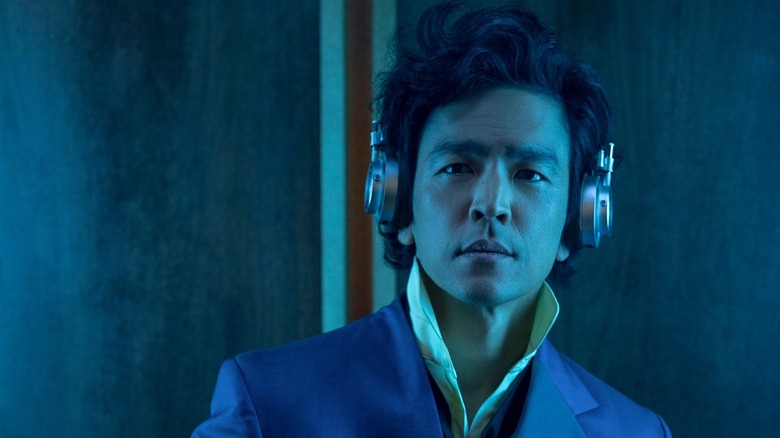 Tomorrow Studios
Get ready for the "Cowboy Bebop" blitz to begin in late 2021. After giving us a first look at its live-action series starring John Cho, Mustafa Shakir, and Daniella Pineda, Netflix and Titan Publishing have announced details of some companion books and comics that will be coming your way, starting in November and December.
The comics, especially, are all too appropriate since "Cowboy Bebop" began life as a manga tie-in circa 1997 before it debuted as an anime series on Japanese television in 1998. You could say the titular space cowboys, or bounty hunters, are be-bopping back to their comic roots. 
The books will be both fiction and nonfiction, with the first, a 320-page paperback prequel novel, landing on November 23, 2021 a few days after the Netflix series drops. With the colon-happy title of "Cowboy Bebop: A Syndicate Story: Red Planet Requiem," the novel retails for $15.95 and is billed as "an exclusive adventure leading into the events of the series." 
According to the press release from Titan, it will "explore the rich history of Cowboy Bebop through the eyes of a young Spike Spiegel and Vicious." Sean Cummings, a staff writer on the series, serves as author.
Comic Series and Coffee Table Book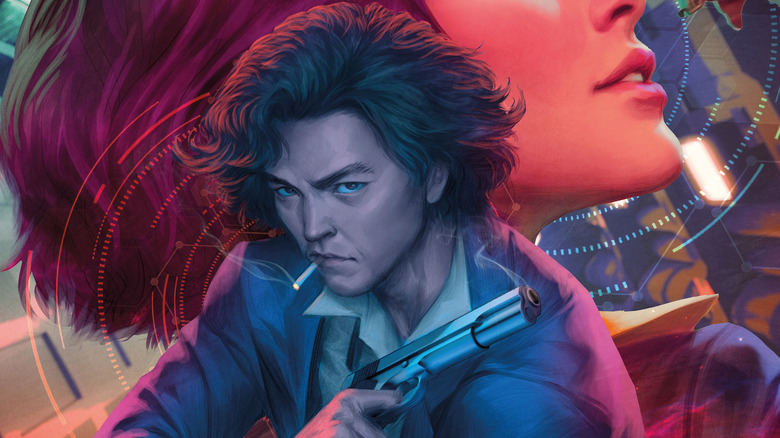 Titan Publishing
"Cowboy Bebop: The Comic Series" is a four-issue limited series. Set in the year 2171, it will follow the Bebop spaceship crew as they "chase an ex-gang member who holds a vest which gives the wearer unlimited luck." It's written by Dan Watters, with interior art by Lamar Mathurin and cover art by Stanley "Artgerm" Lau. Issue #1 lands in December 2021 and the full series will be collected in trade paperback form in May 2022.
Spring 2022 will also see the release of Jeff Bond's behind-the-scenes coffee table book, "Cowboy Bebop: Making the Netflix Series," which is 176 pages and retails for $39.95. It features an exclusive foreword by showrunner André Nemec and is packed with concept art and behind-the-scenes photography, "as the cast and crew tell the story of how one of the most influential anime series of all time was translated over to live action in this much-anticipated series produced by Netflix and Tomorrow Studios."
Here's the synopsis for Netflix's "Cowboy Bebop:"
Based on the worldwide phenomenon from Sunrise Inc., COWBOY BEBOP is an action-packed space Western about three bounty hunters, aka "cowboys," all trying to outrun the past. As different as they are deadly, Spike Spiegel (John Cho), Jet Black (Mustafa Shakir), and Faye Valentine (Daniella Pineda) form a scrappy, snarky crew ready to hunt down the solar system's most dangerous criminals — for the right price. But they can only kick and quip their way out of so many scuffles before their pasts finally catch up with them.
"Cowboy Bebop" hits Netflix on November 19, 2021.