Superhero Bits: The Flash Season 8 Plots Five-Part Armageddon Event, Marvel's Midnight Suns Video Game Trailer & More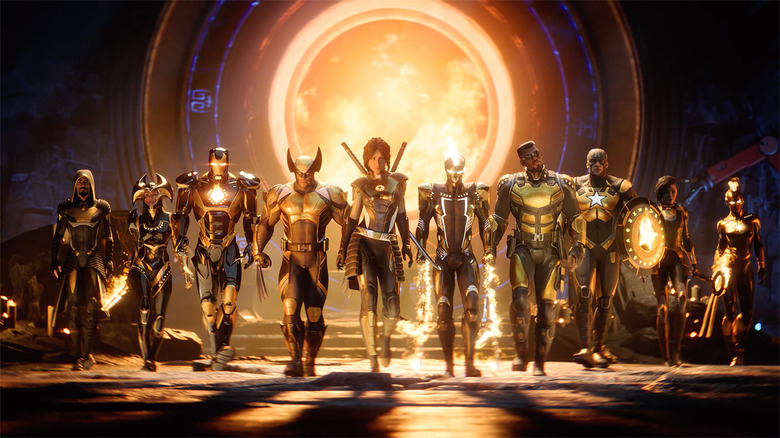 Marvel Entertainment
Superhero Bits is a collection of stories, updates, and videos about anything and everything inspired by the comics of Marvel, DC, and more. For comic book movies, TV shows, merchandise, events, and whatever catches our eye, this is the place to find anything that falls through the cracks.)
In this edition of Superhero Bits:
Marvel's Midnight Suns video game is a new tactical RPG experience
The Flash season 8 will kick off with a five-part "Armageddon" event
The finale of Supergirl will bring back some familiar faces
Get a load of the Easter eggs from Marvel's What If...? episode three
All that and more!
Marvel Future Revolution Gameplay Deep Dive
"Marvel Future Revolution" is available now, and if you haven't yet taken a dive into the open world mobile game, here's an extensive look at the gameplay from Marvel Entertainment. For those who maybe haven't heard about the game until now, check out the official synopsis:
Marvel Future Revolution begins when numerous Earths converge in the multiverse to form an entirely new 'Primary Earth' filled with unique zones and missions to explore, such as the high-tech New Stark City, the dangerous Hydra Empire, the wild and rugged Sakaar, and many more. As agents of the newly formed 'Omega Flight' Super Hero team, players will work together to battle an onslaught of Super Villains and defend the 'Primary Earth' from a never-ending series of threats.
The Flash Season 8 Will Begin with Five-Part Armageddon Event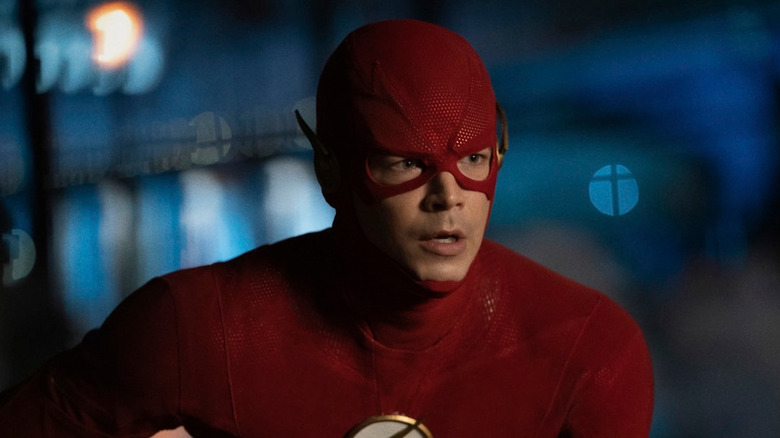 The CW
When "The Flash" returns for an eighth season this fall on November 16, it will come with an epic five-part event called "Armageddon." Here's the synopsis:
"A powerful alien threat arrives on Earth under mysterious circumstances and Barry, Iris, and the rest of Team Flash are pushed to their limits in a desperate battle to save the world. But with time running out, and the fate of humanity at stake, Flash and his companions will also need to enlist the help of some old friends if the forces of good are to  prevail."
Along with the cast of "The Flash," the event will also see the return of Brandon Routh, Cress Williams, Kat McNamara, and Osric Chau in their respective roles as The Atom, Black Lightning, Mia Queen, and Ryan Choi. They'll also be joined by "Supergirl" co-star Chyler Leigh as Sentinel and Javicia Leslie as Batwoman herself, marking the first time the new version of the character has crossed over with the rest of the Arrowverse. As for the villains, Tom Cavanagh and Neal McDonough will be back as Eobard Thawne/Reverse-Flash and Damien Darhk respectively.
Showrunner Eric Wallace said in a statement:
Simply put, these are going to be some of the most emotional Flash episodes ever. Plus, there are some truly epic moments and huge surprises that await  our fans. And we're doing them on a scale that's bigger and bolder than our traditional Flash episodes. So yes, 'Armageddon' is a lot more than just another graphic novel storyline. It's going to be a true event for Flash and Arrowverse fans, old and new. Honestly, I can't wait for audiences to see what we've got planned.
There will surely be some surprises in store as well, just as we've seen in previous crossover events in the Arrrowverse.
Supergirl Season 6 - Final Episodes Trailer
"Supergirl" returned this week to begin the last round of episodes for the show's sixth and final season. The CW has teased what's in store for the remaining episodes with this sneak peek. Don't worry, there's still plenty to see before the show is over, because 12 episodes remain this season before it all comes to an end.
The Flash Adds Tony Curran as the Villain Despero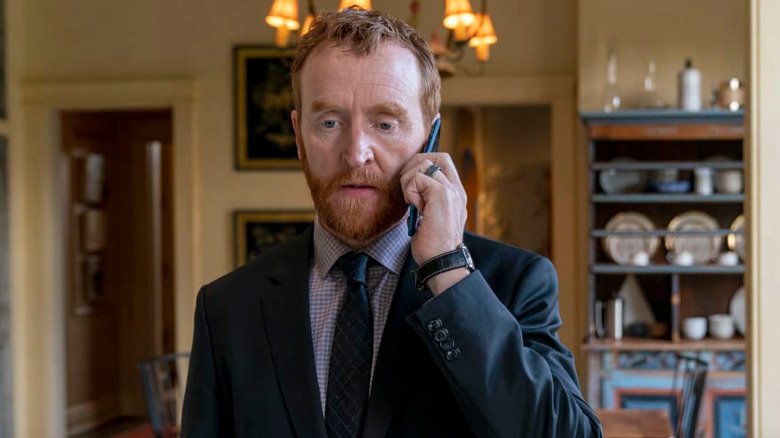 The CW
Along with the epic "Armageddon" event kicking off the eighth season of "The Flash," Deadline reports the series will be adding Tony Curran as the villain Despero. Described as a powerful and intelligent alien possessing incredible telepathic powers who left his homeworld of Kalanor under mysterious circumstances, Despero finds himself facing a deadly mission on Earth that will decide the fate of mankind and put him on a path to dealing with Team Flash. Perhaps Despero will be a key part of the "Armageddon" event kicking off the new season.
Superigrl Will Bring Back Familiar Faces for the Finale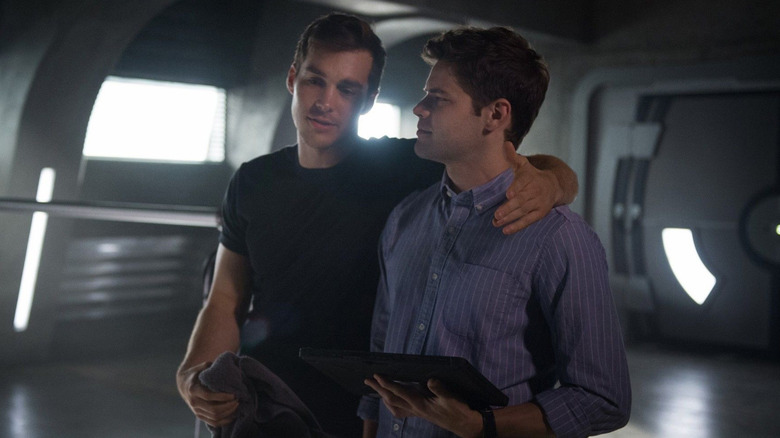 Showtime
Since "Supergirl" is coming to a close with this sixth season, it's only appropriate that some cast members who have since departed the series return for the finale. Entertainment Weekly has learned that Mehcad Brooks, Jeremy Jordan and Chris Wood will be reprising their roles as James Olsen (Guardian), Winn Schott and Mon-El respectively.
Jeremy Jordan and Chris Wood departed the series back at the end of season 3, when Winn left with Mon-El and the Legion of Superheroes to go back to the future. But the two returned for the show's 100th episode. As for Brooks, this will be his first time back on the show since leaving at the beginning of the fifth season, when James left National City to run his hometown's local newspaper.
On their return, "Supergirl" star Melissa Benoist said:
"It would not have felt right if they hadn't come back. I loved seeing my friends. [Laughs] I loved seeing Mehcad Brooks. I loved seeing Jeremy. I loved having Chris back, obviously. I don't think it would've been a right goodbye if the people who came back hadn't come back, so I'm very grateful that they did. It's always difficult to get that many people back in the same place, especially in the pandemic, so I'm really glad it worked out that way."
Stargirl Season 2 - "Summer School: Chapter 4"
Here's the promo and official synopsis for the fourth episode of the second season of "Stargirl" on The CW:
As Pat (Luke Wilson) considers whether he should come clean to Courtney (Brec Bassinger) about Eclipso's past, a surprise visit from Crock (Neil Hopkins) and Paula (Joy Osmanski) catches him and Barbara off guard. A tense run-in with The Shade (Jonathan Cake) provides Courtney with some valuable information. Finally, Cindy (Meg DeLacy) makes her move.
Lea Thompson directed the episode written by Taylor Steitz.
Mary Elizabeth Winstead Down to Return as Huntress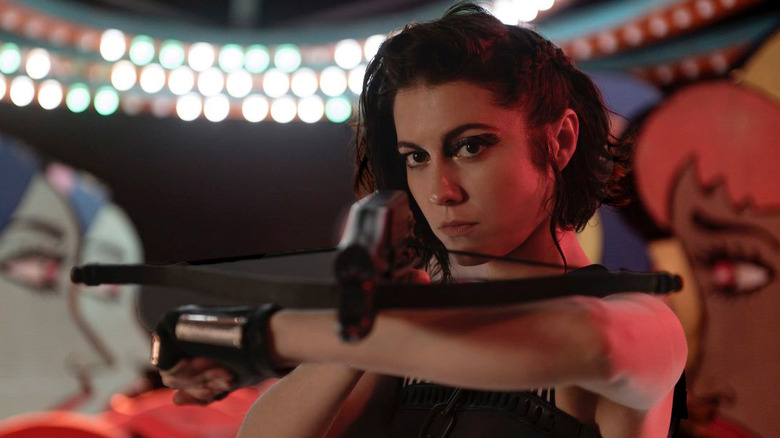 Warner Bros. PIctures
We're not sure if a "Birds of Prey" sequel will come together anytime soon, but Huntress actress Mary Elizabeth Winstead is hoping to reunite with everyone. Honestly, she's up for coming back as Huntress in almost any capacity. Winstead recently told ComicBook.com:
"I'm down for anything, really, I think Huntress is such a fun character, I don't know if there's any plans in the future to continue that version of Huntress, because there's a few different versions out there, in the comic books there's different versions, so I don't know ifthat's what's in store. But I'm happy I got the chance to do at least one iteration of her and if that iteration continues then I'd love to be a part of it, but we'll see what happens."
So while the future may be uncertain for "Birds of Prey," at least we know Winstead is waiting for the call to return to the DC Universe.
Marvel's What If...? Episode 3 Easter Eggs
Marvel's "What If...?" has unveiled the murder mystery of "What If...the World Lost Its Mightiest Heroes?" But there's even more lingering underneath the surface of the latest episode, and ScreenCrush has uncovered a bunch of Easter eggs, callbacks, and comic book references that you might have missed.
Shazam! Fury of the Gods Nearing the End of Production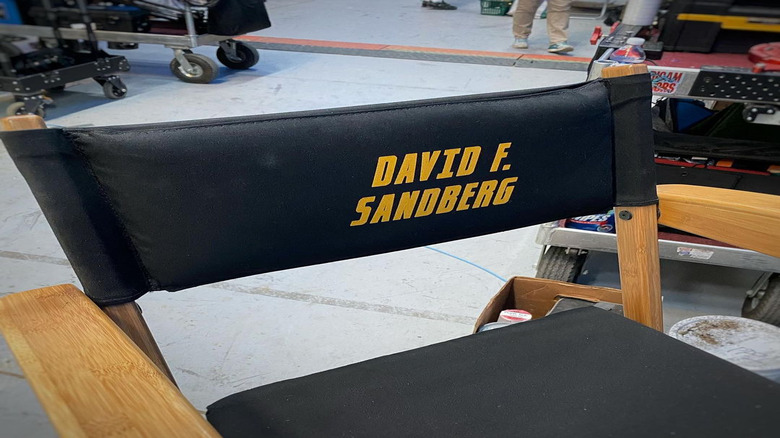 David F. Sandberg
Director David F. Sandberg took to Instagram with a photo from the set of "Shazam! Fury of the Gods." There's not anything to be shown except the filmmaker's chair on set, but Sandberg revealed that they've been shooting for 68 days, which is how long the shoot was for the first "Shazam!" movie. Sounds like the sequel might be upping the stakes a bit if production is lasting longer. Then again, maybe it's just more difficult to shoot efficiently with COVID-19 protocols in place.
Marvel's Midnight Suns Video Game Trailer
Marvel's Midnight Suns is a new RPG video game that was just announced by Take-Two Interactive Software, Inc., 2K, and Firaxis Games. It will have players facing off with some dangerous mystical forces and not the usual super villains you're used to seeing in the Marvel Cinematic Universe. Here's the official synopsis:
Marvel's Midnight Suns is a new tactical RPG set in the darker side of the Marvel Universe, putting you face-to-face against demonic forces of the underworld as you team up with and live among the Midnight Suns, Earth's last line of defense.