I'm Your Man Trailer: Dan Stevens Is Your Robot Boyfriend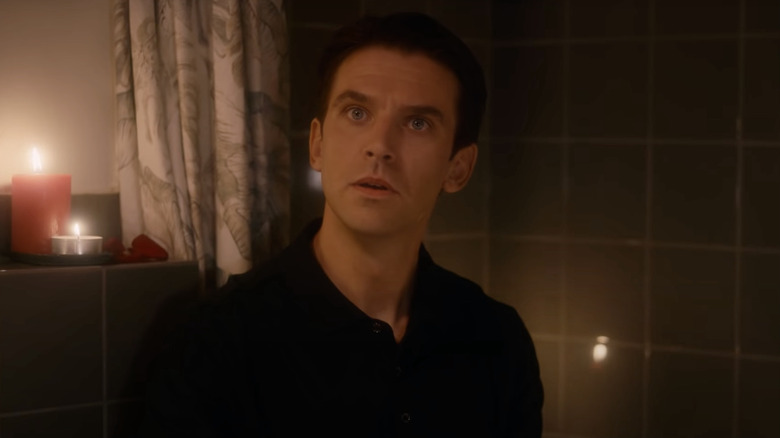 Letterbox Filmproduktion/SWR
Dan Stevens is here to greet you in German with a trailer for "I'm Your Man," a romantic comedy in which he plays an amorous robot. Maren Eggert co-stars in the German-language film, which won her the Silver Bear award for Best Leading Performance at this year's Berlin International Film Festival.
It's the newest movie from Maria Schrader, who is next set to helm the Weinstein investigation film, "She Said." Schrader also won a Primetime Emmy Award last year for Outstanding Directing for a Limited Series, thanks to her work on Netflix's "Unorthodox."
View the trailer for "I'm Your Man" below.
I'm Your Man Official Trailer
"Listen, Tom. I'm not looking for a partner. I'm just testing you and writing an evaluation."
All of us, even those who aren't named Tom, have probably heard those words from a prospective dream partner at some point in our lives. Usually, they're followed by a peer-reviewed paper detailing our various neuroses ... or maybe that's just my own subjective dating experience?
Whatever the case, who knew Dan Stevens could speak German, let alone deliver a whole rom-com performance in that language? Stevens has continued working on the small screen since FX's "Legion" wrapped up in 2019. He's lent his voice to a couple of animated TV series, "Kipo and the Age of Wonderbeasts" and HBO Max's "The Prince", and in 2021, he appeared in Amazon Prime Video's live-action sci-fi anthology, "Solos." On the big screen, he's had roles in "The Call of the Wild," "The Rental," "Eurovision Song Contest: The Story of Fire," and "Blithe Spirit" — and that was just in 2020.
Now, he's back with his unnaturally blue eyes to embody a love robot who will drop his trousers at the first hint of a coitus command. If the statistic he quotes in the trailer is accurate, then 93% of German women may be dreaming of him already.
The official synopsis for "I'm Your Man," via film distributor, Bleecker Street, is as follows:
Alma (Maren Eggert) is a scientist coerced into participating in an extraordinary study in order to obtain research funds for her work. For three weeks, she must live with a humanoid robot tailored to her character and needs, whose artificial intelligence is designed to be the perfect life partner for her. Enter Tom (Dan Stevens), a machine in human form created solely to make her happy. A playfully romantic tale, I'M YOUR MAN questions what love and longing really mean in the modern age.
"I'm Your Man" opens in select theaters on September 24, 2021.