The Morning Watch: Cruella's Fierce Fashion Diary Featurette, The Conjuring 3: The Exorcism Of Fear & More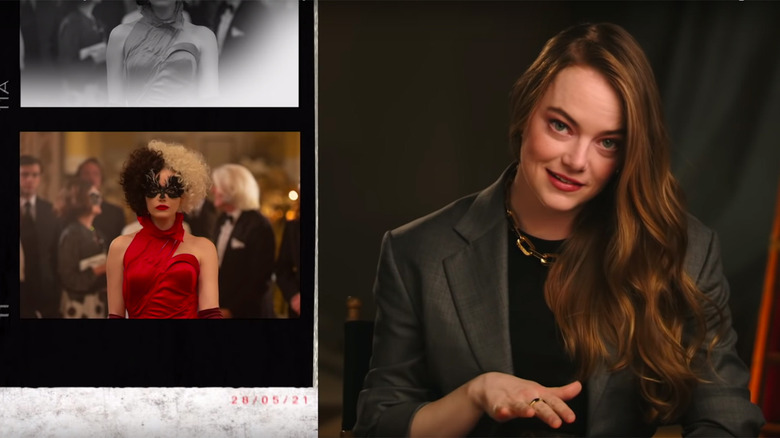 Disney
(The Morning Watch is a recurring feature that highlights a handful of noteworthy videos from around the web. They could be video essays, fan-made productions, featurettes, short films, hilarious sketches, or just anything that has to do with our favorite movies and TV shows.)
In this edition, take a closer look at the incredible fashion on display in Disney's fierce "101 Dalmatians" prequel story "Cruella." Plus, go behind the scenes of the spine-tingling exorcism from the opening sequence of "The Conjuring: The Devil Made Me Do It." And finally, listen as Elijah Wood takes a look back at some of his most memorable characters in the last 20 years of his career, from "The Lord of the Rings" to "Grand Piano" and plenty more in between.
The Fashion of Disney's Cruella
First, Emma Stone looks positively fabulous in Disney's villain origin story "Cruella," and this new featurette, which teases the return of the film on Disney+ this Friday, digs into the gorgeous looks she wows everyone with over and over again. But she's not the only one who is decked out in stylish and inventive threads in this story set in the heart of the rebellious fashions of 1960s London. Emma Thompson also provides a closer look at the wild wardrobe she wears as The Baroness.
The Conjuring: Exorcism of Fear
Next, "The Conjuring: The Devil Made Me Do It" is available now on home video, both on digital and 4K Ultra HD/Blu-ray combo pack. Here's a tease of the bonus features from the horror sequel with a featurette focusing on the intense opening exorcism that sets the stage for the terrifying mystery that follows. In fact, the scene is based on a supposedly real exorcism, and the filmmakers were inspired by real audio from the supernatural moment that shook a Connecticut family to their core.
Elijah Wood Looks Back at His More Memorable Characters
Finally, with his new film "No Man of God" now available on VOD and playing in limited theaters, Elijah Wood sat down with GQ to take a look back at some of the more memorable characters from the past 20 years of his career. It should come as no surprise that he starts with "Lord of the Rings," the performance for which he will be known for the rest of his life. But he also digs in to "Eternal Sunshine of the Spotless Mind" and more obscure roles in the likes of "Maniac," "Grand Piano," "Come to Daddy," and more.