Superhero Bits: Heart To Heart With MODOK, JB Smoove May Have Confirmed A Huge Spider-Man Rumor & More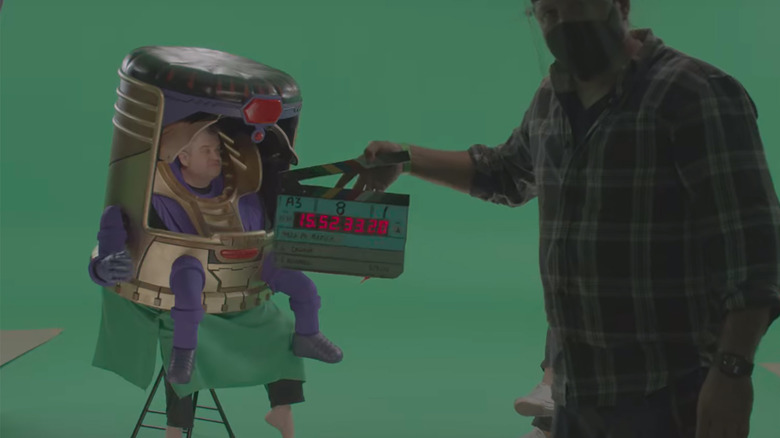 Marvel Television / Hulu
Superhero Bits is a collection of stories, updates, and videos about anything and everything inspired by the comics of Marvel, DC, and more. For comic book movies, TV shows, merchandise, events, and whatever catches our eye, this is the place to find anything that falls through the cracks.)
In this edition of Superhero Bits:
Find out why T'Challa is still called Star-Lord in "What If...?"
Fans think they spotted Matt Murdock in the "Spider-Man: No Way Home" trailer
Clark Gregg is grateful to keep returning as Agent Coulson
Patton Oswalt has a heart to heart interview as MODOK
All that and more!
Why Does T'Challa Have the Star-Lord Nickname in What If...?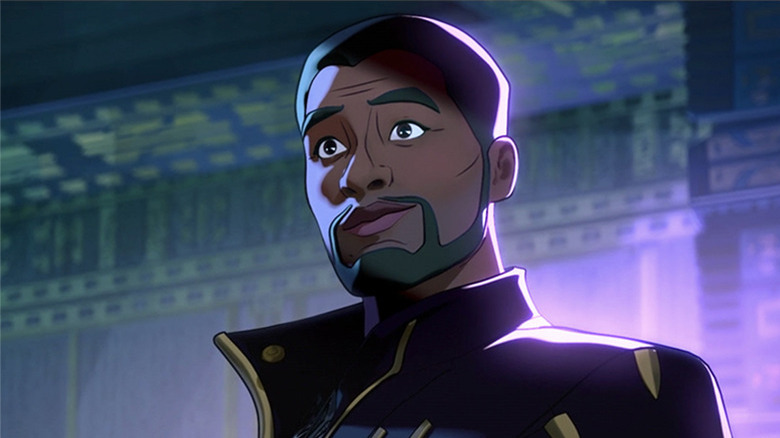 Marvel Studios / Disney+
Fans have been wondering why T'Challa has the name Star-Lord in Marvel's "What If...?" animated series when that's something that was intimately tied to Peter Quill as a nickname given to him by his late mother. Writer A.C. Bradley explained why the name was given to T'Challa while speaking with Discussing Film. Bradley explained:
"Before someone on Twitter tells me that Star-Lord was the nickname that Peter Quill's mom gave to him, the reason he's called Star-Lord is that we were guessing that Yondu knew that Star-Lord was also the nickname of Ego. That [Meredith Quill] called Peter Star-Lord because she knew Ego was not human. And so that's how the word was in the ether, that Yondu was aware of it and he started calling Peter almost as a fun joke. And then it kind of just kept going."
That makes logistical sense, but I'm not sure it's the best explanation. Of course, having a new nickname would have required a whole new explanation as to how T'Challa got it, and it might have been a bit more clumsy that way. So we'll let it slide.
Is the Devil in the Details?
In combing through the "Spider-Man: No Way Home" trailer (just as we did with our extensive trailer breakdown), fans seem to think that Matt Murdock (Charlie Cox) can be seen in the interrogation scenes with Peter Parker. This is a cameo that has been rumored since the sequel began production, and while we're not fully ruling it out, we won't believe it until we see it in the final cut of the movie.
Spidey and His Amazing Friend (with Over 22,000 Comics)
Andrew Van Huss first visited a comic bookstore when he was 4-years-old, and now the life-long Spider-Man fan owns over 22,000 comic books. Out of all of them, his Spider-Man comics are his most prized possessions, and in this cute video from Marvel Entertainment, we see how he's passed his love for the webslinger down to his young son, creating the next generation of wallcrawling fans.

Did JB Smoove Just Confirm Tobey Maguire's Return as Spidey?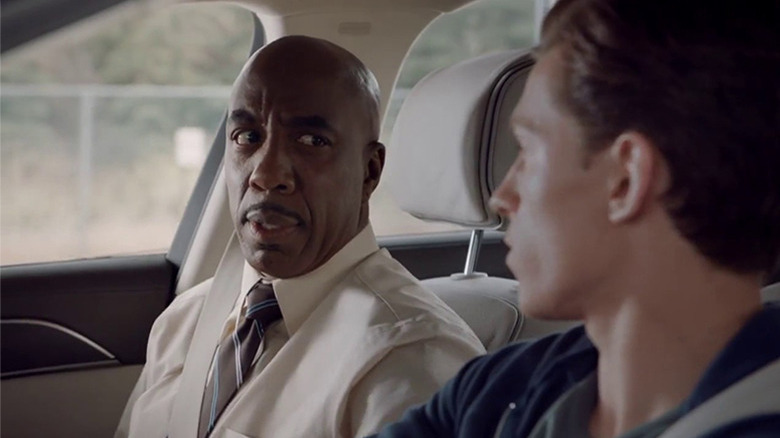 Marvel Studios / Audi
In an interview with The Illuminerdi, actor JB Smoove may have accidentally confirmed the return of Tobey Maguire as Spider-Man in the upcoming sequel "Spider-Man: No Way Home." Though the actor's return has been rumored for while, no one has been willing to confirm such an exciting prospect. However, Smoove might have slipped up when he was asked about the Marvel Studios movie. First, Smoove sid he's most excited to see Jamie Foxx return as Electro, saying:
"Of course man, Jamie Foxx coming back, baby. Come on, what's up, Jamie! That's my dude right there, I'm excited, I'm very excited about it."
Then the interviewer asked Smoove which Spider-Man he was excited to see team-up with Tom Holland, to which he replied:
"Tobey Maguire of course, man."
Uh-oh. We're pretty sure you're not supposed to talk about that, Smoove. Then again, he could have been answering as if it was a hypothetical situation where he merely picked which one he'd be more excited to see. But we're betting this actually confirms what we've been hearing for months now.
Shang-Chi and the Legend of Yet Another TV Spot
Just when you thought you'd seen all the footage of "Shang-Chi and the Legend of the Ten Rings" that Marvel Studios will release before the movie arrives on September 3, 2021, we have an extended TV spot. This one features a little more of Wong (played by Bendedict Wong), who will be seen in some kind of cage match involving the return of Abomination from "The Incredible Hulk," and that's something we're very curious about.
Clark Gregg is Grateful for Another Return for Agent Coulson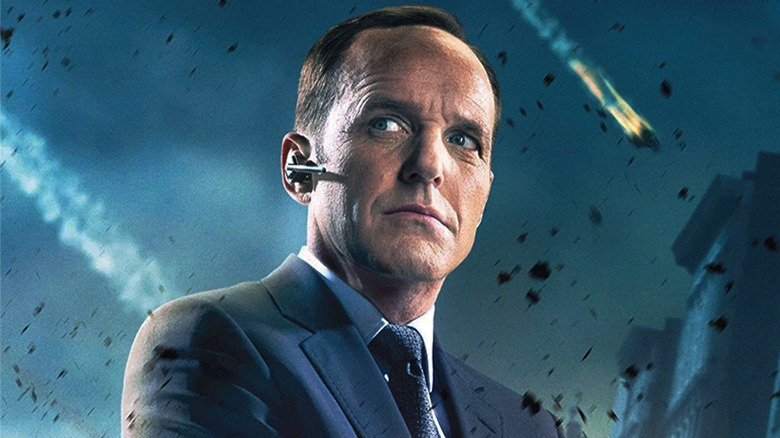 Marvel Studios
Even though Agent Coulson perished in "The Avengers" in 2012, Marvel found a way to bring him back for a seven season run on the ABC series "Agents of SHIELD," not to mention a supporting role in "Captain Marvel." Now Clark Gregg is happy to be reprising the role yet again in Marvel's "What If...?" animated series, and he spoke to Entertainment Weekly about what a pleasant surprise it's been to keep the character going for so long. Gregg said:
"It's not just a platitude — honestly, I felt pretty grateful at the end of The Avengers, even though it didn't turn out so well for my guy. And then the calls just kept on coming: Agents of SHIELD and then another season, another season... seven seasons. And then Captain Marvel and then What If...? and oh my gosh — I don't know how much I'm allowed to say, but to enjoy familiar faces, it's nice to see them."
Did Clark Gregg almost spill the beans on the possible return of Agent Coulson in another upcoming Marvel Studios project? It wouldn't be out of the question, especially with the multiverse now coming into play in the Marvel Cinematic Universe. We'll just have to wait and see what happens.
Heart to Heart with MODOK
In a short, amusing promo for Marvel's "MODOK" series from Hulu, executive producer Jordan Blum sits down to speak with the giant-headed villain himself. However, making this all the more entertaining is that this isn't some stop-motion animation and live-action hybrid. As the opening of the video reveals, "MODOK" voice star Patton Oswalt is situated inside a giant life-size version of the character, and he's answering some very important questions.