Shang-Chi Star Simu Liu Wants To Team Up With Spider-Man In The MCU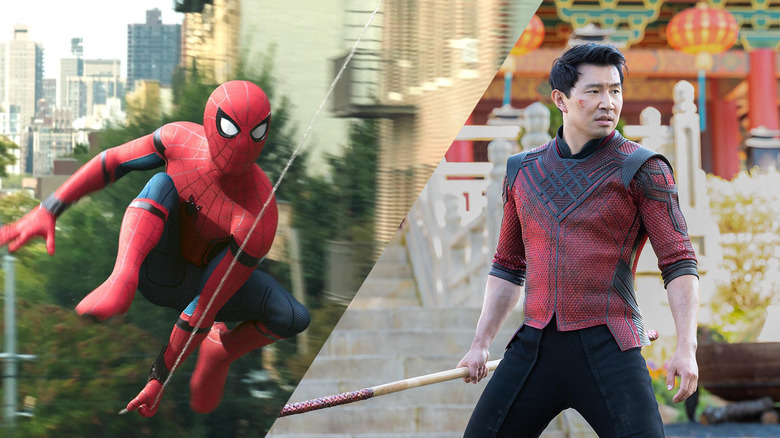 Marvel
Simu Liu is calling for the Spider-Man crossover you didn't know you needed. While Liu shows off his martial arts and karaoke skills as the star of Marvel Studio's latest feature film, "Shang-Chi and the Legend of the Ten Rings," he's clearly spent his off-screen hours digging deep and going through his character Shang-Chi's wilder storylines.
In a recent interview with Screen Rant, Liu made it clear that there's one particular MCU storyline that he'd love to see on the big screen:
"There's this very famous story in which Shang-Chi and Spider-Man have a little team-up moment...I don't know if you're familiar with this, but in the comics, Spider-Man needs a little bit of help with his martial arts; he needs to brush up a little bit. And says, yeah, I'll help you, I'll develop a whole style based on your abilities — and they call it the Way of the Spider."
A Ticket to Spider-Island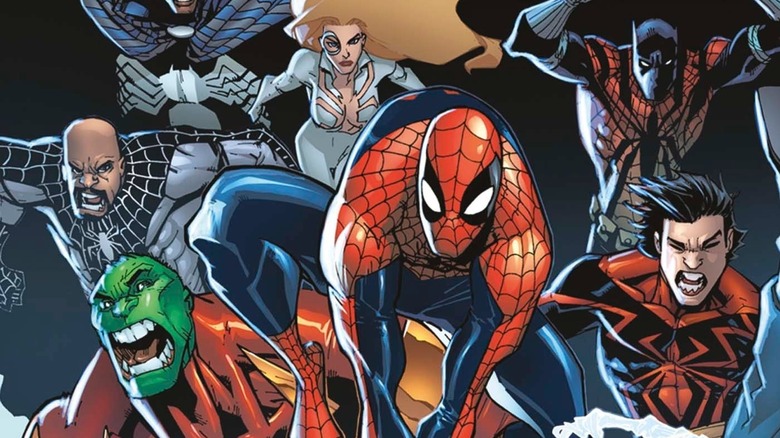 Marvel Comics
The very on-theme "Way of the Spider" plotline comes straight from the 2011 "The Amazing Spider-Man" off-shoot titled "Spider-Island," which featured a number of Spider-Man crossovers. Despite the fact that "Spider-Island" sounds like a campy horror film that you could screen as a double feature with "Sharknado," the comic takes an unusual approach and flips the superhero script.
Over 14 issues, the series explores a world in which Peter Parker has lost his magical spider-powers, all while a million New Yorkers have gained arachnid-y abilities of their very own. Everyone from hardcore villains to Spidey's girlfriend, Carlie Cooper, gets in on the superhero action, while Shang-Chi (and some other super-powered friends) step in and help out.
Calling Kevin Feige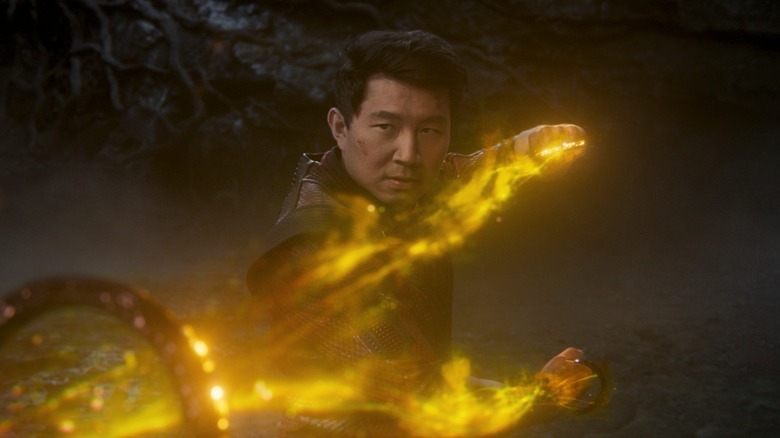 Marvel
But Liu is more than just a fan gushing about his favorite comic book moments. In the same interview, he follows up his quick stroll down Marvel history lane by calling out MCU producer and creator Kevin Feige:
"I'm outing myself as a huge comic book nerd. But that's something I really want to see and I really hope that Kevin [Feige] gets to see this interview so that he can potentially put it in a future movie somewhere."
Hopefully, Feige has his Google Alerts correctly calibrated, because we'd love to see a world in which our current Spider-Man, Tom Holland, and Liu spend some serious screen time playing off of each other's goofy charisma, all while showing off some impressive martial arts moves.
At the very least, we do know that the "Spider-Island" storyline was on Marvel's radar relatively recently. The plot was wrapped into an arc of "Spider-Man," the 2017 Disney animated series, but there's no word on Liu's thoughts about the animated version. Regardless, we hope Liu's request makes its way to Feige. I mean, he must know someone who can put in a good word, right?