The Suicide Squad Pays Tribute To James Gunn's Late Best Friend Dr. Wesley Von Spears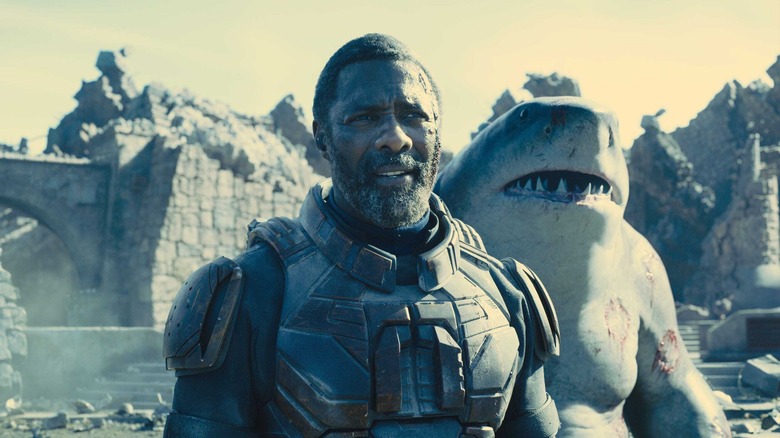 Warner Bros.
Now that we're a few weeks past the release of "The Suicide Squad," we're getting some more insight from director James Gunn on some hard-to-catch Easter eggs. This one focuses on his tribute to one Dr. Wesley Von Spears.
In the film, the bad guys smoke stogies, as villains tend to do. Unless they're a frazzled newspaper editor, a poker player in a 1930s movie, or Arnold Schwarzenegger, cigars are reserved almost solely for bad guys.
The brand of cigars in "The Suicide Squad" don't actually exist. Much like how Quentin Tarantino invented his own brand of cigarettes (Red Apple, of course), Gunn decided he wanted to make his own label ... one that just happened to have his longest, oldest friend as the mascot.
Gunn's Best Friend
Dr. Wesley Von Spears is Gunn's dog. If you follow the director on social media, you'll know this. He tweets about his animals like they were his kids, and you can't blame him. They're super adorable.
Sadly, Dr. Von Spears passed away during the making of "The Suicide Squad," but he'll live on eternally as the face of those fine, top-quality cigars chosen by the murderous warlords experimenting on a giant alien starfish.
The cigars in #TheSuicideSquad are "Dr. Wesley Von Spears" brand, named after my best pal of 16 years, who passed away a couple weeks before finishing filming. Wes can also be seen in my assistant Meg's arms in the foster home with @stormreid watching TV near the end of the film. pic.twitter.com/KxbwejEjqC

— James Gunn (@JamesGunn) August 23, 2021
A Starro-Sized Heart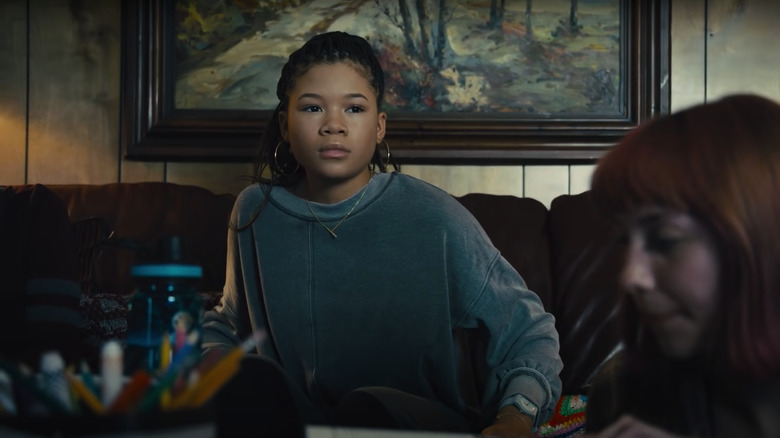 Warner Bros.
In his tweet, Gunn also mentions that his four-legged friend makes a physical appearance toward the end of the movie when we see Storm Reid's Tyla at her foster home watching the news of the Task Force X taking on Starro.
This is something I love about James Gunn. He's got a big heart and he always finds ways to show that onscreen. He does it with his writing, which always tends to include themes of friendship and family (both biological and found), and his characters rely on empathy. They can be smart-asses. Their actions can be negative at times. But there's a heart to it all.
It's no surprise to me that he'd honor his pet this way and pepper it in with such care. A lot of design work went into that logo, and it looks legit, too! I could totally see that cigar box fitting in nicely amongst the Romeo y Julietas and Cohibas in the walk-in humidor at any given Specs.
So, thanks for sharing that little piece of trivia, Mr. Gunn. You have my condolences on the passing of your friend, and I'm very happy you immortalized him the way you did. It certainly brings a smile to my face, and I'll definitely be looking out for those Dr. Wesley Von Spears cigars on my next viewing of "The Suicide Squad."