Free Guy: Everything You Need To Know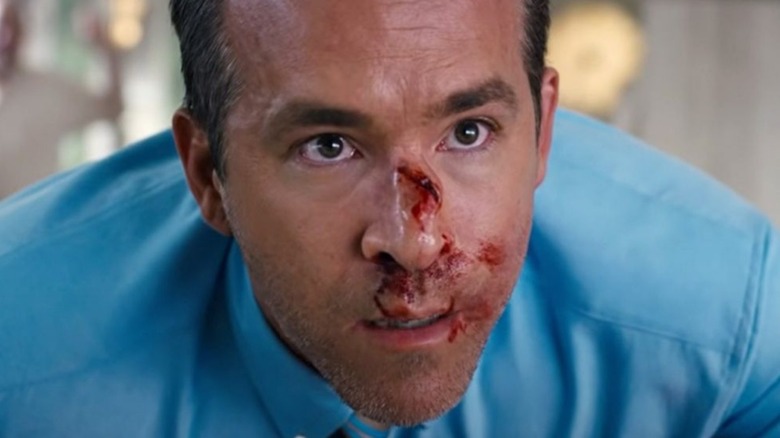 20th Century Films
(Welcome to ...And More, our no-frills, zero B.S. guide to when and where you can watch movies and shows, and everything else you could possibly stand to know.)
After being delayed over a year due to the coronavirus pandemic, the video game-inspired action comedy Free Guy finally hit theaters on August 13, 2021. Ryan Reynolds stars in the blockbuster movie from Real Steel director Shawn Levy, and we've got everything you need to know about the movie right here.
What is Free Guy?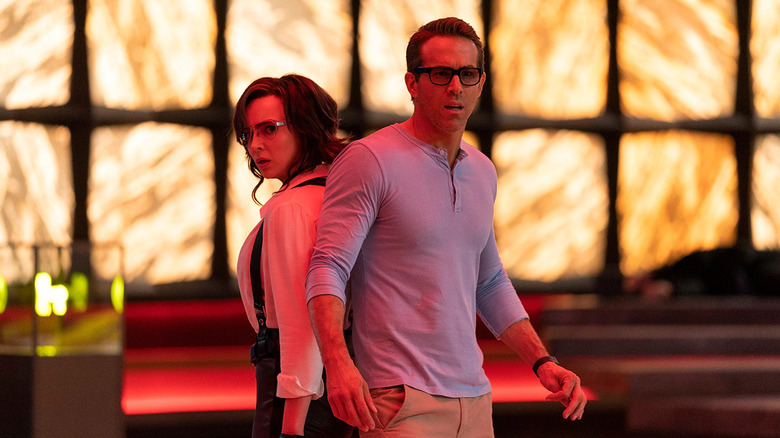 20th Century Films
Inspired by wildly violent open-world video games like Grand Theft Auto, Free Guy follows a non-playable background character in a video game who is suddenly awoken from his daily bank teller routine and tasked with saving his video game world from being destroyed. It's like The Truman Show meets Wreck-It Ralph with some of Last Action Hero and The Matrix thrown in for good measure. So there's a lot going on here, but in a fun blockbuster kind of way.
Free Guy synopsis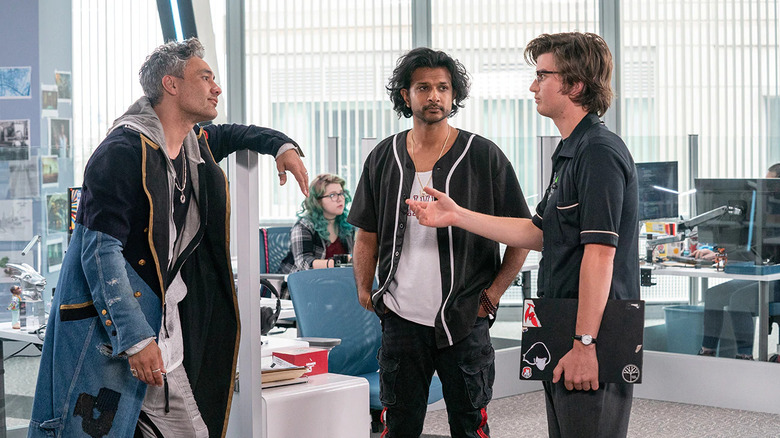 20th Century Films
Here's the synopsis for Free Guy:
In "Free Guy," a bank teller who discovers he is actually a background player in an open-world video game, decides to become the hero of his own story...one he rewrites himself. Now in a world where there are no limits, he is determined to be the guy who saves his world his way...before it is too late.
Free Guy director, crew, and more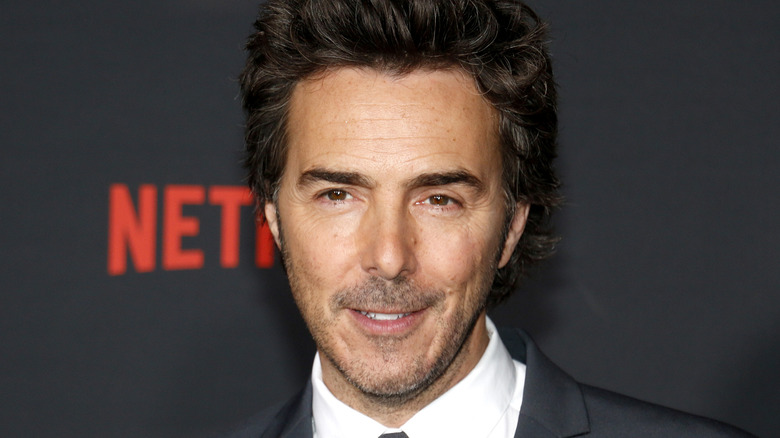 Tinseltown/Shutterstock
Free Guy was directed by Shawn Levy, who previously helmed the entire Night at the Museum franchise and the robot boxing movie Real Steel, as well as the comedies The Internship and Date Night. Levy is also an executive producer and director on Stranger Things. The script was written by Matt Lieberman (The Christmas Chronicles, Scoob!) and Zak Penn (The Avengers, X2: X-Men United). For his part, Levy hoped the movie reflects a lot about how we lived in 2020:
"It's like all of us have felt stuck in a loop, and all of us have felt like a background character in someone else's story. And this idea of, like, stop living in the background, or notice the person in the background. Empathize with the person in the background. That's a big part of the themes that play in this movie, and while they're called NPCs, non-player characters and it's set in a video game, the movie is really not about video games as much as it is about being a person in the world and how you choose to live."
Ryan Reynolds was also a producer on the movie, and he thinks it's the best film he's made yet. Reynolds said previously:
"I do think it's the best moviemaking experience that I've ever had easily, but also I think [it's] the best movie I've ever done. You know, it's the most pertinent to our times, in that sense. Where I feel Deadpool was like a movie that was pertinent to the comic book culture when it came out, this really, to me, speaks to a broader kind of spectrum of where we are in the world, and not only that, but how we are in the world. I think that's one of the reasons I think it's my favorite movie."
Free Guy also came with a score by Christophe Becke, who composed the music for Frozen, WandaVision, and Edge of Tomorrow, just to name a few.
Free Guy cast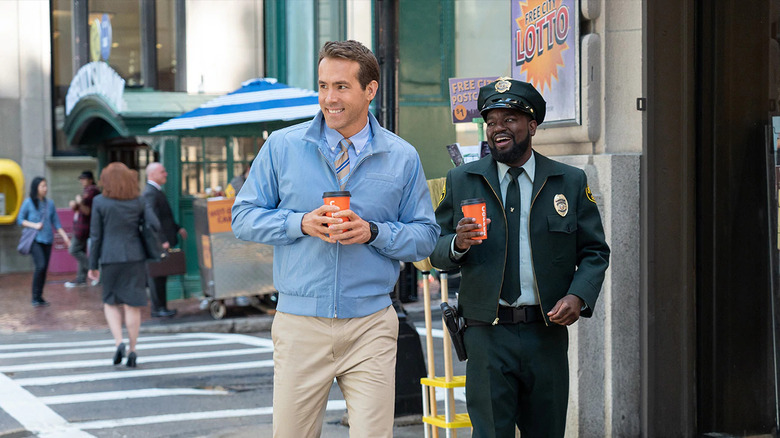 20th Century Films
Free Guy stars Ryan Reynolds as the film's main character, a video game bank teller named Guy, and of course he brings all of his sarcastic charm with him. Jodie Comer (Killing Eve) plays the badass video game character Molotov Girl, who breaks Guy from his background character routine. She also portrays Millie, the gamer who controls her in the real world.
Meanwhile, Taika Waititi (What We Do in the Shadows, Thor: Ragnarok) plays the douchebag video game creator who is trying to shut the whole thing down for some reason. This was probably a fun role for Waititi to play around with, and there were apparently many alternate jokes he improvised on set.
Joe Keery (Stranger Things), Lil Rel Howery (Get Out), and Utkarsh Ambudkar (Pitch Perfect) all have supporting roles in the movie. There are also cameo appearances by YouTube gaming personalities such as Jacksepticeye, Ninja, Pokimane, DanTDM, and LazarBeam. If you're older than 25, you're probably not going to recognize any of those people, but there are other cameos from famous faces that you will enjoy a lot more — but we won't ruin those here.
Where to watch Free Guy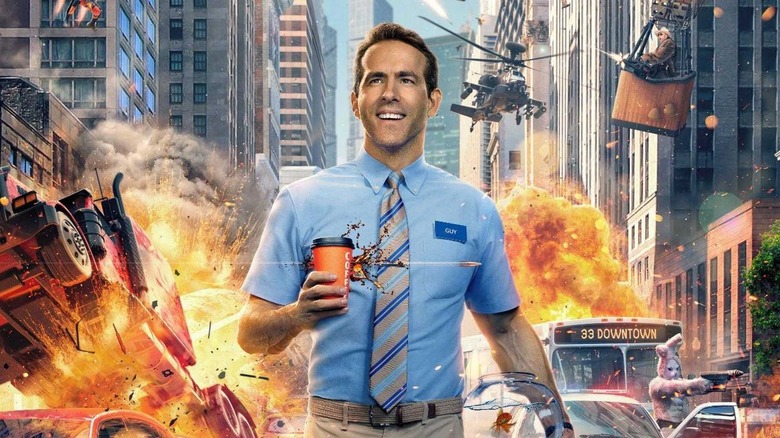 20th Century Films
"Free Guy" is available to buy or rent on multiple digital platforms (including iTunes, Amazon, Google Play, and Vudu), in addition to being available to purchase on DVD, Blu-ray, and 4K. The movie can also be streamed at no extra charge on Disney+ and HBO Max by those with paid subscriptions to those services.
What is Free Guy rated?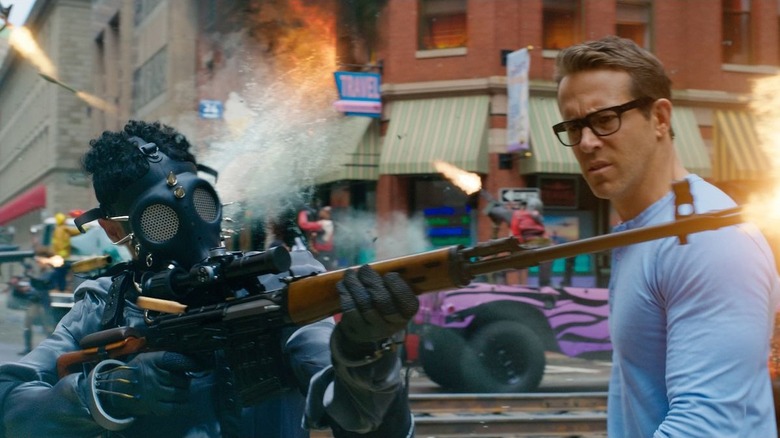 20th Century Films
"Free Guy" was rated PG-13 by the Motion Picture Association (MPA) "for strong fantasy violence throughout, language and crude/suggestive references."
Free Guy's box office performance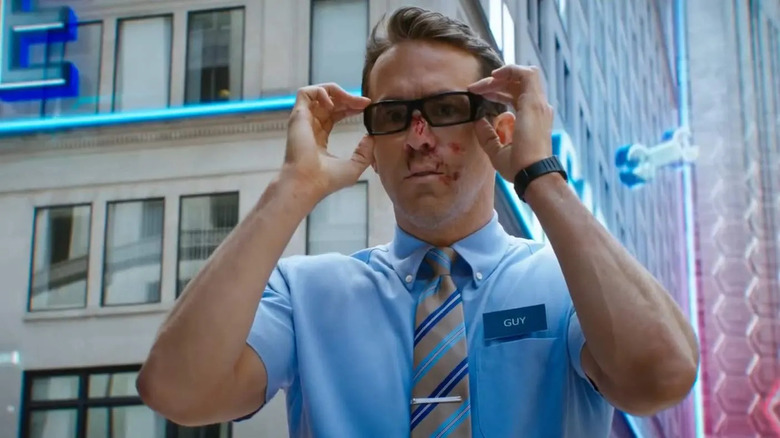 20th Century Films
"Free Guy" was released at a point when the box office was still in the early stages of recovering from the 2020 lockdowns. In spite of this, it managed to debut strongly in the U.S., grossing $28.4 million in its domestic opening weekend. The film would continue to hold well over the weeks that followed, bringing its total U.S. take to $121.6 million. That was good enough to allow the movie to crack the top 10 at the U.S. box office for 2021, making it the only non-sequel or non-adaptation to do so. It certainly qualifies as one of the top sci-fi flicks of 2021.
Internationally, "Free Guy" grossed an additional $209.9 million, bringing its overall global take to $331.5 million. It was the 14th highest-grossing film of 2021 worldwide, as well as one of only two non-sequels or non-adaptations to break the top 20 in terms of movies produced by the U.S. (with the only other one being the animated musical "Encanto").
Critical and audience reception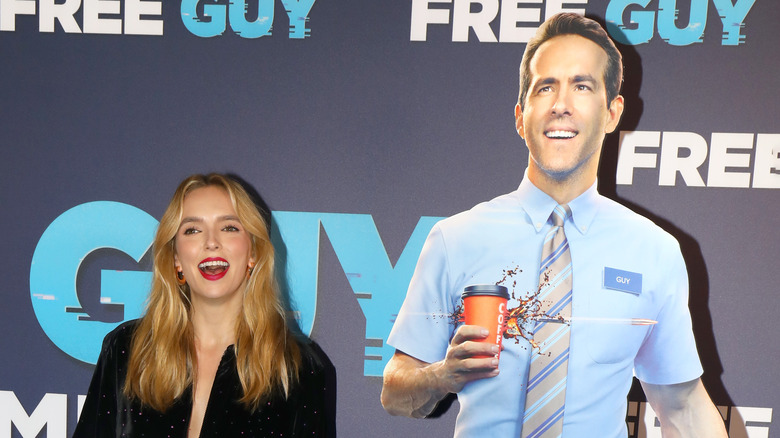 Tim P. Whitby/Getty Images
Reviews for "Free Guy" were generally positive, though not without their caveats. Many critics enjoyed the movie but felt it was overly derivative of older films that do a better job of tackling similar themes or concepts (see: "The Matrix," "The LEGO Movie," "Wreck-It Ralph"). Likewise, Screen Junkie's Honest Trailer for the movie calls attention to the direct parallels between the plot of "Free Guy" and that of "The Truman Show."
/Film's Hoai-Tran Bui raised similar critiques in her review of "Free Guy," describing the film as "a surprisingly wholesome video game movie with a handful of humorous moments and solid performances, that nevertheless feels like it was designed by an algorithm." On the whole, however, she was won over by the film's charms and praised its cast and crew for the earnestness with with they approached the material. Other reviewers felt the same, as evidenced by the movie's critical reception on Rotten Tomatoes (where it holds an 80 percent "Fresh" rating after 291 reviews, with an average score of 7.00/10). The website's Critics Consensus reads:
Combining a clever concept, sweet, self-aware humor, and a charming cast, Free Guy is frivolous fun.
Audiences, by comparison, were even more upbeat on "Free Guy." The film received a 94 percent "Fresh" rating from Rotten Tomatoes users, with an average score of 4.6/5. The movie's Audience Consensus reads:
Free Guy's an all-around good time, with a funny Ryan Reynolds performance leading an exciting story and some impressive special effects.