Maya Rudolph Experiences 'The Shining' On A Sub-Par 'Saturday Night Live' With Special Guests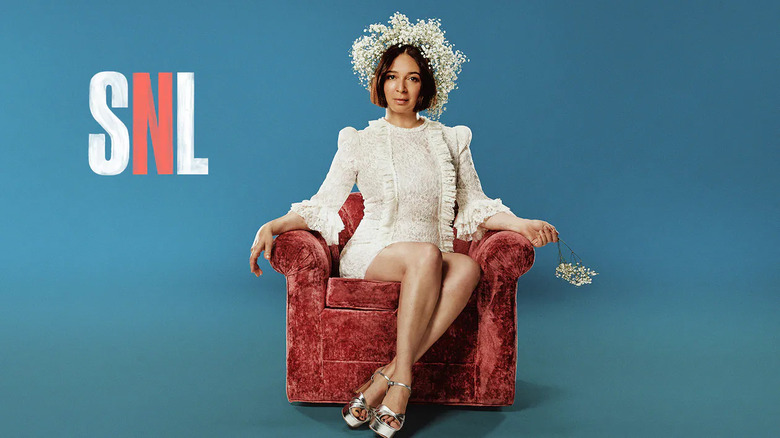 After appearing as Vice President Kamala Harris several times over the past couple years, Maya Rudolph finally came back to Studio 8H to host Saturday Night Live again. Unfortunately, the material didn't accompany the energy and enthusiasm that the Bridesmaids star brought to the table, resulting in an episode that was sub-par, but still had a handful of highlights.
So let's get down to the best and worst sketches of the Maya Rudolph hosted Saturday Night Live.
The Best
There's nothing like Baby Boomers getting access to the coronavirus vaccine despite doing barely anything to squash the spread of it over the past year. And now that they've gotten the vaccines, they're throwing caution to the wind and don't give a shit about anyone else. So why not give them a little rap to celebrate, complete with almost all of the SNL cast putting on their best old age make-up and wardrobe. With the style of 1990s music videos, this is a great sketch.
I'll be honest and say that this sketch isn't even one of the funniest from this episode. But it's such a well-executed tribute to The Shining set in Studio 8H that you can't help but love it. With cameos from Tina Fey and Rachel Dratch, this is one of those pre-recorded sketches that could easily win some kind of short film contest.
The Average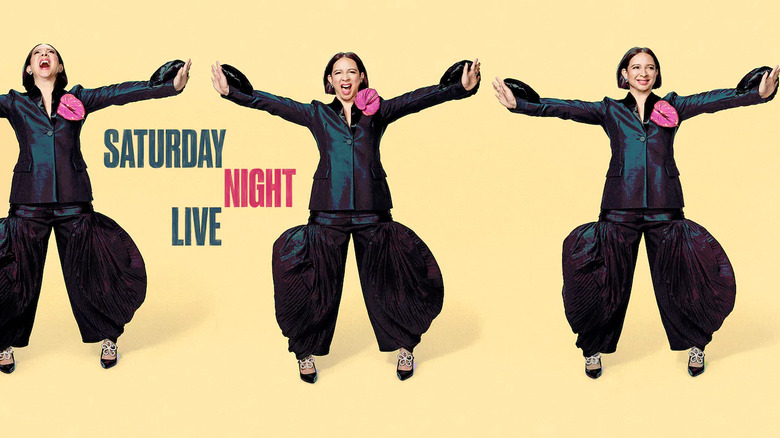 When it comes to Maya Rudolph's impression of Beyoncé, I've never thought of it as accurate, but that doesn't make it any less funny. Rudolph's rendition of Beyoncé is more about capturing the vibe of the R&B star, and this is a solid depiction of what it might be like of she actually made an appearance on Hot Ones.
Have you heard about non-fungible tokens? It's the latest internet craze, and in case you don't understand what they are, here's an Eminem-inspired rap with Pete Davidson, Chris Redd, and musical guest Jack Harlow to explain it. This is another sketch that isn't entirely funny, but rather more helpful than anything. It's informative hip-hop, and it's a good thing they included the lyrics in this video, because it's pretty damn hard to keep up with some of what they're saying. Congrats to Pete Davidson for really leaning into his new niche as SNL's Eminem.
Bringing Kenan Thompson and Maya Rudolph together is always worth a laugh, but this one is more weird than laugh out loud funny. Granted, the characters themselves are exactly the kind you like to see on SNL, they almost feel like Second City characters that need some more time in the oven before being ready for primetime. But Thompson and Rudolph both elevate them a bit and make it work just well enough to be amusing.
Since this appeared towards the end of the night, it's no surprise that this is one of the more oddball sketches of the night. It's also surprisingly sad. The idea of something being funny because it's true doesn't preclude the possibility of also being genuinely depressing because of how accurate it is too. These barfly awards are being handed out to people who are essentially alcoholics, and if you think beyond the drunk slurring and embarrassing monologues, it's kind of a bummer. But there's some excellent character work here too.
The Worst
As much as I love Maya Rudolph as Kamala Harris, this sketch felt very forced from the beginning. The only thing that almost kept me from counting it as one of the worst sketches is how funny it is to see Martin Short as Second Gentleman Doug Emhoff getting intimate with Maya Rudolph. They both come close to cracking a couple times, but beyond that, the sketch mostly falls flat.
Well, at least SNL tried to make a timely vaccination sketch that didn't deal with the political side of the coronavirus pandemic. Opting for an MTV game show format, the sketch hits a lot of familiar beats that game show sketches tend to, and Rudolph's character makes it better than it otherwise could have been, but there are moments here that are met with dead silence. It's just not that funny.
Weekend Update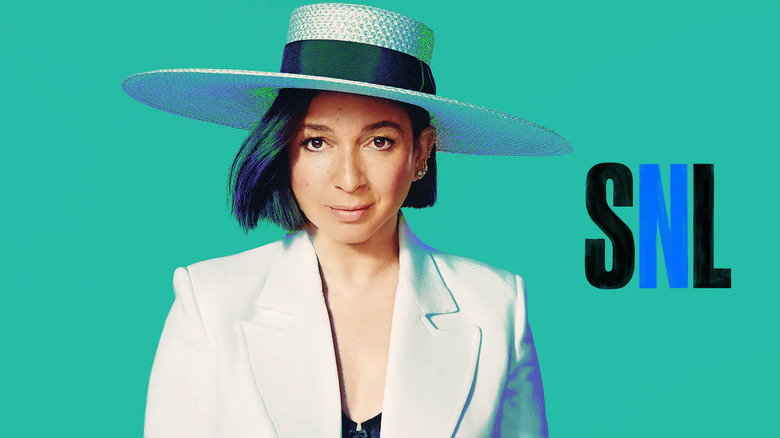 This edition of Weekend Update really dug into some edgier jokes about racial inequality, and it didn't even need to humiliate Colin Jost in order to do it. Michael Che in particular was rather nonchalant about his material, which actually might have made it land even more firmly when all was said and done.
On an unrelated note, I can't stress enough how relieving it is to not have Weekend Update chock full of nightmarish things that a certain president is doing. Sure, there are still plenty of people in Congress worth being pissed off about, but one step at a time.
Sidney Powell on Being Sued by Dominion – How many truly great characters does Cecily Strong have at the Weekend Update desk? The number is certainly high, and even though this one is inspired by a real person, it's taken to a whole new exaggerated level. If Kenan Thompson is the king of pulling off hilarious bookends, then Cecily Strong is the queen of Weekend Update bits (though Kate McKinnon could give her a run for her money)
Bowen Yang on the Rise of Anti-Asian Hate Crimes – When Bowen Yang appears at the Weekend Update desk, it's typically as a character that is roughly the same as many other characters he plays on the show. But here, Bowen Yang gets a chance to be serious at the Weekend Update desk by addressing the anti-Asian hate head-on. It's a powerful sentiment, and I'm glad SNL gave him this platform.
The Host
What can be said about Maya Rudolph that we don't already know? She's a comedy goddess and she's practically SNL royalty. Having her take the featured cast members of SNL under her wing in this fashion is a fantastic bit, as are the made-up names for each of them. While I wish this was a monologue that ventured more behind the scenes of SNL, one of my favorite recurring gags, this still worked fairly well.
The MVP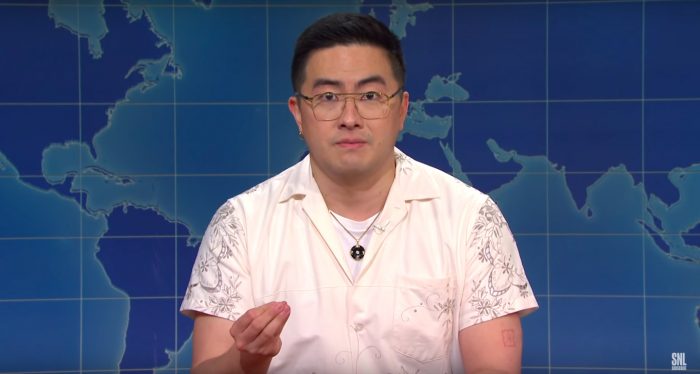 Bowen Yang – It's not often that Bowen Yang gets a chance to dominate an entire episode of SNL. And that's not what got him this MVP win this week. Instead, it's Yang being himself and bringing some levity to an upsetting situation while also expressing his genuine fear and sadness about all of the anti-Asian hate that is going on in the United States right now. Yang's plea is personal and passionate, and I hope people are listening.
The Final Word
It's a bit of a bummer that Maya Rudolph hosting Saturday Night Live didn't end up being one of the best episodes of the season. Usually Rudolph is a bright spot in any episode of SNL that she makes a mere cameo in, but this episode was middling in the quality of comedy on display. Perhaps the cast is getting burnt out as we near the end of the season, but hopefully they'll perk up when Oscar nominee Daniel Kaluuya makes his hosting debut on April 3 next weekend.