The Best TV Shows And Movies Coming To Hulu And Disney+ In February 2021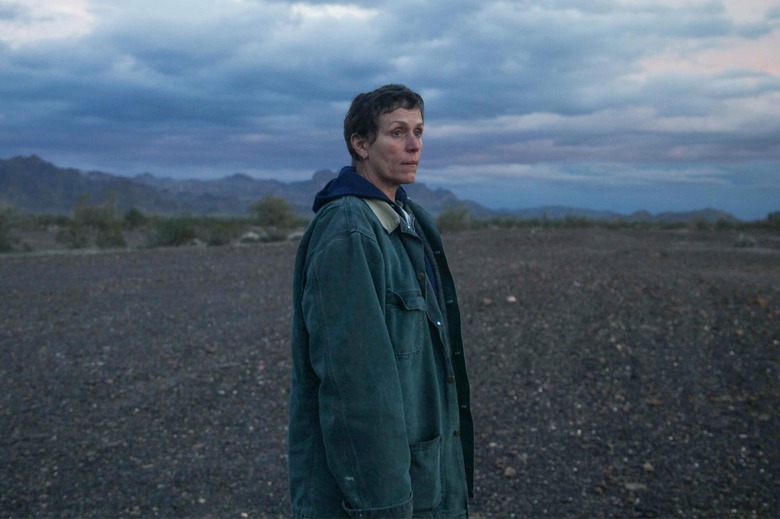 Starting today, hopefully the rest of the year will start to feel a little less like a never-ending nightmare. Helping with that will be a new batch of TV shows and movies for you to soak up from Disney+ and Hulu. There's an interesting mix of classic comedy, prestige drama, buzzed about Oscar-hopefuls, past Oscar winners, and so much more coming to these two streaming services. We've picked out some of the best TV shows and movies coming to Hulu and Disney+, and you can see the entire list below too.
Best TV Shows and Movies Coming to Hulu and Disney+ in February 2021
Possessor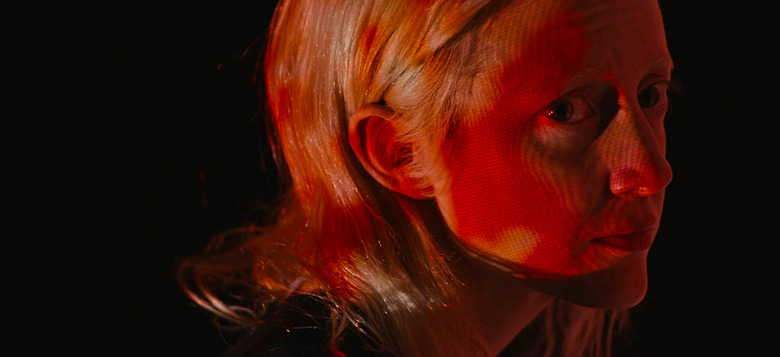 A visceral, unsettling sci-fi thriller, Possessor certainly isn't going to be for everyone. As our own Chris Evangelista wrote in his review, this movie is "so ghastly, so unique, and so brutal that it will awe some and disgust others." This is a film about losing our humanity to our most primitive and vicious instincts. Andrea Riseborough plays a contract killer who inhabits the consciousness of others and uses their body to carry out assassinations. But it feels like she's starting to lose her grip on reality, opting for more brutal, bloody kills instead of cleaner, more efficient deaths. What unfolds is an unnerving thriller from Brandon Cronenberg, and it's one that you will never forget. (February 1 on Hulu)
You've Got Mail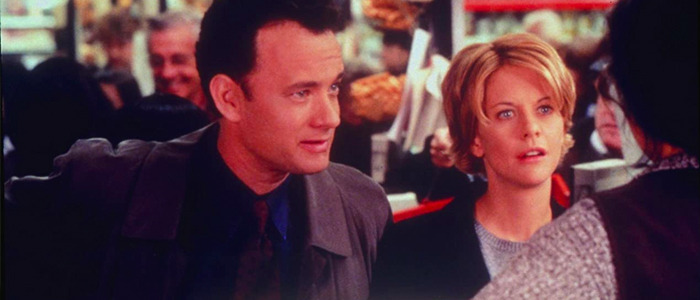 Tom Hanks and Meg Ryan are at their best in this romantic comedy that puts the two stars at odds before they find a charming romance with each other. Hanks is an executive of the Barnes & Noble-esque book store giant Fox Books and Ryan is the owner of an adorable New York book shop on the verge of going out of business thanks to a recently opened superstore around the corner. When these two are at each other's throats, it's a charming rivalry, but it gets even better when they become friends on the path to becoming a couple. (February 1 on Hulu)
The Shape of Water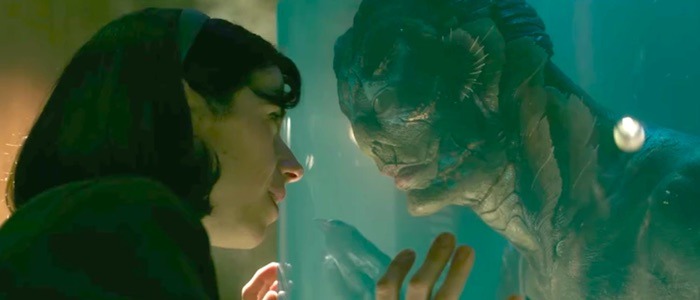 Remember when a movie about a laboratory janitor falling in love with a fish man won Best Picture? The Shape of Water is a wonderful fantasy romance from director Guillermo del Toro. It's one of the weirdest movies to win the highest honor from the Academy Awards, and it's undoubtedly deserving of the honor. This is one of those instances where Oscars voters actually made a bold decision, and if you haven't seen the modern successor to Creature from the Black Lagoon, then remedy that next month. (February 15 on Hulu)
Logan Lucky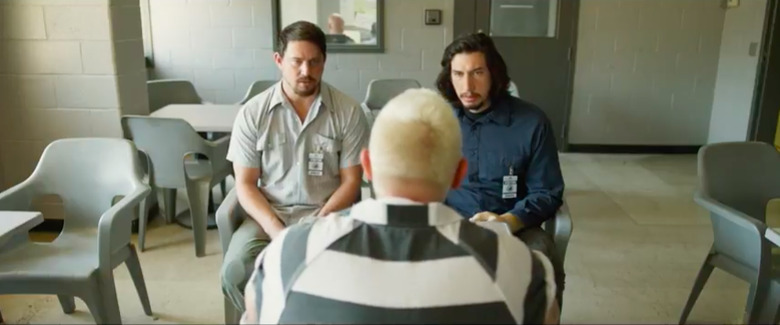 Channging Tatum and Adam Driver are a couple of rednecks trying to pull of a heist at one of NASCAR's biggest races. What else do you need to know? Well, how about the fact that this is directed by Ocean's 11 trilogy filmmaker Steven Soderbergh, who came out of "retirement" to make it? If that's not enough, maybe a bleach blonde Daniel Craig as an expert safe cracker will sweeten the deal. These are the perfect ingredients for a hilarious, dimwitted heist comedy. (February 17 on Hulu)
The Muppet Show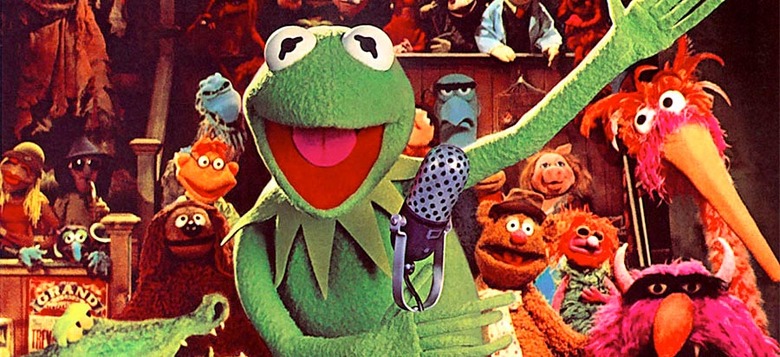 What can be said about The Muppet Show that you don't already know? This is The Muppets at their best, and all five seasons of the classic comedy sketch show from Jim Henson are finally coming to Disney+. Full of classic comedy bits that define characters like Kermit the Frog, Miss Piggy, Fozzie Bear, and more, this series also has some iconic, famous guests from film, TV and music, all having a blast alongside these fuzzy characters. It's time to play the music, it's time to light the lights... (February 19 on Disney+)
Nomadland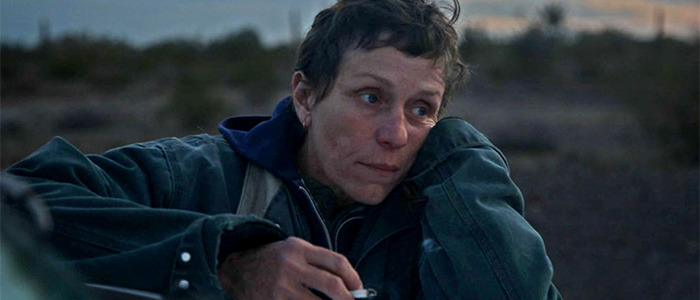 Even though it's not getting a wide release until February, a limited theatrical release in 2020 made this one of the best movies from last year. The story of a wandering widow living among nomads and hopping from job-to-job in her makeshift mobile home is a beautiful and quietly hopeful movie about living through hardship and coming out stronger on the other side. In case you missed it, this was on our cumulative list of the Top 15 Films of 2020, so make sure you seek it out next month. (February 19 on Hulu)
Get the full list of TV shows and movies coming to Hulu and Disney+ on the next page.
February 5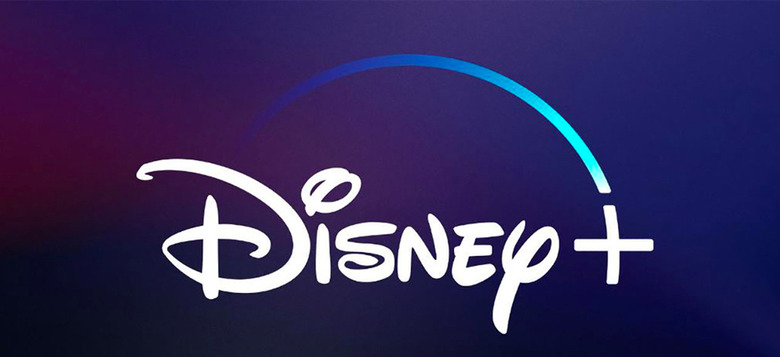 Disney My Music Story: Yoshiki
Disney Upside-Down Magic
Wicked Tuna: Outer Banks (s7)
WandaVision – Episode 5
February 12
Life Below Zero: The Next Generation (s1)
Marvel Battleworld: Mystery of the Thanostones (s1)
Marvel's Behind the Mask
WandaVision Episode 6Inside Pixar: Portraits – Second Batch
Portraits: Patty Bonfilio, Director of Facility Operations
Directed by: Erica Milsom
Synopsis: No two days are the same for Patty Bonfilio. From hosting major events to outfitting offices to simply keeping the studio running, Patty is at the center of it all. As Pixar's Director of Facility Operations, she knows the inner workings of Pixar's campus and culture like no one else. Join her on a VIP tour of the grounds and all of its hidden gems.
Portraits: Rachelle Federico, Production Assistant
Directed by: Tony Kaplan
Synopsis: Rachelle Federico always dreamt of working at Pixar, even if it meant a complete career overhaul. As Production Assistant on Pixar's Soul, her hard work might not always be that glamorous, but she considers it an important and essential need in the creation of an animated film. Plus, she's loving every minute of it.
Portraits: Barney Jones, Music Editor
Directed by: Erica Milsom
Synopsis: Barney Jones is a master of many musical instruments and styles. As a Music Editor, he uses these talents to help shape the storytelling and emotion of a Pixar film. During his free time, he uses these same talents to make Pixar just a little more magical and fun.
Portraits: Cynthia Lusk, Director of International Production
Directed by: Erica Milsom
Synopsis: Director of International Production Cynthia Lusk takes us into the fascinating world of localization. From translations to graphics to even changes in animation, Cynthia and her team work to make sure that Pixar's films can connect and resonate to fans and families throughout the world.
Portraits: Marylou Jaso, Pastry Chef
Directed by: Tony Kaplan
Synopsis: Marylou Jaso has the sweetest job at Pixar – literally. As Pixar's Pastry Chef, she spends each day creating the confections and sweet treats that delight, inspire, and help feed the studio's creativity.
XX
February 19
The Book of Life
Cheaper by the Dozen
Cheaper by the Dozen 2
The Muppet Show (s1)
The Muppet Show (s2)
The Muppet Show (s3)
The Muppet Show (s4)
The Muppet Show (s5)
Flora & Ulysses
Disney's "Flora & Ulysses" is a delightful comedy-adventure based on the Newbery Award-winning book about 10-year old Flora, an avid comic book fan and a self-avowed cynic, whose parents have recently separated. After rescuing a squirrel she names Ulysses, Flora is amazed to discover he possesses unique superhero powers which take them on an adventure of humorous complications that ultimately change Flora's life–and her outlook–forever.
WandaVision – Episode 7
February 26
Car Sos (s8)
Disney Channel Games 2008 (s1)
Disney Illuminations Firework Show Disneyland Paris
Disney Pair of Kings (s1)
Disney Pair of Kings (s2)
Disney Pair of Kings (s3)
Disney Roll it Back (s1)
Disney's American Dragon: Jake Long (s1)
Disney's American Dragon: Jake Long (s2)
Mickey Go Local (s1)
Okavango: River of Dreams
Secrets of Sulphur Springs (First 5 Episodes)
Shanghai Disney Resort Grand Opening Gala
Myth: A Frozen Tale
In an enchanted forest outside of Arendelle, a family sits down for a bedtime story and is transported to a vibrant and mystical world where the elemental spirits (inspired by Disney's global phenomenon, Frozen 2) come to life and the myth of their past and future is revealed.
WandaVision – Episode 8
February 1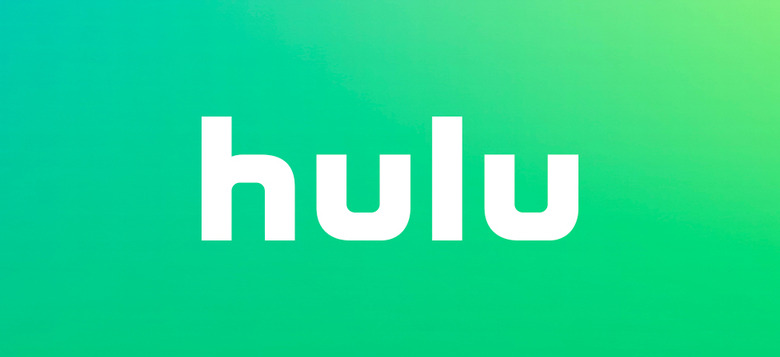 60 Days In: Complete Season 6 (A&E)
Abducted: The Mary Stauffer Story (2019) (Lifetime)
Ancient Aliens: Complete Season 14 (History)
Bride & Prejudice: Forbidden Love: Complete Season 2 (Lifetime)
Forged in Fire: Beat the Judges: Complete Season 1 (History)
Kings of Pain: Complete Season 1 (History)
Married At First Sight: Complete Season 10 (Lifetime)
Mommy is a Murderer (2020) (Lifetime)
Pawn Stars: Complete Seasons 11 & 12 (History)
The Secret of Skinwalker Ranch: Complete Season 1 (History)
Tempted by Danger (2020) (Lifetime)
The UnXplained with William Shatner: Complete Season 2 (History)
9 to 5 (1980)
Affliction (1998)
American Psycho (2000)
American Psycho 2 (2002)
The Bellboy (1960)
Bug (1975)
Cinderfella (1960)
Crimes Of The Heart (1987)
Did You Hear About The Morgans? (2009)
District 9 (2009)
Downhill Racer (1969)
Employee of the Month (2006)
Everything Must Go (2011)
From Hell (2001)
G.I. Jane (1997)
Garfield (2004)
Gargoyles: Wings of Darkness (2004)
Girls! Girls! Girls! (1962)
Grosse Pointe Blank (1997)
Happy Tears (2010)
Haunting In Connecticut 2: Ghosts Of Georgia (2013)
Hello, My Name is Doris (2016)
Hitman's Run (1999)
Jane Austen's Mafia! (1998)
Jennifer 8 (1992)
John Grisham's The Rainmaker (1997)
The Juror (1996)
Mars Attacks! (1996)
Me, Myself And Irene (2000)
Ninja Assassin (2009)
The Omen (1976) (1976)
Damien – Omen II (1978)
Only God Forgives (2013)
The Patsy (1964)
Phase IV (1974)
Possessor (2020)
The Prince Of Tides (1991)
Shirley Valentine (1989)
The Shootist (1976)
Sideways (2004)
Some Kind of Wonderful (1987)
Star Trek: The Motion Picture (1979)
Star Trek II: The Wrath of Khan (1982)
Star Trek III: The Search for Spock (1984)
Star Trek V: The Final Frontier (1989)
Star Trek VI: The Undiscovered Country (1991)
Star Trek: Insurrection (1998)
The Tenant (1976)
Teresa's Tattoo (1994)
Turbulence (1997)
Van Wilder: Party Liaison (2002)
Waking Ned Devine (1998)
Witness (1985)
X-Men Origins: Wolverine (2009)
You Laugh But It's True (2011)
You've Got Mail (1998)
February 2
The School That Tried to End Racism: Complete Season 1 (Banijay)
February 5
The New York Times Presents: "Framing Britney Spears": New Episode (FX on Hulu)
Antebellum (2020)
February 7
Harrow: Season 3 Premiere (ABC Studios)
February 12
Into the Dark: Tentacles: New Episode Premiere (Hulu Original)
2067 (2020)
You're Next (2013)
February 13
Hip Hop Uncovered: Documentary Series Premiere (FX)
February 15
Cutthroat Kitchen: Complete Season 15 (Scripps)
Dragnificent!: Complete Season 1 (Discovery)
House Hunters International: Complete Seasons 139 & 140 (Scripps)
House Hunters: Complete Seasons 160-162, 164 & 165 (Scripps)
Property Brothers: Complete Season 14 (Scripps)
Southern Gothic: Complete Season 1 (ID)
Witches Of Salem: Complete Season 1 (Scripps)
Lost Girls and Love Hotels (2020)
The Shape of Water (2017)
February 16
Bad Habits, Holy Orders: Complete Season 1 (Keshet)
Keeping Up With The Kardashians: Complete Season 19 (E!)
North Korea: Inside the Mind of a Dictator: Complete Season 1 (National Geographic)
The Warrior Queen of Jhansi (2019)
February 18
Good Trouble: Season 3 Premiere (Freeform)
Sonic the Hedgehog (2020)
February 23
Spring Baking Championship: Complete Season 7 (Food Network)
Dredd (2012)
February 25
Snowfall: Season 4 Premiere (FX)
February 26
The United States vs. Billie Holiday (2021) (Hulu Original)
Florence Foster Jenkins (2016)