Superhero Bits: New Set Photos From 'The Batman', An Awkward 'Spider-Man: Miles Morales' Glitch & More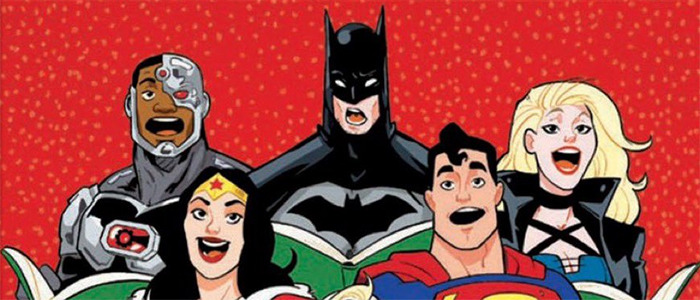 Want to since some DC Comics Christmas carols? Which WWE superstar wants a chance to play Storm? Will Jeremy Renner take a beating in Hawkeye? What's the latest memorable moment from Avengers: Endgame to get the Funko POP treatment? Why did Tim Burton walk away from a third Batman movie? Want to learn how to draw Ms. Marvel before she gets a Disney+ series? All that and more in this edition of Superhero Bits.
Marvel artist Javier Garrón walks you through the process of how to draw Kamala Khan, aka Ms. Marvel.
A near-mint copy of Batman #1, the highest-graded copy of the comic, will be up for auction with no reserve.
A little glitch in Spider-Man: Miles Morales video game resulted in this darkly hilarious police confrontation.
If you don't know why Young Justice was canceled so many years ago, here's a good explanation of the situation.
Teen Vogue's Samhita Mukhopadhyay talks fashion, design, and storytelling with Marvel Storyboards.
China Anne McClain planned on leaving Black Lightning after season four before the end was announced.
"DC Christmas Carols: We Wish You A Harley Christmas" is on sale now from @ChronicleBooks.

For the #DCComics and #HarleyQuinn fan in your life. Of course, Harley is Jewish so you should probably buy eight.

Get it here, or from a local bookstore near you: https://t.co/FbVwcD7UM1 pic.twitter.com/CN3vamN6ms

— Daniel Kibblesmith (@kibblesmith) October 27, 2020
If you want to add some comic book nerdity to your holiday season, this DC Christmas Carols book is for you.
WWE Smackdown superstar Bianca Belair wants to play the weather-controlling mutant Storm for X-Men.
Due to the amount of graphics and images included in Superhero Bits, we have to split this post over THREE pages. Click the link above to continue to the next page of Superhero Bits.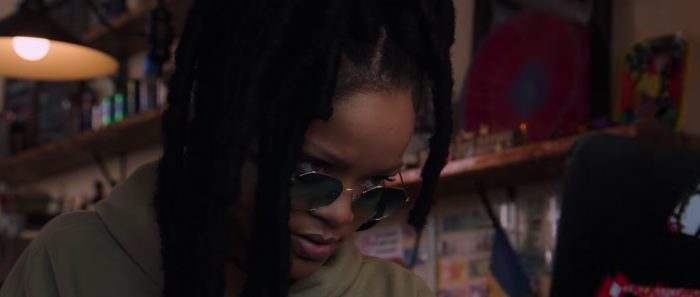 Despite rumors making the rounds, Rihanna has not taken a role in the developing Black Panther sequel.
James Gunn shot down rumors that a new version of Green Arrow would debut in the Peacemaker series.
A professional acting coach breaks down performances of 12 different actors playing Batman villains in movies.
Jeremy Renner posted a photo that shows him looking beat up for production of Marvel's Hawkeye series.
We love you 3,000! Available 9am PST on November 27th order your piece of Iron Man history with a Morgan and Tony Stark 2-Pack (Pop in a Box Exclusives) inspired by Marvel Studios' Avengers: Endgame. Visit https:// https://t.co/obNayCSj4c to find this, and other great exclusives. pic.twitter.com/Q8TsGQOWM5

— Funko (@OriginalFunko) November 24, 2020
A new Funko POP two-pack features a touching farewell from Tony Stark and his adorable daughter suited up.
Comic Book Resources has a breakdown of why director Tim Burton opted not to make another Batman sequel.
The new book The Wakanda Files reveals some interesting details about Wakanda's technology in the MCU.
Some new set photos from The Batman show off Gotham City locations and possibly the Batcave entrance.
Due to the amount of graphics and images included in Superhero Bits, we have to split this post over THREE pages. Click the link above to continue to the next page of Superhero Bits.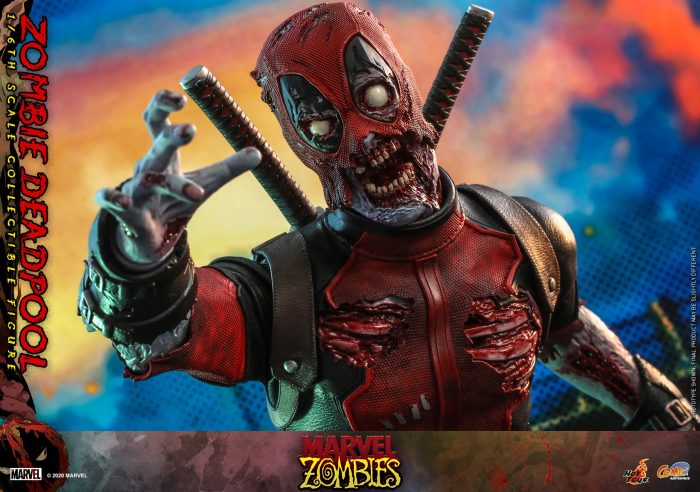 Zombie Deadpool is getting a new 1/6 scale Hot Toys figure complete with a comic book backdrop and more.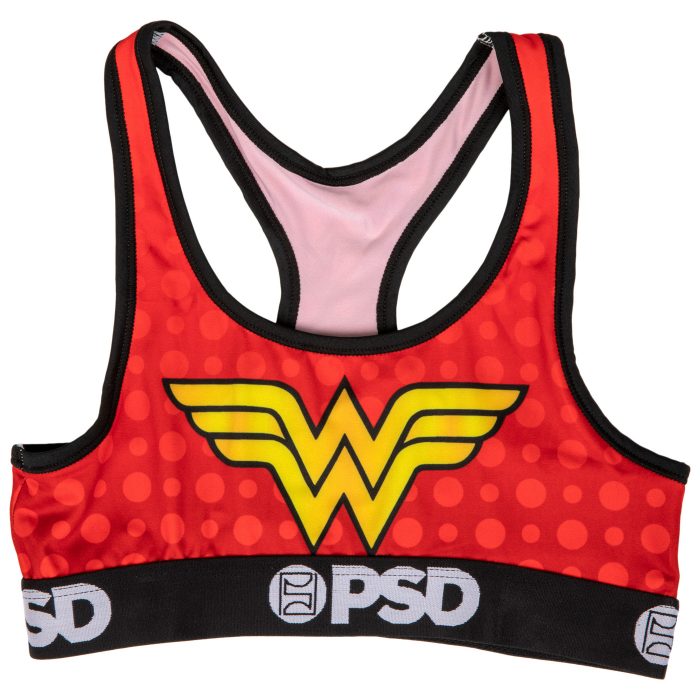 Even Wonder Woman needs some support when working out, and you can have it too with this new sports bra.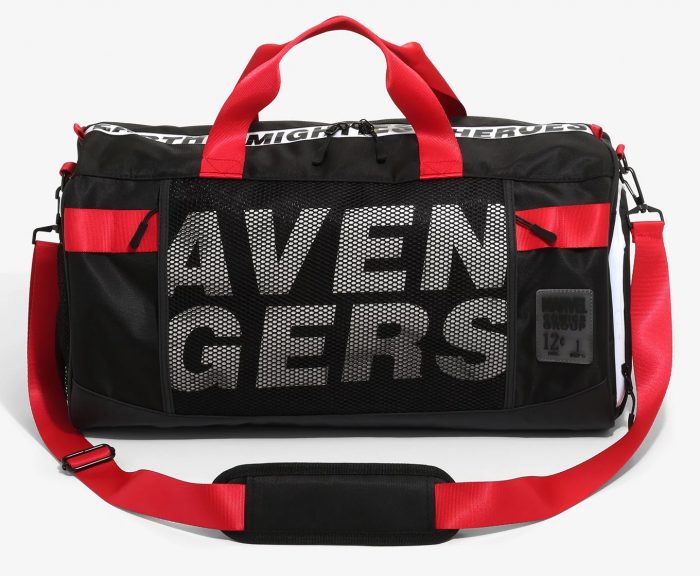 This Avengers colorblock duffel bag has graphic details, mesh overlays, and a removable and adjustable strap.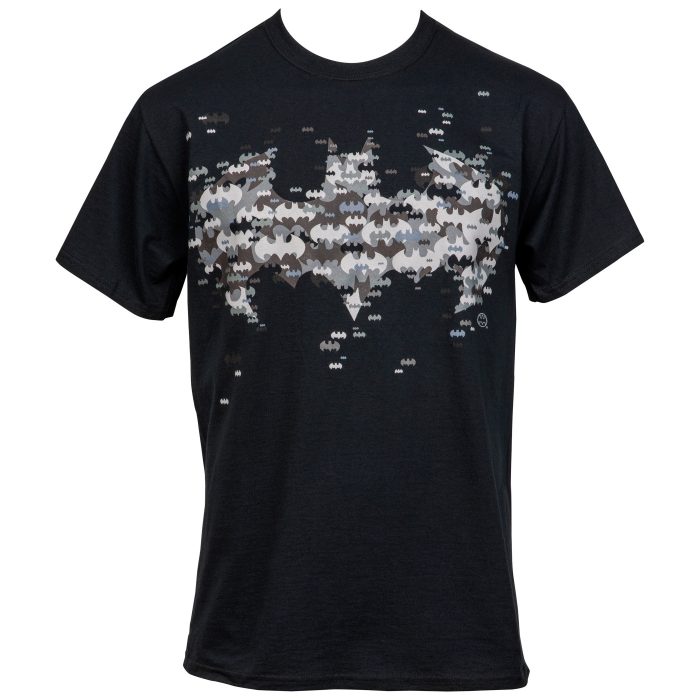 A bunch of little Batman symbols have combined to make up this larger logo of DC's own The Caped Crusader.
Read the previous edition of Superhero Bits right here.