Superhero Bits: Todd McFarlane Pays Tribute To Chadwick Boseman, Kang The Conqueror Theory & More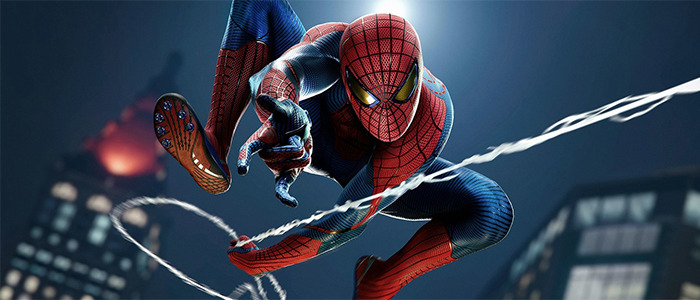 Who else did Thor comics writer Donny Cates deem as worthy to pick up Mjolnir? What's the latest update on the upcoming Spider-Man: Remastered? When can we expect the third season of Harley Quinn? How did Todd McFarlane pay tribute to the late Chadwick Boseman? Want to hear a theory about Kang the Conquerr in Ant-Man 3? All that and more in this edition of Superhero Bits.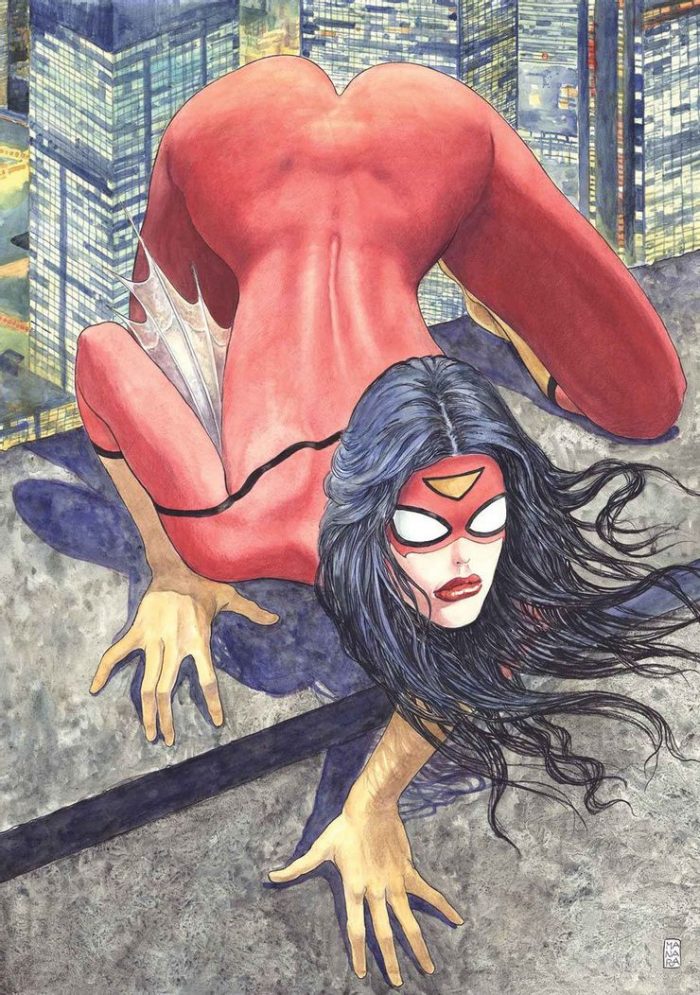 This Spider-Woman cover art criticized for its sexualization of Jessica Drew will be auctioned on October 3.
Thor writer Donny Cates has clarified who and what was worthy to lift the mighty hammer known as Mjolnir.
Here's a new look at Spider-Man: Remastered with a look at how it will perform at the frame rate of 60fps.
Speaking of Spider-Man: Remastered, fans will be able to transfer their original PS4 save files to PS5 after all.
Walgreens Exclusive 'Infinity Warps" POPs are showing up in stores. from
funkopop
Walgreens has started to get the Infinity Warps wave of Funko POPs, featuring two Marvel characters in one.
Nielsen is reporting figures that indicate The Boys has cracked the Top 10 most-watched streaming programs.
Swing through Marvel's New York once again as Peter Parker in "Marvel's Spider-Man Remastered" for PS5! Find out how: https://t.co/jT7nawzApw #BeGreater pic.twitter.com/78zb1SHC50

— Spider-Man (@SpiderMan) September 30, 2020
Spider-Man: Remastered will be adding the suit that looks like a basketball in The Amazing Spider-Man.
Harley Quinn showrunner says fans can optimistically expect the third season to land sometime in late 2021.
Due to the amount of graphics and images included in Superhero Bits, we have to split this post over THREE pages. Click the link above to continue to the next page of Superhero Bits.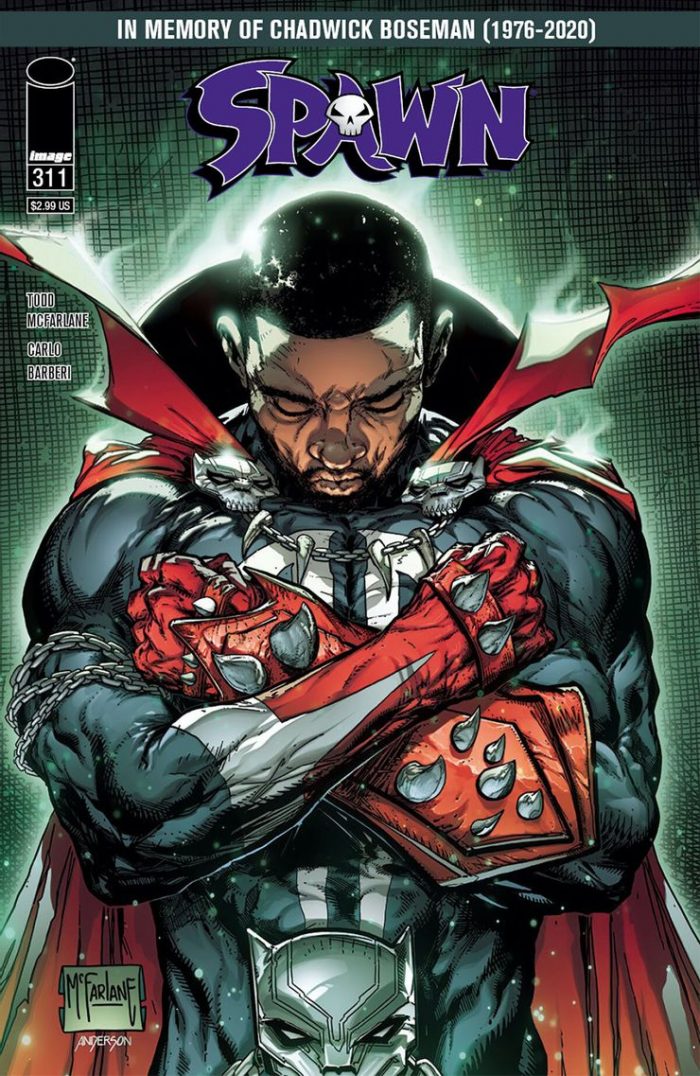 Todd McFarlane paid tribute to Chadwick Boseman with this cover art for an upcoming issue of Spawn.
Tye Sheridan was asked how he would feel about seeing the new X-Men in the Marvel Cinematic Universe.
What can I say? The boots are comfortable. @RMWilliamsUK #ad pic.twitter.com/nVV6lXZdCa

— Hugh Jackman (@RealHughJackman) October 1, 2020
Just for s***s and giggles, here's a new Australian commercial for boots featuring Hugh Jackman in the buff.
A stuntman in Zack Snyder's Justice League says a big battle of Atlanteans and Parademons was cut.
Comic Book Resources thinks villain Kang the Conqueror will be revealed as the leader of the Quantum City.
Writer Ta-Nehisi Coates penned a heartfelt tribute to Chadwick Boseman in a spread in Marvel Comics.
#captainmarvel Remember everyone, Be safe and wear a mask! Very Early design exploration for Dr. Minerva of #starforce #mcu #marvel #kree pic.twitter.com/jMmrHcZ5iF

— Ian Joyner (@IanJoynerArt) September 8, 2020
Concept artist Ian Joyner encourages to you wear a mask like this early design for Minerva in Captain Marvel.
An actress who missed out on the part of Ms. Marvel posted some pages from her own audition script to prove it.
Due to the amount of graphics and images included in Superhero Bits, we have to split this post over THREE pages. Click the link above to continue to the next page of Superhero Bits.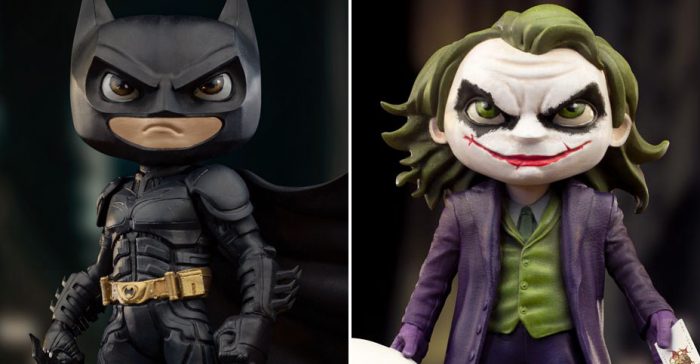 Iron Studios revealed Minico statues of Batman and The Joker in Christopher Nolan's The Dark Knight.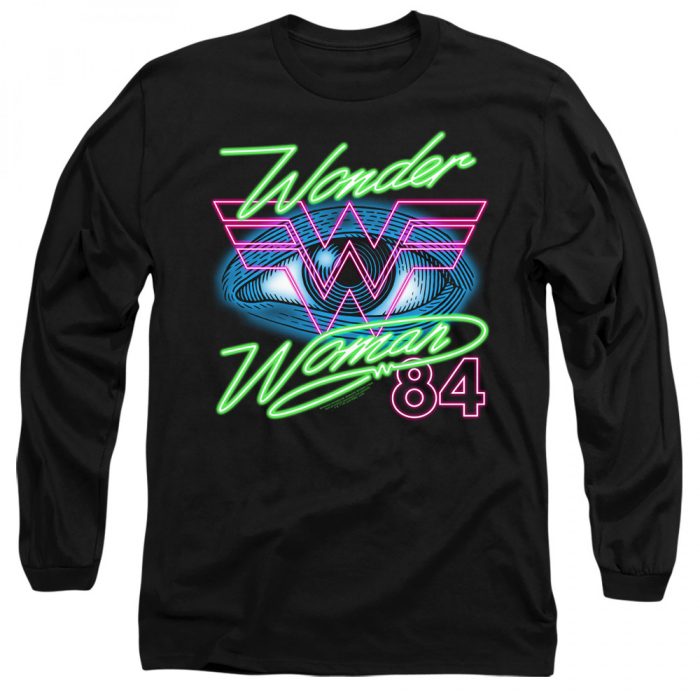 The eye of someone is watching you in this new Wonder Woman 1984 long sleeve shirt with a bright neon logo.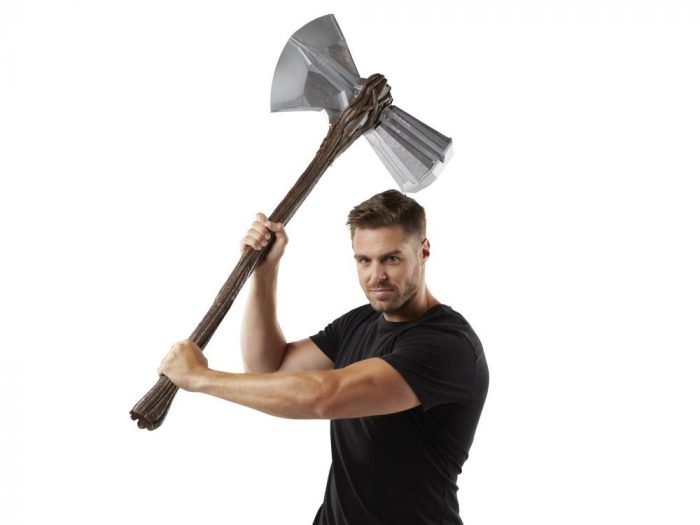 Hasbro is releasing a life-size replica of Thor's Stormbreaker in their Marvel Legends line of collectible props.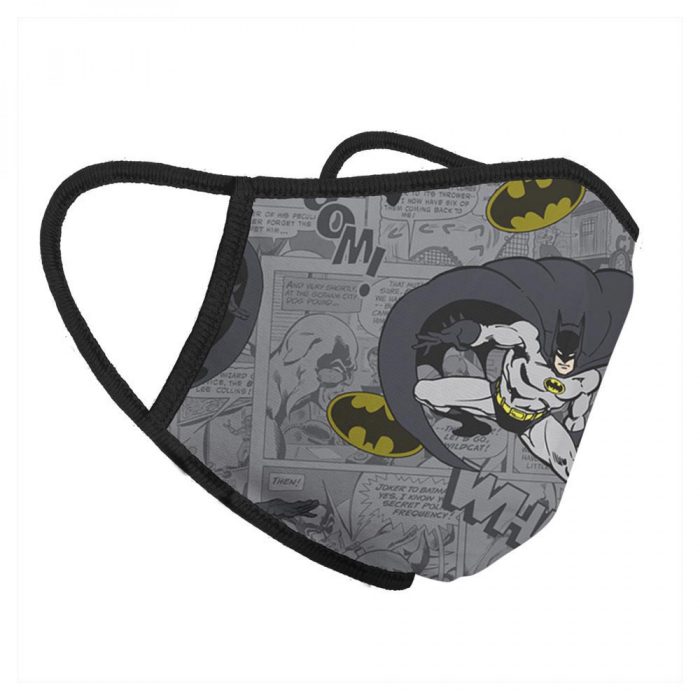 Batman and some of his classic comic panels adorn this new full face mask to protect you from the coronavirus.
Read the previous edition of Superhero Bits right here.