Daily Podcast: Oscars Diversity Rules, Tenet, Mulan, Borat 2, Godfather 3, Mission Impossible 7 & The Batman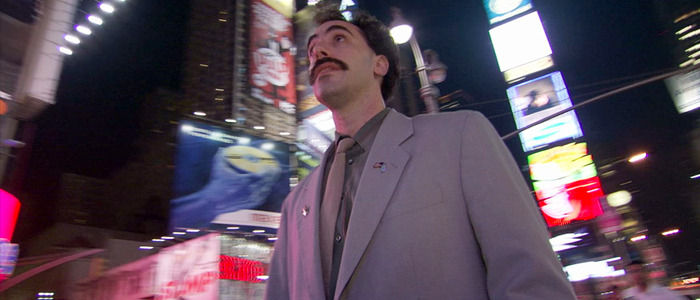 On the September 9, 2020 episode of /Film Daily, /Film editor-in-chief Peter Sciretta is joined by senior writer Ben Pearson and writers Hoai-Tran Bui and Chris Evangelista to talk about the latest film and tv news, including Tenet, Mulan, Borat 2, Godfather 3, The Oscars adds diversity rules, Mission Impossible 7, and The Batman.
In The News:
HT:
'Tenet' Scores $20 Million at U.S. Box Office, While Disney+ Downloads Spike With 'Mulan' Release
In retrospect with the little data we have, was it a good business decision for WB to release Tenet in theaters and Disney to put Mulan on PVOD?
Chris:
'The Godfather Part III' Re-Edit Coming From Francis Ford Coppola and Paramount This December
Can any kind of alternate cut save Godfather 3?
Ben: More 'Borat 2' Plot Details Revealed: The Film Will Address Trump and Jeffrey Epstein's Relationship
Devil's advocate: will this force diversity in stories that don't "need it"
Chris:
'Mission: Impossible 7' Behind-the-Scenes Image Teases Tom Cruise's Latest Attempt to Cheat Death
What do you think this stunt means for the film?
Ben (og Brad):
UPDATED: 'The Batman' Production Halted Temporarily After Robert Pattinson Tests Positive for COVID-19
Why are we seeing so many actors getting covid when they are the ones protected the most on sets?
Ben:
WB Says Ray Fisher Isn't Cooperating with 'Justice League' Investigation, But Fisher Fires Back: WB is Playing "A Sad and Desperate Game"
Who is in the right here?
All the other stuff you need to know:
You can find more about all the stories we mentioned on today's show at slashfilm.com, and linked inside the show notes.
/Film Daily is published every weekday, bringing you the most exciting news from the world of movies and television as well as deeper dives into the great features from slashfilm.com. 
You can subscribe to /Film Daily on
iTunes
,
Google Podcasts
,
Overcast
,
Spotify
and all the popular podcast apps (
RSS
). 
Send your feedback, questions, comments and concerns to us at
peter@slashfilm.com
. Please leave your name and general geographic location in case we mention the e-mail on the air.
Please rate and review the podcast on iTunes, tell your friends and spread the word! 
Thanks to Sam Hume for our logo.