Daily Podcast: Death Of Physical Media? Star Wars, Tron 3, Captain Marvel, MacGruber, John Wick 5, Chinatown, One Perfect Shot And Jurassic World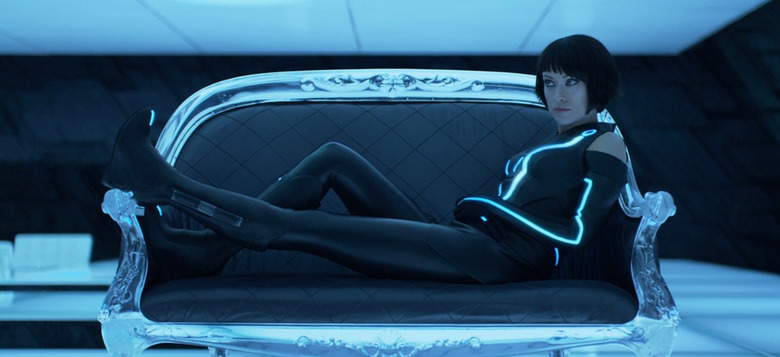 On the August 10, 2020 episode of /Film Daily, /Film editor-in-chief Peter Sciretta is joined by /Film weekend editor Brad Oman, senior writer Ben Pearson and writers Hoai-Tran Bui and Chris Evangelista to discuss the latest film and tv news, including the death of physical media, Star Wars, Tron 3, Captain Marvel, MacGruber, John Wick 5, Chinatown, One Perfect Shot and Jurassic World.
In The News:
Ben: 'Rogue One' Prequel Series Casts '6 Underground' Actress in Lead Role Opposite Diego Luna
Peter: Who might she be playing?
Peter: I haven't seen Lion, how is it, and what do you think they saw in him and that film for this Tron sequel?
Peter: I haven't seen Little Woods or Candy Man, how were those movies and what do you think they saw (beyond her being a female director)
Brad: 'MacGruber' Series Finally Ordered at Peacock, Ya Friggin' Turds
Peter: Would you rather have a series or a movie sequel?
Peter: Remember when Chapter 3 was supposed to be the final installment?
Peter: Who should play Jack Nicholson? 
HT:
Disney May Be Abandoning 4K Physical Releases of Catalog Titles, Including 20th Century Studios Films
Peter: Is this the beginning of the end of physical media?
Peter: Is this twitter account worth a tv series adaptation?
Possible spoiler warning
Brad: New 'Jurassic World: Dominion' Photo Hints at the Resurgence of an Important Franchise Location 
Peter: How do you think this location will play into the new sequel?
All the other stuff you need to know:
You can find more about all the stories we mentioned on today's show at slashfilm.com, and linked inside the show notes.
/Film Daily is published every weekday, bringing you the most exciting news from the world of movies and television as well as deeper dives into the great features from slashfilm.com. 
You can subscribe to /Film Daily on
iTunes
,
Google Podcasts
,
Overcast
,
Spotify
and all the popular podcast apps (
RSS
). 
Send your feedback, questions, comments and concerns to us at
peter@slashfilm.com
. Please leave your name and general geographic location in case we mention the e-mail on the air.
Please rate and review the podcast on iTunes, tell your friends and spread the word! 
Thanks to Sam Hume for our logo.