Superhero Bits: 'Supergirl' Co-Star Chyler Leigh Comes Out, Brian Azzarello's Joker Influenced 'Suicide Squad' & More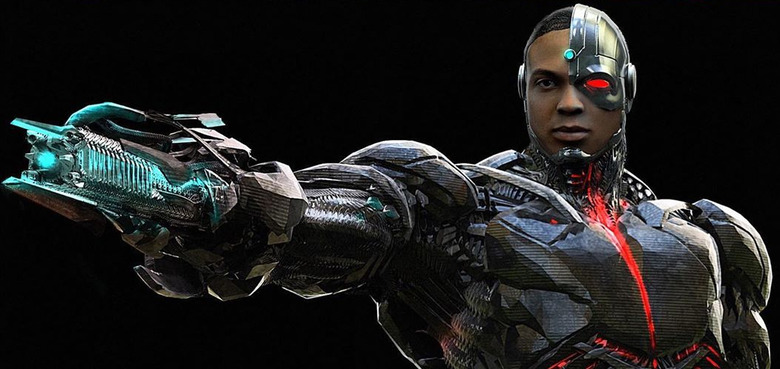 What did Grant Gustin have to say about the actor recently fired from The Flash? Which version of Joker inspired the one we see in Suicide Squad? Which Riverdale star is up for the role of Batwoman? When will Arrowverse stars get back to shooting in Vancouver? Could a Black Widow cast member be reprising their role in the Shang-Chi movie? What is the working title for the Hawkeye series at Disney+? All that and more in this edition of Superhero Bits.
Stargirl cast member Joel McHale sat down for a brief chat with Geoff Johns in support of The CW series.Arrowverse shows like The Flash and Batwoman will resume production in Vancouver in the near future.
Grant is one of the most thoughtful guys I know. He listens... and he wears his heart on his sleeve. Proud to have worked with him. pic.twitter.com/uc0YUAiw75

— Stephen Amell (@StephenAmell) June 9, 2020
The Flash star Grant Gustin said this in support of the firing of Elongated Man actor Hartley Sawyer.Vanessa Morgan (Riverdale) is up for Batwoman, and some details have emerged on the new character.
I love this piece; a world in each panel. Been on my wall for years. A page from one of the greatest comic stories of all time, All Star Superman by Grant Morrison and Frank Quietly. Auctioning it off now for #BLM and #ComicWritersChallenge. Bidding ends Friday at 3pm ET. pic.twitter.com/5Ly4ohUSzi

— Tom King (@TomKingTK) June 8, 2020
Tom King is auctioning All-Star Superman art by Grant Morrison and Frank Quietly for Black Lives MatterSupergirl co-star Chyler Leigh came out today in an emotional message tied to her character on the TV series.
Concept artist Jerad S. Marantz shared some new Cyborg concept art for Zack Snyder's Justice League.
A new rumor says Kate Kane will be killed off at the beginning of the second season of Batwoman next year.
Due to the amount of graphics and images included in Superhero Bits, we have to split this post over THREE pages. Click the link above to continue to the next page of Superhero Bits.


Jerad S. Marantz also shared these alternate helmet designs for Black Panther with a variety of other looks.
Director David Ayer says Brian Azzarello's Joker graphic novel was a major influence for Suicide Squad.
Being pro black does not mean anti-any other race. But for too long we've been judged as criminals because the color of our skin. It's 2020 and we're still fighting racism. NO MORE!! YOU'RE EITHER BY OUR SIDE! ON OUR SIDE! OR IN OUR WAY!#BLACKLIVESMATTER #BLM pic.twitter.com/Eo7pkDUd8Q

— CosPlayNay (@CosPlayNay) June 7, 2020
A Black Lives Protester dressed up in an outstanding Spider-Man costume to support the global movement.
Jade Xu could be reprising her role in Black Widow for Shang-Chi and the Legends of the Ten Rings.
Concept artist Aleksi Briclot shared this alternate design for Loki in Thor: Ragnarok resembling Aquaman.
New IMAX enhanced televisions will are now showing movies like Captain Marvel formatted for the giant screen.
Theme Park History takes a look back at Batman & Robin: The Chiller roller coaster that lasted just 10 years.
The Hawkeye series will be produced under the working title Anchor Point, inspired by Kate Bishop comics.
Due to the amount of graphics and images included in Superhero Bits, we have to split this post over THREE pages. Click the link above to continue to the next page of Superhero Bits.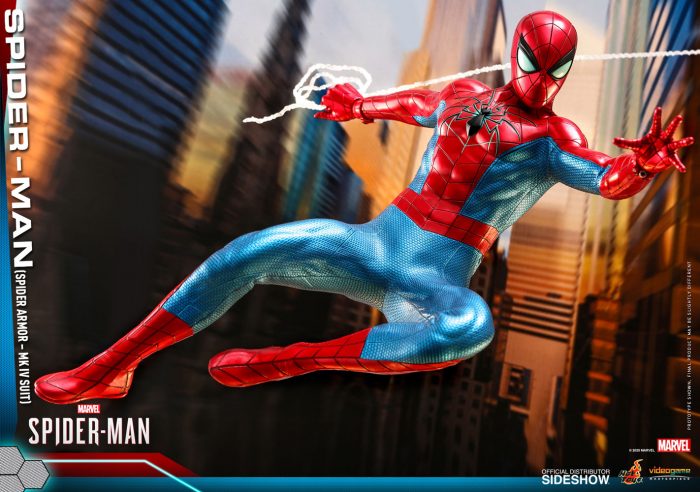 Pre-orders are live for the Hot Toys figure of Spider-Man in the MK IV suit from the PlayStation 4 video game.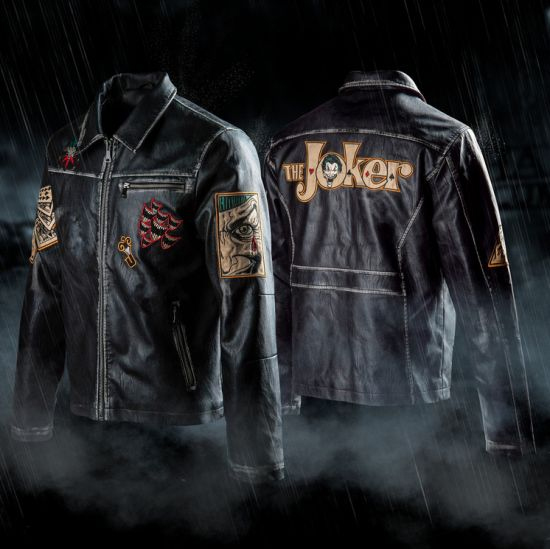 Nothing will make you fit in at the local biker bar more than this Joker "Grin and Wear It" faux leather jacket.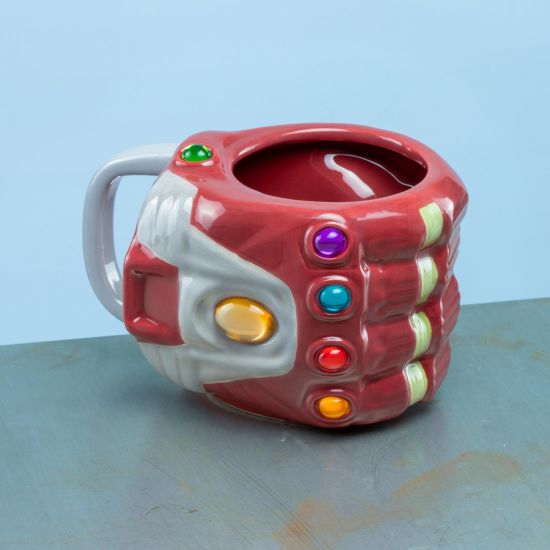 Here's another sculpted mug shaped like the Nano Gauntlet that Tony Stark creates in Avengers: Endgame.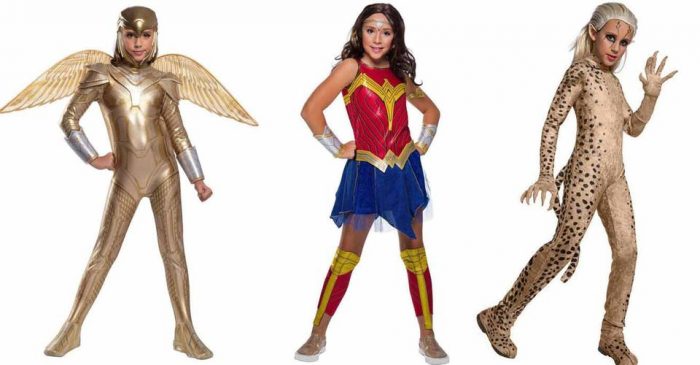 See the new Wonder Woman 1984 costumes you'll be able to get your hands on when Halloween rolls around.
Read the previous edition of Superhero Bits right here.