Hollywood Can Resume Film & TV Production On June 12, But It Won't Be Easy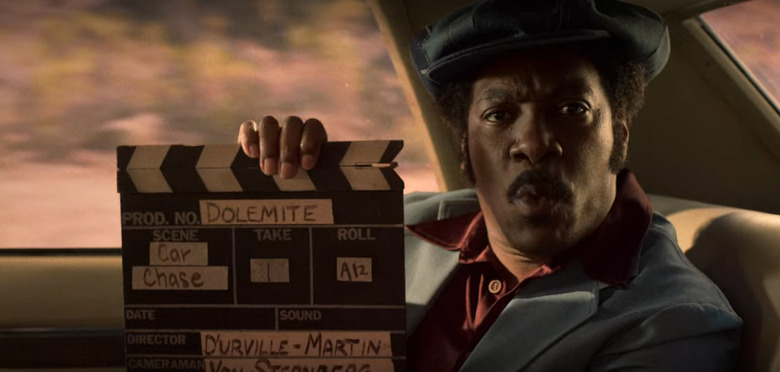 Last week, both Los Angeles and New York City officials received a blueprint on how crews can resume production on movies and TV shows in the aftermath of the coronavirus pandemic. By the end of this week, we could see movies and TV shows back in front of the camera as California Governor Gavin Newsom has announced that Hollywood can get back to work as early as June 12. However, they'll still have to cut through some red tape in order to actually get approved to resume production.
At the start of this past weekend, the California Department of Public Health said this in a statement from the Governor's Office (via The Hollywood Reporter):
"Music, TV and film production may resume in California, recommended no sooner than June 12, 2020, and subject to approval by county public health officers within the jurisdictions of operations following their review of local epidemiological data including cases per 100,000 population, rate of test positivity, and local preparedness to support a health care surge, vulnerable populations, contact tracing and testing."
That means each production will need to seek approval for production based on where and when they want to start shooting. If the COVID-19 numbers seem too risky, some productions might have to hold off. And just because Hollywood is getting back to work doesn't mean everything will be back to normal. The statement also added:
"To reduce the risk of COVID-19 transmission, productions, cast, crew and other industry workers should abide by safety protocols agreed by labor and management, which may be further enhanced by county public health officers. Back office staff and management should adhere to Office Workspace guidelines published by the California Department of Public Health and the California Department of Industrial Relations, to reduce the risk of COVID-19 transmission."
This follows the submission of a 22-page document, referred to as "the white paper," to New York Governor Andrew Cuomo and California Governor Gavin Newsom, dictating the policies by which productions should be adhering to once they're allowed to get back to work. All of the guidelines are typical of businesses that have already slowly been reopening across the country, and they're very similar to those guidelines put forth by the United Kingdom as well.
Since the guidelines were put together by the Industry-Wide Labor-Management Safety Committee Task Force, which includes AMPTP, SAG-AFTRA, the Directors Guild, IATSE and the Teamsters, this shows that all the key unions have determined this is the best way to resume production. But Deadline also notes that union leaders have said "the white paper is just a starting point for bargaining with management's Alliance of Motion Picture & Television Producers for restarting film and TV production." The next phase will be negotiating with the unions on how to get back to and keep them safe in the process.
But how quickly will Hollywood movie studios and television networks get back to work? Many folks, both in front of and behind the camera, have expressed concern about returning to work so quickly. Furthermore, these precautions could make production a more tedious affair than they might have been before, especially if studios and networks still have to negotiate with unions about resuming work. Combine that with the prospect of productions operating with a smaller crew, and we could still see delays behind the scenes.
Hollywood is desperate to get the show business machine back up and running again. Production has been shut down for months, and we'll be feeling the impact of the coronavirus pandemic in the entertainment industry (and every industry) for at least the next couple years. If all goes well, we could see production back in the swing of things just before movie theaters start to open in July, and if both of those things happen this summer, Hollywood will definitely breathe a sigh of relief, but it will likely be through a face mask.